We are officially the best in the world with our online product offerings
| 05.12.2018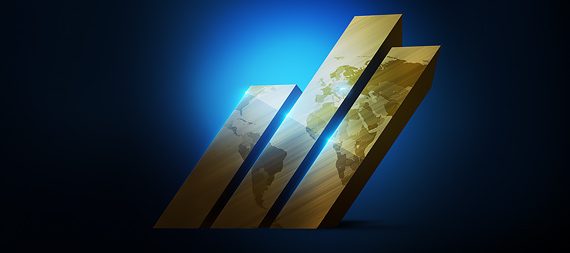 Global Finance awarded Tatra banka the award of The World's Best Digital Bank 2018 in the category of The World's Best Online Deposit, Credit and Investment Product Offerings. The jury mainly acknowledged our innovative approach in online granting loans and accounts to the new clients and broad range of online products and services for the existing clients of the bank.
On May 25, 2018, as the first bank in Slovakia we have offered our clients the opportunity to open a bank account via Face biometry. Since June, the new clients have also been able to get a Digital Loan in an equally simple and fast way, without the need to visit the branch. The whole process of getting a loan is processed directly in Tatra banka Application: including income verification, offer approval and drawing of a loan at a short notice.
In the first half-year we acquired via Face Biometry thousands of new clients. Bank account opening and loan granting through Face Biometry represents only the first step in the service digitalization. In the long-term horizon there are further opportunities how to make our clients more comfortable – consultation of a loan for a new client via call centre, ID update without visiting a branch or the reset of the forgotten password.
www.tatrabanka.sk | Dialog: *1100 | Tatra banka a.s.
https://www.tatrabanka.sk/en/about-bank/innovation/innovative-banking/we-are-officially-best-world-our-online-product-offerings/