Children know banks, but their mobiles are closer friends
| 23.08.2013
As part of the first year of the Children's University of Economics, children sat in the Management Board's meeting room, but in particular learnt to distinguish the advantages of banking services.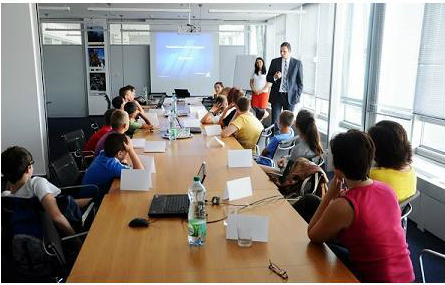 Tatra banka also took an active part in the Children's University of Economics and prepared an interesting one-day programme for children, explaining the activities of commercial banks in Slovakia, along with the potential and innovation opportunities in banking. Children could get to know the basic activities of commercial banks, and learn in an entertaining way the practical application of basic financial principles. For example, the functions of Internet Banking, advantages and options of payment cards, and also why today it is necessary to have a current account. The Tatra banka workshop also involved group tasks during which children practiced their ability to work in a team and present their group solutions.
Thanks to group work, we learned that also primary school pupils are aware of the role of banks - although they mostly associate them with money lending. Some participants have already used payment cards. It is interesting that all the children had a mobile phone, mostly a smartphone with Internet, and knew how to use some applications.
"Children were very interested in the potential of innovations in banking. Since the use of mobile phones comes naturally to them, thanks to applications they view banks as a general part of life. E-management of funds is completely natural for today's generation and opens new opportunities for them," said Lucia Suďová, Director of the Retail Product Division of Tatra banka.
"The workshop was prepared at a professional standard and children learned in an entertaining way a lot of new information from the world of banking. They really liked that they could sit in the meeting room and on chairs where meetings of the Management Board are held," was how Ľubomíra Marčeková from the University of Economics in Bratislava evaluated the children's activity at Tatra banka.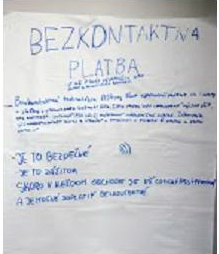 About the Children's University of Economics
The first year of the Children's University of Economics (DEU) organised by Bratislava Business School within the University of Economics in Bratislava was held from 29 July to 9 August. The purpose of DEU was to acquaint children aged 9 to 14 with the world of economics. Children learned the basic terms and current economic topics through lectures by experienced teachers and prominent professionals in the field. At the end of the DEU, children were awarded the Master of Business Administration - Junior degree of the University of Economics in Bratislava.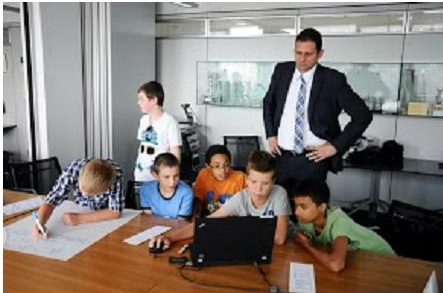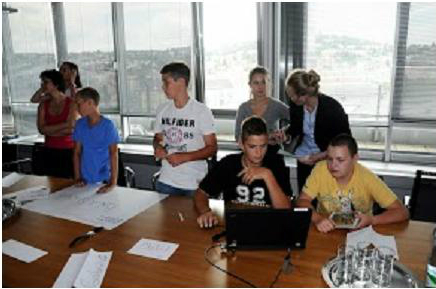 www.tatrabanka.sk | Dialog: *1100 | Tatra banka a.s.
https://www.tatrabanka.sk/en/about-bank/press-releases/children-know-banks-but-their-mobiles-are-closer-friends/