Construction – how to build gradually?
| 27.04.2017
Are you planning your own housing? Are you fed up with living in a flat and would like a house? Spring is the best time to buy or build a family house. There are several reasons for that.

If you buy a turn-key house, spring is the best time to start building, as the house is usually completed over the summer and in the autumn you can move in. There is no need to interrupt the construction due to frost or rain. Also, if you need to borrow money for the construction, you can benefit from various campaigns and promotions offered after the winter. Equally, there is no better time to refurbish a flat than the spring.

Let's look at how the bank can finance your house construction:
Step 1: You must buy a plot. Bank will usually lend you 50 to 70% of its value. Therefore, you must have a part of the funds in cash or must be able to pledge another property.
Step 2: Before starting the construction, you must arrange a building permit. Without the permit, you cannot start to build or ask for a loan for your construction. The permit is applied for at the competent building office and it can take 30 days, but also as long as 6 months, because you must supply many certificates and documents of various companies for the permit (water company, electricity supplier, etc.).
Step 3: If you own a plot and have a building permit, you can apply for a mortgage at the bank. It will probably be drawn down gradually with the money provided in proportion to the increase in the value of the house and plot. Generally, the bank releases individual tranches up to 70 to 80% of the current value pledged and the last drawdown will take place after the issuance of the occupancy permit.
Documenting individual tranches: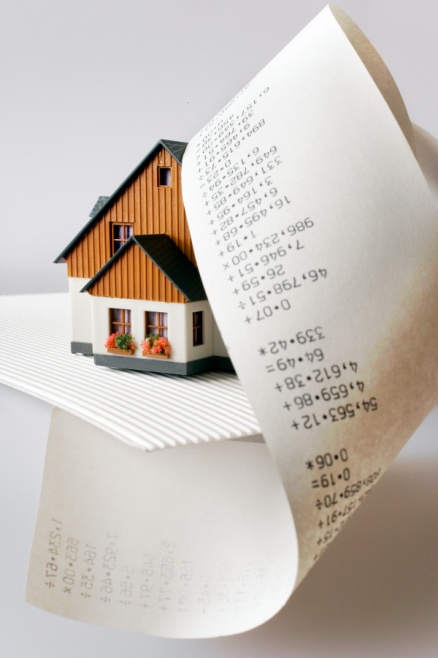 Some banks require invoices with current pictures and an itemized budget. This can also be one of the aspects for you to consider when choosing a bank. For a construction, Tatra banka only requires the client to provide for each tranche the current photo documentation and an itemized budget for completed work.

For the time while you gradually draw a mortgage, you only pay the bank the interest on the received portion. For example, if you have a mortgage loan of EUR 100,000 for 30 years, with an interest rate of 1.45% and have currently received only EUR 30,000, interest payment will be about EUR 36. After drawing down the total loan, you will start paying the monthly annuity payment comprising both interest and principal, in the case above of EUR 342.73.

Illustrative example:
With a loan of EUR 10,000, an interest rate of 1.45% p.a., the repayment period in months/number of instalments 360 and a one-off loan arrangement fee of EUR 0, one-off property valuation fee of EUR 150, one-off Land Registry fee of EUR 66 and a monthly property insurance premium of EUR 0, the annual percentage rate is 1.51% and a monthly loan instalment is EUR 342.73. The total amount paid by the client is EUR 123,598.80, and the interest is calculated based on all months in the year having 30 days and a calendar year having 360 days.
For additional information, please contact:

Zuzana Povodová
hovorkyňa
zuzana_povodova@tatrabanka.sk
02/5919 1557
www.tatrabanka.sk | Dialog: *1100 | Tatra banka a.s.
https://www.tatrabanka.sk/en/about-bank/press-releases/construction-how-build-gradually/