Elevator Lab Challenge winners announced
| 19.07.2018
After a very successful phase of the acceleration program, which included 24 startups from 6 countries, the expert jury has selected the two most successful projects. The jury has declared a joint GoodAI and Datatree
"Elevator Lab powered by Tatra banka offers a wide range of support for unique ideas of starting entrepreneurs. We create an ecosystem for startups to maximize their potential and ideas within a short time. We have adopted an approach that is not quite standard in the Slovak banking. We have decided to offer startups not only a special bank account, but also access to cutting-edge innovative technology, creative working space, mentoring, interesting events, direct support in an acceleration program and an opportunity to scale their solutions on 14 Central and Eastern European markets on which the RBI group operates", said Michal Liday, Chairman of the Management Board and CEO, Tatra banka on this occasion.
Startups could register their projects from 17 April to 31 May 2018. The main objective of the Elevator Lab Challenge was to identify startup solutions that make use of new technology while showing the greatest potential for practical application, in the following areas:
Payments and transactions
Extended analytics
RegTech & security
Advisory services
Branch of the future
Open banking
5 companies presented their solutions in the finals: CleverAnalytics, GoodAI/Datatree, PayKey, VIAMO and Whalebone. A jury composed of representatives of Tatra banka, VISA Europe, CISCO Systems Slovakia, RBI and HubHub has chosen winners in two categories.
Most innovative idea
Award: financial reward of €5,000
Winning project: Most people have a limited overview of their spending behavior or overall financial situation, which can lead to results that are not optimal, that cause excess indebtedness or inability to create a sufficient financial reserve. A joint solution of GoodAI/Datatree represents a unique automated financial advisory platform that is based on a detailed understanding of clients' financial situation, an analysis of their behavior and instant sending of educational messages. These messages guide clients from their status quo to the desired results such as not exceeding the set monthly costs or creating savings for future spending.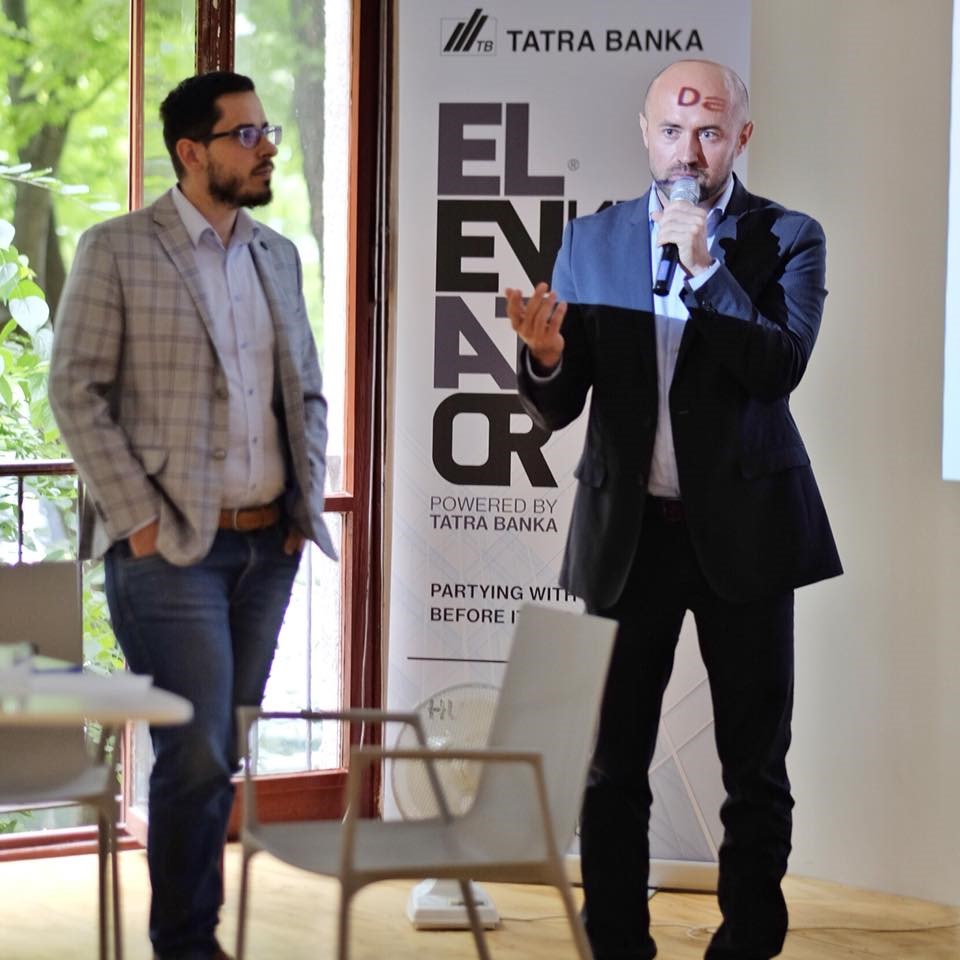 Idea with the widest application within the RBI group
Award: wild card for the semi-final of the international RBI Elevator Lab competition, in which an international jury will choose the winners + startup training
Winning project: The PayKey solution offers a new user experience by transforming the smartphone keyboard into a new communication channel. This unique keyboard is simply integrated with a mobile banking app, which allows users to initiate a range of financial services, including P2P payments, account balance check, cash withdrawals without a card and many others from any mobile app without the need to open a special app.
PayKey is a "white label" solution that is easily integrated at the API level and maintains bank authentication without compromising the safety standard.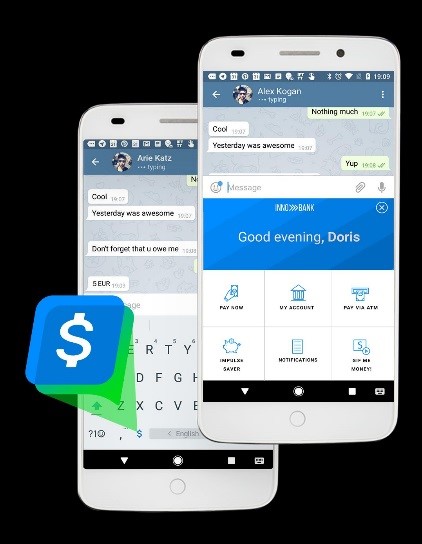 These companies also presented their solutions in the final:
CleverAnalytics focuses on geographical Business Intelligence. It provides companies with information about the location of their store or branch. It uses demographic data, real estate business data, information about employers operating in the area, etc. The outcome is the supporting documentation that enables better management decision-making. Based on the analysis a trade quota is prepared that defines the results to be achieved by a business in the respective area. The software also allows an analytic view of the performance of the network and of individual branches.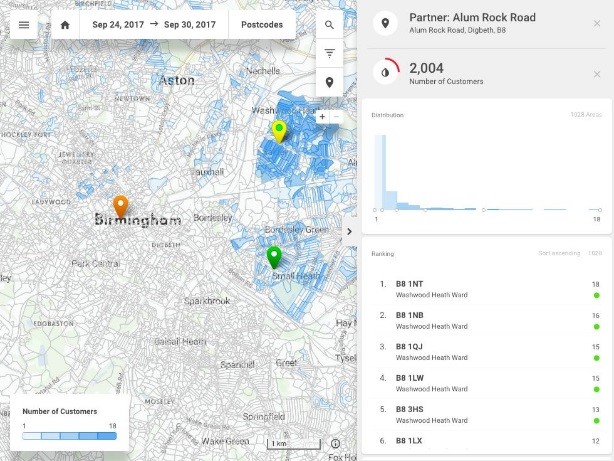 Via VIAMO you can send money to your friends or colleagues within seconds without even knowing their account number. All you need is their phone number. You can send money to anyone; the recipient does not have to be registered and money can be received at an account with any Slovak bank. VIAMO proves that a banking app does not have to be boring and dull. If you send money via the Tatra banka VIAMO app, you can attach a funny animation to your payment to personalize your transactions. In addition to making payments to people, VIAMO users can pay for goods or services at selected businesses, for courier delivery or can use the service to top-up their credit. The service has been available in Slovakia for more than 5 years, with users sending more than €2 million a month.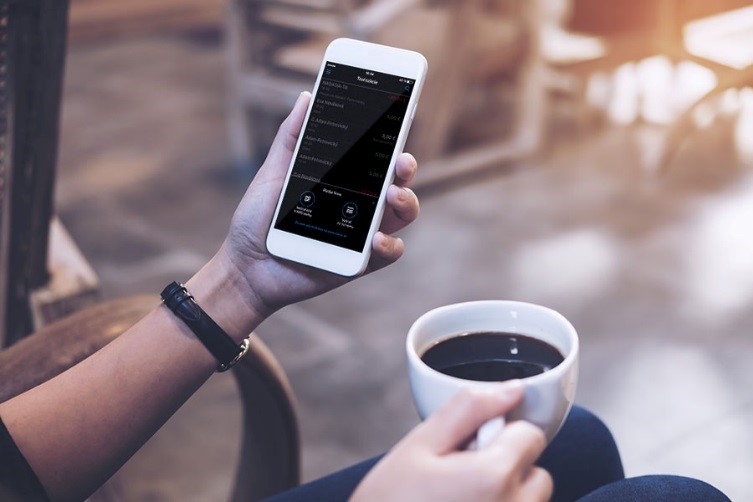 The company was established in 2015 and helps to protect users in real time against malware through a correct DNS resolution. Whalebone requires no software installation, so it works with any equipment: PC, smartphone, tablet, printer, TV or freezer. DNS resolvers are the only thing that a user needs to configure. From that moment, Whalebone takes care of the protection of the operation and performs all work connected with tuning and upgrades. With a correct DNS resolution, a user will not end up on a false website.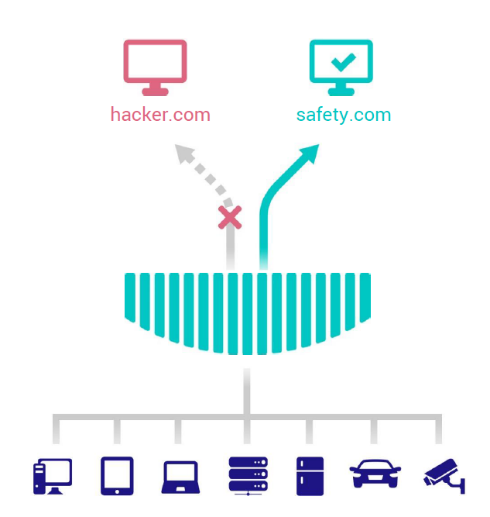 Elevator Lab
It is an acceleration program supporting startups and fintechs devised by Raiffeisen Bank International (RBI), for the first time launched in the summer 2017. Currently it is the largest fintech accelerator in the Central and Eastern Europe with access to 14 different markets with the RBI's presence.
This year, Elevator Lab has opened its second year. The novelty is that seven RBI network banks in Albania, Belarus, Bulgaria, Kosovo, Romania, Russia and Slovakia have been focusing on interesting solutions offered by financial startups in the form of regional "Elevator Lab Challenges".
www.tatrabanka.sk | Dialog: *1100 | Tatra banka a.s.
https://www.tatrabanka.sk/en/about-bank/press-releases/elevator-lab-challenge-winners-announced/