Global Finance: Tatra banka's online product offering is the best in the world
| 10.12.2018
Tatra banka was the first bank in Slovakia to offer its clients an option to open an account using Face Biometrics since May 25, 2018. Half a year has passed since then and we have had a look at how the new technology has proved its worth in practice.
A digital loan has been added to an account
In the initial phase we decided to use the Face Biometrics solely to open new accounts. Since 27 July 2018 new clients can equally simply and fast, without visiting a branch, get a Digital Loan as well. The whole process of loan arrangement will run directly through the Tatra banka app: with income verification, offer approval and instant drawing. Moreover clients can now benefit from a campaign offer and get a Digital Loan without the origination fee and with an option of an accelerated repayment.
Clients love Face Biometrics
In the first half of the year, we acquired thousands of new clients through Face Biometrics. It is over 20 % (30 % of student accounts) of all open accounts. Opening an account using Face Biometrics is just the first step for us in digitalizing service. In a longer term, other opportunities to offer more comfort to clients will open – mortgage consultation at a call center even for a new client, update of an identity document without visiting a branch, reset of a forgotten password, etc. By 2020, we intend to shift 30 to 50 % of client service to alternative channels. Naturally, product complexity plays a significant role in digitalization: for a consumer loan or a new account we expect to achieve the higher figure, while mortgage loans will be at the lower level.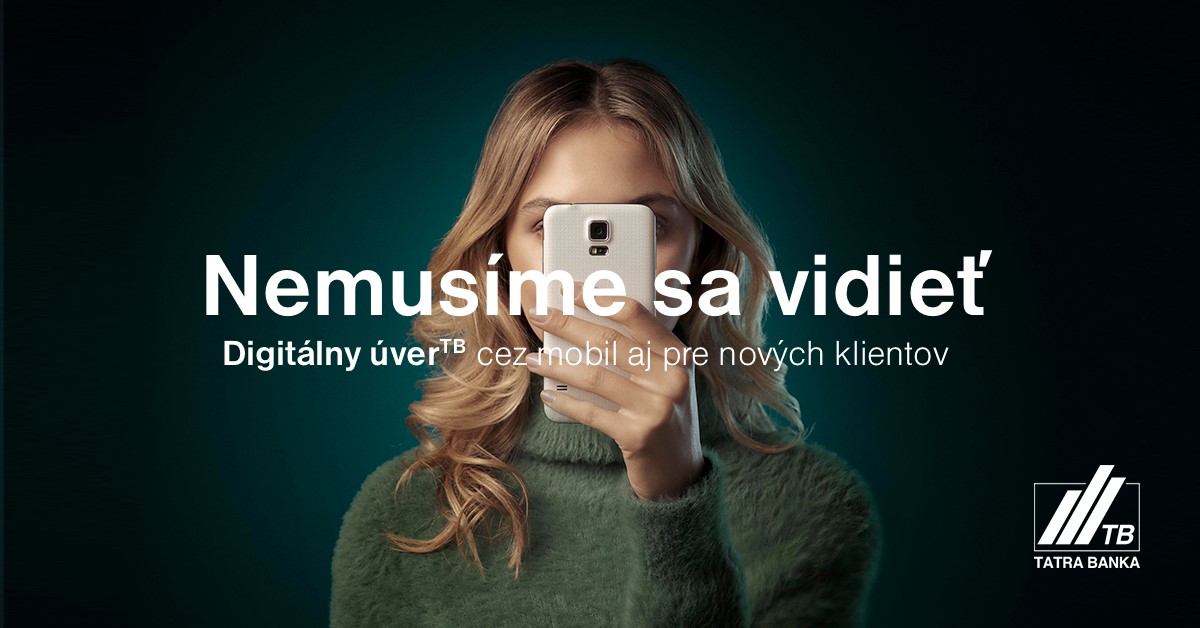 Security
Face Biometrics has also proved its worth in terms of security. It has been confirmed that the new identification method to be at least as safe as identification at a branch. Clients can be confident that the communication is as secure as the hundreds of thousands of transactions made by the current users of the Tatra banka app. The communication is encrypted and personal data, including the photos, do not leave Tatra banka servers except for a secure online query to the Ministry of Interior of the SR.
First choice for clients
Go4insight market research agency conducted the Banking ATS 2018 (Q3 – 2018) survey. More than 1,950 respondents aged 18 to 57 years were asked in which bank they would open their account. In the Tatra banka's target segment (net monthly income of more than €900) the Tatra PersonalTB account was a clear first choice.
Worldwide success
Face Biometrics succeeded in October at the IT GALA, the most prestigious annual event of the Slovak information technology and telecommunications community. It received the IT Project of 2018 award. The same award was also presented to the Face Biometrics by the Project Management Association and PMI Slovakia Chapter.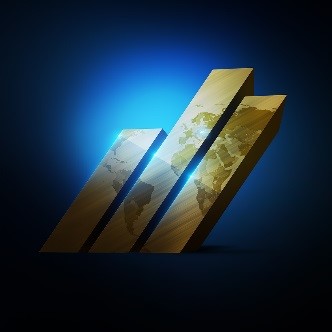 In November, the success of the new technology crossed the Slovakia's borders. We received The World's Best Digital Bank 2018 award in the category of The World's Best Online Deposit, Credit and Investment Product Offerings from the prestigious Global Finance magazine. The jury recognised particularly our innovative approach to online provision of loans and accounts for new clients and a wide range of online products and services for the bank's existing clients.
After opening an account with Tatra banka, as part of the online offering, clients can apply for a credit card, save in a Saving Account, term deposit or mutual funds. Clients can also use online card management and an option to apply for a consumer loan or increase their supplementary pension saving.
www.tatrabanka.sk | Dialog: *1100 | Tatra banka a.s.
https://www.tatrabanka.sk/en/about-bank/press-releases/global-finance-tatra-bankas-online-product-offering-is-best-world/