Hackaton winner will help Tatra banka create an application for a simple investment via a mobile phone
| 03.10.2019 | 3 min. read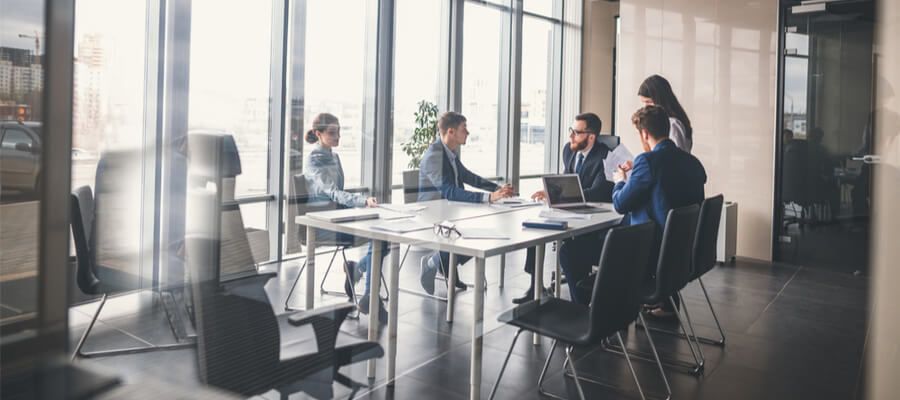 In cooperation with the organizers of the fin.techsummit conference, Tatra banka introduced another hackathon, whose aim was to support digital investments of the bank's clients via a mobile app.
With unique innovations, Tatra banka also seeks to offer its clients an exceptional user experience. The task of the hackathon was thus to create a user-friendly mobile app interface that will guide clients in simple steps through the whole investment process from fast provision of information through intuitive and simple flow process to the first investment of funds. At the same time, the app should educate clients in investments, motivate them not only to make the first investment, but to make regular savings and investments.
Martin Smrek, Head of the Product Management at Tatra Asset Management, explains why Tatra banka has chosen this type of a challenge: "In the current zero interest rate environment, investing is the best tool to preserve the value of assets or ensure a better standard of living for the future. On this background we seek new ways to get closer to people and, in line with our digital strategy, we also want to offer investments through mobile devices."
Five teams from Slovakia and one from Hungary participated in the hackathon. Hours of work and developing a solution were followed by a presentation before the jury. Each team had 6 minutes for the presentation and another 5 minutes to answer the questions of the jury.
The presented solutions were assessed by the expert jury comprised of the following members:
Peter Matúš, Member of the Management Board responsible for retail banking, Tatra banka, a. s.
Martin Smrek, Head of Product Management, Tatra Asset Management, a.s.
Dominik Kozmály, Product Manager, Tatra Asset Management, a.s.
Ján Buza, Head of Business Development, Hub
Marek Lenner, Segment Manager, Tatra banka, a. s
Walter Lima, Lead UX Designer, LB*
The solution of the winning team Webscope best fulfilled the expectations and the task of the jury. "We were particularly attracted by the topic that directly concerned us as the target group. So we tried to develop a solution that would not only be innovative, but mainly one we could imagine using ourselves," said the members of the winning team, Marek Štepita and Andrej Marfiak from Webscope.
The reward for the winner, a financial contribution of EUR 5,000 was presented by Peter Matúš, Member of the Management Board of Tatra banka responsible for retail banking. "I was very pleasantly surprised at how good and smart ideas people outside our industry can offer. It was again confirmed that our promotion of innovative culture and cooperation with fintechs is beneficial to us and brings great solutions," said Peter Matúš.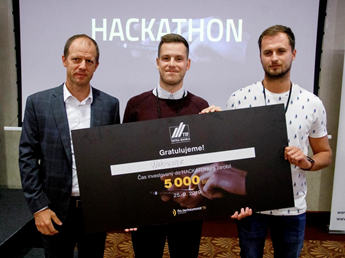 The solutions were evaluated in four areas based on the following criteria:
Business logic and idea: the idea was evaluated, its originality as well as logical incorporation of the idea into the app. Criterion weight: 30%
Design (UI/UX): usability of the app for the end user and the simplicity of idea execution were evaluated. Criterion weight: 30%
Gamification: the technique of increasing interest in using the app through game principles was evaluated. Criterion weight: 20%
Feasibility: time for execution was evaluated, which should be about 3 months. Criterion weight: 20%
Media contact:
Boris Fojtík, spokesman, press@tatrabanka.sk, 0903 641 846
www.tatrabanka.sk | Dialog: *1100 | Tatra banka a.s.
https://www.tatrabanka.sk/en/about-bank/press-releases/hackaton-winner-will-help-tatra-banka-create-an-application-simple-investment-via-mobile-phone/