In 80 days we say goodbye to the "old" Internet Banking TB
| 13.08.2013
Today, we begin the countdown of the last 80 days of "old" Internet BankingTB. From 1 November, all Tatra banka clients will use the 3rd generation Internet BankingTB with a modern design and innovative features.
"Our clients started using Internet banking as the first in Slovakia 15 years ago. They have learnt to arrange almost everything from the comfort of their home, which has resulted in almost 14 times more domestic payments made via Internet banking than at branches," says Juraj Bojkovský, Director of the Electronic Distribution Channels Division of Tatra banka.
While 15 years ago, clients made 60 transactions per day using Internet BankingTB, today it is over 60,000 transactions, which is a thousand times more. Internet BankingTB is mostly used by clients to make transfer orders so they spend several minutes managing their finances every day. Therefore, it is important for Internet BankingTB to be simple, secure and with an eye-catching design.
"Clients are much more independent, they have brought bank branches home to their computers. By creating new Internet banking, we have innovated this virtual banking environment to enable their more efficient work. A typical example is the list of transactions that customers can edit as an ordinary table - move columns, sort or export transactions by various criteria. Clients also like to use the Quick Payment in three clicks function, which allows making a payment order anywhere in Internet banking, for example while browsing the development of supplementary pension saving," adds Juraj Bojkovský.
Features of the New Internet bankingTB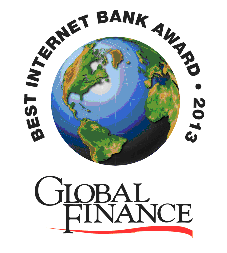 exclusive design, intuitive navigation and new features for easier work with finances
two-level and intuitive menu
clear graphs for current accounts, supplementary pension saving, term deposits, Tatra Asset Management funds and securities
useful controls
authorization of payment orders by the QR code using the mobile ČítačkaTB
new filtering and quick transaction search options
creation and management of Domestic Payment Templates
Quick Payment function that uses created templates
easier management of Predefined Recipients
transaction export to PDF, TXT, XML and CSV formats

export of credit card transactions
document box
monthly statement of account in PDF
unlimited payments with account authorisations control
payment signing by two signatures
batch payment import in CSV, Gemini and XML formats
statements for accounting books in ABO GPC, AS400, Clearing and Gemini formats

A new, more user-friendly Spending Report TB with an exclusive design will be introduced by the end of October to facilitate the transparent management of expenses and budget monitoring.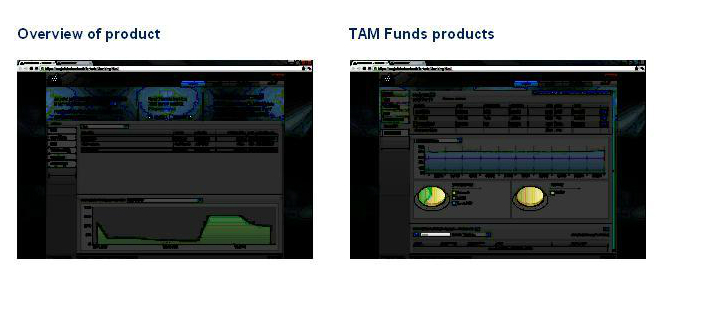 Tatra banka introduced the beta version of new Internet bankingTB in autumn 2011 operating simultaneously with the original version, giving clients enough time to get used to the new environment. Since the implementation of new business features - with particular emphasis on legislative changes concerning the implementation of SEPA is uneconomical for both versions, only the new version of Internet banking will be available from 1 November 2013.
Interesting Facts about Internet Banking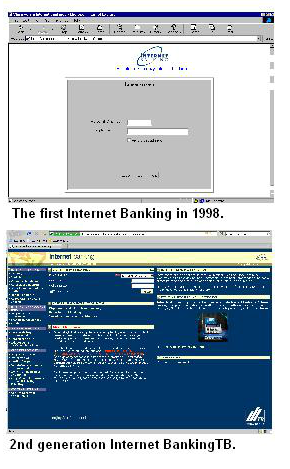 The first Internet banking in Slovakia was created by Tatra banka in February 1998 by a team of only three people and in a record time of three weeks. This solution facilitated the online viewing of clients' account balances and movements, thus giving access to their finances. B-mail and transfer orders were added a few months later.


Tatra banka launched the second version of Internet BankingTB at the turn of 1999 - 2000.


In 2010, Tatra Bank was the first bank in Slovakia to introduce a native Internet banking application for iPhone called Tatra banka, which has been among the TOP 50 most downloaded applications in Slovakia since the end of 2010.


In 2011, Tatra Banka introduced Internet BankingTB for Android and in 2013 for BlackBerry 10.


Over its 15 years of operation, Internet BankingTB of Tatra banka has received 11 Global Finance awards in the Best Consumer Internet Bank in Slovakia category and has became the Bank's strong competitive advantage.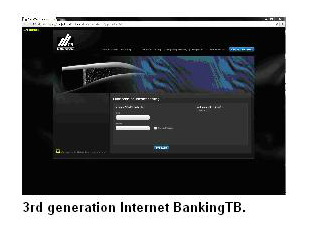 Since 1998, the number of transactions per day has increased more than a thousand-fold: From 50 - 80 in 1998 to 50,000 - 80,000 in 2013.
The number of logins to Internet BankingTB is more than 1.25 million per month. Most active clients log into Internet BankingTB several times a month.




Flash Player application is required to run the new Internet bankingTB. It is a web browser add-on, which according to statistics is installed on almost 96% of client computers using Tatra banka Internet BankingTB. This is the technology which allowed us to shift Internet bankingTB navigation away from ordinary web pages to a more convenient application level.
Contact for additional information:
Marína Smolková
Spokesperson
marina_smolkova@tatrabanka.sk
02/5919 1593
Zuzana Povodová
Media Relations Manager
zuzana_povodova@tatrabanka.sk
02/ 5919 1557
www.tatrabanka.sk | Dialog: *1100 | Tatra banka a.s.
https://www.tatrabanka.sk/en/about-bank/press-releases/in-80-days-we-say-goodbye-old-internet-banking-tb/