Milan Vrškový, the first CEO of Tatra banka, has died aged 85
| 27.03.2015
It is with deep sorrow that the management of Tatra banka has learned of the death of Tatra banka's first CEO, Ing. Milan Vrškový.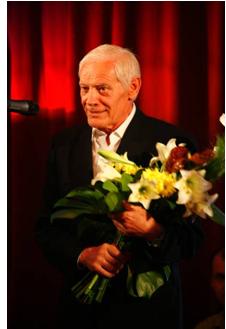 Mr Vrškový was born on 5 March 1930 in Vieske-Bezdedov. He graduated from the University of Economics in Bratislava. His life was linked with banking - after working for Investičná banka (the Investment Bank) in Bratislava (1954 - 1958) he worked for Štátna banka československá (the State Bank of Czecho-Slovakia) for thirteen years. From 1971 to 1975 he acted as the manager of the branch of Živnostenská banka (the Trade Bank) in London, from 1975 to 1990 he worked for Československá obchodná banka (the Czechoslovak Commercial Bank) in Prague, later in Zurich.
In November 1990, Mr Vrškový participated in the founding of Tatra banka. At the time, the purpose was to build a medium-sized private bank with up to 40 branches in Slovakia. Today, with its 142 branch offices, Tatra banka is the third largest Slovak bank. Mr Vrškový was the CEO of Tatra banka until 1998.
"If somebody asked me to name the definite model of a banker bringing trust, reliability, depth of knowledge and worldly wisdom, I would say the name of Milan Vrškový without hesitation. He was there at the inception of the modern Tatra banka, inspiring both himself and us with the idea to have in Slovakia as soon as possible a bank of the likes he had known during his long past career of banker in Prague and in London," said Igor Vida, CEO and Chairman of the Management Board of Tatra banka.

The last farewell will take place at Bratislava crematorium on 2 April 2015 at 11 a.m.

Contact:
Marína Masárová
Spokesperson
marina_masarova@tatrabanka.sk
02/5919 1593
www.tatrabanka.sk | Dialog: *1100 | Tatra banka a.s.
https://www.tatrabanka.sk/en/about-bank/press-releases/milan-vrskovy-first-ceo-tatra-banka-has-died-aged-85/