Mortgage Loan with a 1 percent discount forever
| 19.08.2014
Tatra banka's clients can get a favorable interest rate forever - automatically with every new five-year fixed-rate mortgage loan.
Low interest rates may look appealing but they are mostly limited to a certain period. Tatra banka has decided to change that. As of Monday, the bank is offering a mortgage loan with an interest discount of up to 1 percent throughout th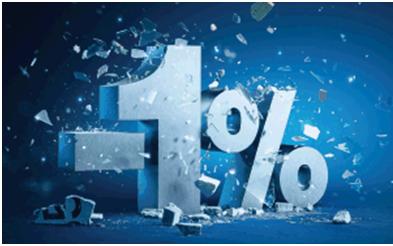 e repayment period.
You just have to apply for a new mortgage loan, except for a mortgage loan with the state bonus for the young, choose the initial and any following fixed-rate term of 5 years and not fall behind with your monthly installments.
With an application for a Mortgage Loan (HypotékaTB) clients will also receive a 100 percent discount on the origination fee, an interest rate starting from 2.55 percent with a five-year fixed-rate term and the option to use an online video consultation.
For additional information, please contact:
Marína Masárová
Spokesperson
marina_masarova@tatrabanka.sk
02/5919 1593 | 0911 328 007
Zuzana Povodová
Media Relations Manager
zuzana_povodova@tatrabanka.sk
02/59191557
www.tatrabanka.sk | Dialog: *1100 | Tatra banka a.s.
https://www.tatrabanka.sk/en/about-bank/press-releases/mortgage-loan-1-percent-discount-forever/