New features in the Tatra banka app
| 29.02.2016
Over 150,000 users have started to use the Tatra banka app in more than 5 years of its existence. The new version of the Tatra banka app 2.5 offers a dashboard personalization option after login and a number of minor improvements.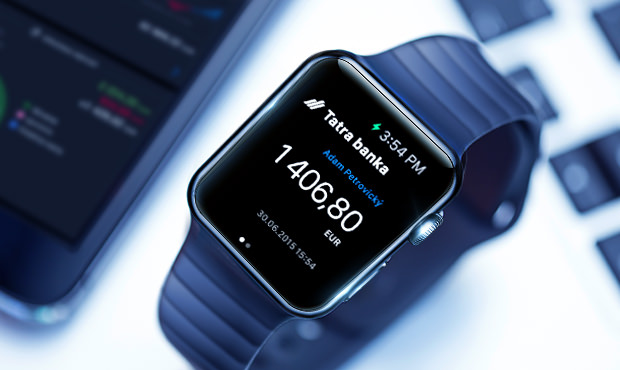 "Last year, the Tatra banka app offered a number of evolutionary changes, including a complete redesign, optimization for tablets and smart watches and several products and services demanded by users," says Lukáš Mochňák, Head of the Mobile Applications and Web Development Department at Tatra banka.
Successful start of 2016

The Tatra banka app won three awards also because of its popularity with clients:

"Besides awards, we are extremely pleased with high use rate of the new features. Online credit and debit card management introduced in the app in December 2015 has already been used by nearly 10,000 users. Clients most frequently change their internet limit thus actively contributing to reducing the risk of abuse of their payment card on the internet," adds Lukáš Mochňák.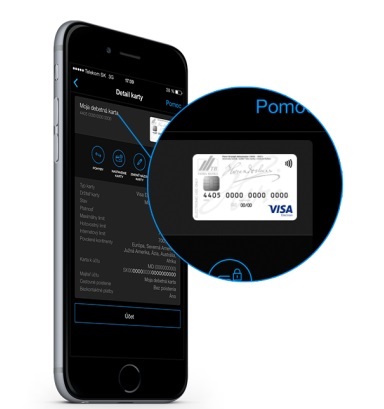 Credit and debit card management

Clients can use the Tatra banka app to set the maximum daily limits on their payment cards. For example, if they do not use their card for internet purchases, they can lower their daily limit to € 0 and increase it again when making a purchase. The app allows an option to block the card in the event of loss or theft. An interesting feature of online card management is the management of continents on which payment cards can be used. Clients who do not usually travel to Asia or Africa can simply turn off the use of the payment card on these continents. It is free to change all these settings, another means in which Tatra banka increases security measures.
New features in the Tatra banka app:
dashboard personalization – through the Settings or by long-pressing any widget on the dashboard, a user can modify the displayed widgets: add a new one, cancel an existing one or change their order, getting to the required information faster and more easily
DDS graph offers detailed graphic breakdown of financial contributions made by the employee and the employer
option to hold night push notifications from message and document mailbox – mailbox push notifications notify the user of important events (such as failed payment order or direct debit). Since many of these notifications are generated at night, users used to turn them off completely and failed to be notified of these events.
transaction list export sharing that many users use for example if they need to send a confirmation of payments made
more convenient sidebar menu for a faster and easier navigation
The Tatra banka 2.5 is available in the following app stores:
More information on the Tatra banka app is available on www.tatrabanka.sk

Would you like to get personal information?
Our mobile application specialists will again attend the Android and Windows Roadshow conferences this year.
For additional information, please contact:
Zuzana Povodová
Spokesperson
zuzana_povodova@tatrabanka.sk
02/5919 1557
0903 641 846
www.tatrabanka.sk | Dialog: *1100 | Tatra banka a.s.
https://www.tatrabanka.sk/en/about-bank/press-releases/new-features-tatra-banka-app/