Peter Matúš has become a new member of the Management Board of Tatra banka
| 21.04.2015
Peter Matúš has become a new member of the Management Board of Tatra banka and will be in charge of the retail banking management.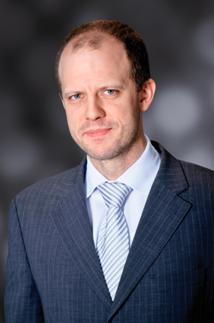 "Peter Matúš has a rare combination of experience from both retail and corporate banking. He is a man of strong values, who can very clearly promote clients' interests in everything we do. With his unique professional experience and personal qualities I regard him as a strong retail business leader," said Michal Liday, CEO and Chairman of the Management Board of Tatra banka.
Ing. Peter Matúš graduated from University of Economics in Bratislava, Faculty of National Economy, specializing in finance, banking and investments. His career path at Tatra banka led from the position of branch officer through credit specialist for small entrepreneurs to managing SME banking. In 2013 he enriched his management experience in the position of regional director of retail branch network. He fully applied his retail and people management experience in 2014 as director of the Retail Products and Segments Division.
"Tatra banka is a strong and attractive bank with a clear vision and direction supported by an excellent team of people. Ever since joining Tatra banka I have been aware of its distinct client orientation and this has been very important to me. I am grateful for this opportunity and I believe that with joint effort we will continue to meet high expectations of our clients," said Peter Matúš on this occasion.
Tatra banka currently has seven members of the Management Board:
Mgr. Michal Liday, Chairman of the Management Board and CEO

Ing. Miroslav Uličný, Vice-chairman of the Management Board

Mag. Bernhard Henhappel, Member of the Management Board

Ing. Peter Matúš, Member of the Management Board

Ing. Marcel Kaščák, Member of the Management Board

Mgr. Natália Major, Member of the Management Board

Ing. Vladimír Matouš, Member of the Management Board
Contact for further information:
Zuzana Povodová, Spokesperson, zuzana_povodova@tatrabanka.sk, 02/5919 1557
www.tatrabanka.sk | Dialog: *1100 | Tatra banka a.s.
https://www.tatrabanka.sk/en/about-bank/press-releases/peter-matus-has-become-new-member-management-board-tatra-banka/