Practical advice for graduates: How to impress at a job interview
| 28.07.2015
Unemployment this June was 0.07 percent higher than the month before. According to the Labor Minister Jan Richter, the main reason is the inflow of graduates to labor offices. But what can a graduate do to make an impression at an interview? We have prepared a practical manual in which Branislav Vargic, Director of the Human Resources Division at Tatra banka gives advice to graduates.

"June has its specifics. 10,470 graduates that have graduated university in this calendar year registered with labor offices in June 2015. 11,229 university graduates registered with labor offices in June 2014," said Richter.

This is why at Tatra banka we try to pay special attention and provide space for the self-actualization of graduates. Every year we recruit dozens of fresh graduates. However, they often have very little experience of interviews and on many occasions cannot avoid mistakes that disqualify them at the very first meetings with HR staff.

6 practical tips by Branislav Vargic, Director of the Human Resources Division at Tatra banka

1. How to write a proper CV?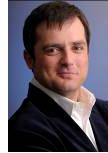 A good CV does not have to be a lengthy novel, on the contrary. It can be just one page listing previous experience with a brief description. Definitely do not leave out any seasonal job. Although you may not think so, any working experience can help an HR staff member in deciding who to invite to an interview from a large number of applicants. Today there are many innovative ways to impress at first contact with a company.

2. Is a photo required to be attached to a CV?
A photo is not a necessary part of a CV. However, if a candidate decides to attach it to the CV, the quality is the most important. It is better to avoid pictures from a party or a holiday with friends. It is also ideal to be suitably dressed in a photo. As for the size, 5x5 cm photo is quite enough.

3. Pay attention to details
When finalizing your CV, do not forget formal adjustments such as correcting grammar errors or alignment. A CV is the first illustration of a candidate's skills, whether it is language skills or MS Word proficiency.

4. Fortune favors the prepared!
We recommend devoting time before an interview to collecting information about the company, studying basic information about how long the company has been present in the market and what is its domain. Also welcome is the new information concerning developments within the company and a general overview of the given sector. A well-prepared candidate shows not only his or her motivation and a true interest in the company, but can best respond to any questions asked by an HR staff member.
5. Better be overdressed than the opposite
It is necessary to come appropriately dressed to an interview. Flip-flops, shorts, leggings or other beach attire is not suitable clothing for an interview even in summer months. On the other hand, trousers, a shirt or blouse with a skirt cannot spoil anything.

6. What if I cannot come to a scheduled interview?
If an applicant cannot come to a scheduled interview for any reason, it is appropriate to notify the company or the responsible HR staff member in time. An apology from a job interview communicated in advance is, of course, fully accepted and has no impact on further course of the selection procedure. On the other hand, a candidate's failure to communicate is considered as an expression of lack of interest and generally leads to elimination from applicants.

Positions suitable for graduates

A total of 170 graduates joined Tatra banka in 2014:
• head office 39%
• retail positions 61%

Generally, entry positions suitable for graduates are retail positions such as service consultant or financial advisor. However, their career path does not end by taking these positions, on the contrary.

"At Tatra banka, we have a thought-out system of cross-banking career shifts thanks to which as part of their career the best employees can experience and get to know not only the retail segment, but also corporate and private banking. A financial advisor can thus grow within a branch and after a while be promoted to the position of a relationship manager at a Corporate Center or a private banker and manage the funds of the bank's most solvent clients," explains Branislav Vargic.
The current offer of positions suitable for graduates:
Service consultant: Bratislava, Banská Bystrica, Lučenec, Malacky, Poprad and surroundings, Senec, Sereď, Skalica, Trnava, Žilina and surroundings
A graduate will gain a general insight in the functioning of the key banking processes. A graduate will understand a client and client's requirements - excellent service, work with cash and professional communication are the key to client's satisfaction. Our service consultants have a unique opportunity to stand at the root and implementation of innovations, to contribute their ideas and shift the banking boundaries. The position of a service advisor is the right position to start a career for all those who enjoy innovative solutions and rely on their personal growth.
Financial advisor: Bratislava, Košice, Levice, Nitra, Šaľa
A financial advisor is a client's partner in the world of banking. A financial advisor assists a client in the installation and activation of the latest mobile applications, identifies client's needs and delivers excellent service and advice. Everyone interested in a dynamic work, who enjoys seeing a client grow together with the bank is welcome at this position at Tatra banka.

Read more information about the current vacant positions.

Contact:
Zuzana Povodová
Spokesperson
zuzana_povodova@tatrabanka.sk
02/5919 1557
www.tatrabanka.sk | Dialog: *1100 | Tatra banka a.s.
https://www.tatrabanka.sk/en/about-bank/press-releases/practical-advice-graduates-how-impress-job-interview/