Tatra banka extends finance management options
| 24.11.2016
In addition to online tools for a simple finance management – Spending reportTB and Overview of assets and liabilities – Tatra banka is adding to its Internet bankingTB an option to plan financial goals.

From money transfers to finance management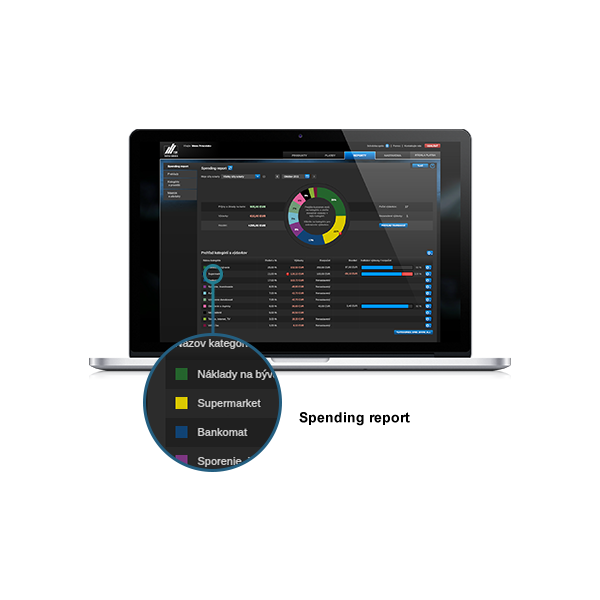 At Tatra banka, we regularly ask our clients for feedback. It is very important to us that they are satisfied with our services. At the same time, we find out how to further improve our products to best suit their needs. "The main barriers concern in particular money management and handling of unexpected, sudden expenses. Survey results confirmed that it makes sense to offer clients solutions for an easier management of their finance," said Pamela Babuščáková, Head of the Research & Development Department.

Finance Management in Internet bankingTB

"We were the first to introduce the Spending reportTB feature on the Slovak banking market back in 2010. Since then we have come a long way in an effort to bring the financial management tools to all our clients, thus giving them the opportunity to manage and plan their finances in the comfort of their home," said Júlia Gregáňová, Head of the Internet banking Development and Support Department at Tatra banka.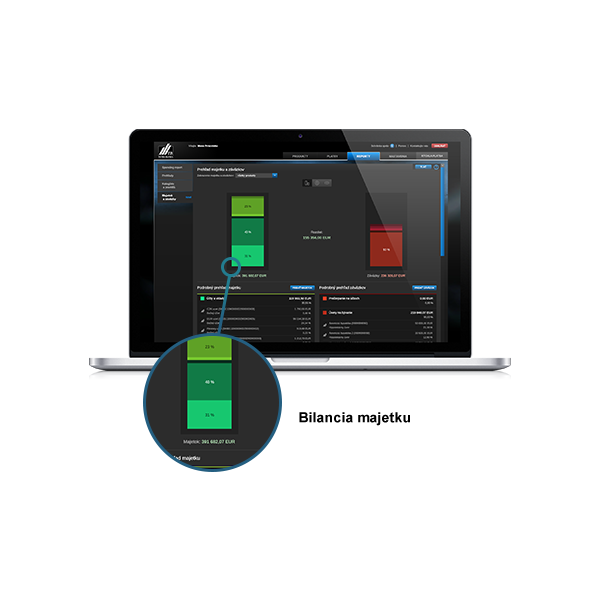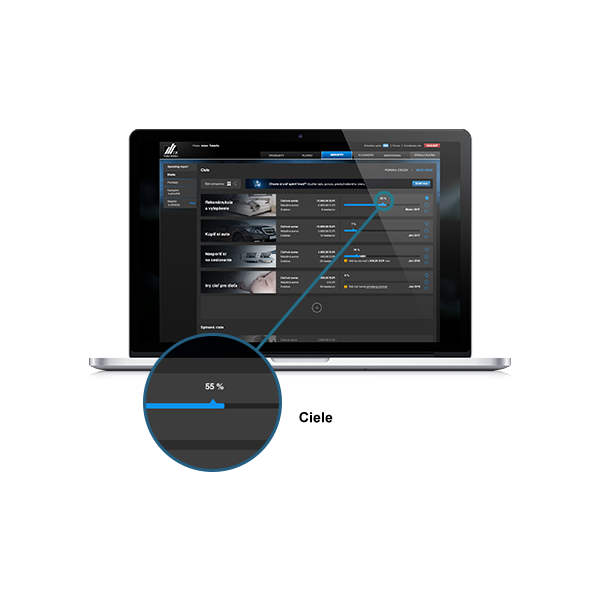 Clients have learnt very quickly to control their past expenses, which is also evidenced by the fact that Spending reportTB is actively used by almost 200,000 clients. Clients can get an overview of the current balance of their assets and liabilities since November 2015 in the Overview of Assets and liabilities in Internet bankingTB, where in addition to their products at Tatra banka they can also add other assets and liabilities, keeping a better track of their overall financial situation. To date, the overview of assets and liabilities has been used by more than 100,000 clients.

Since 16 November, Tatra banka has extended the finance management options for its clients. Clients will be able to plan their financial future with the new Goals feature in Internet bankingTB in the comfort of their home. They will have an opportunity to set their short-term and long-term goals such as the creation of a financial reserve, purchase of a car or saving for a better retirement and then monitor the achievement of their goals.


The setting and monitoring of goals is the key to their successful achievement.

The Goals feature offers clients:
9 basic types of goals and an option to define their own goals
Clients can choose from 9 default types of financial goals. If they do not choose from the offer, they can define other, their own goals according to their needs.
Assistance in defining the financial goals
We help clients estimate the target amount and provide them with details and tips to consider how much money the achievement of their goal will take. After defining the target amount and the planned goal achievement date, we help clients define the amount of monthly saving.
Goal achievement setting
A product from the Overview of assets and liabilities can be pinned to a goal. A client can thus achieve a goal through Tatra banka products or other assets outside the bank. It is also possible to open a new i:deposit dedicated solely to the given goal, invest in TAM products or ask DIALOG Live for advice or an offer.
Monitoring goal achievement
If goal achievement does not go to plan, we will graphically inform clients about it. The goals can be displayed as a list or on a time axis. It is also possible to specify the goals that have the top priority for clients and they will always be displayed on the top of the list. Goals can also be added to widgets in Internet bankingTB.
Interesting statistics concerning the use of electronic channels

Distribution of electronic channel users:
share of Internet bankingTB only users 46 %
share of Tatra banka app only users 37%
share of Internet bankingTB and Tatra banka app users 17%
About 200,000 unique clients log in to Internet bankingTB and about 170,000 users to Tatra banka app at least once a month. As for the share of payments made via Internet bankingTB and Tatra banka mobile app, 75% of payments are made via Internet bankingTB and 25% via Tatra banka mobile app.
The users of Tatra banka mobile app log in to online banking three times more often than Internet bankingTB users. An average amount of a payment order made via Internet bankingTB is 4.6 times higher than an average amount of a payment order via Tatra banka mobile app.

Best digital banking in Slovakia

Tatra banka has won the Best Consumer Digital Bank in Slovakia award for the 14th time. Global Finance, an international monthly magazine has also awarded our web site design and our social media strategy as the best in the region of the Central and Eastern Europe.

Zuzana Povodová
Spokesperson
zuzana_povodova@tatrabanka.sk
02/5919 1557
0903 641 846
www.tatrabanka.sk | Dialog: *1100 | Tatra banka a.s.
https://www.tatrabanka.sk/en/about-bank/press-releases/tatra-banka-extends-finance-management-options/