Tatra banka Granted Eurovea a Syndicated Loan of EUR 250 Million
| 25.07.2016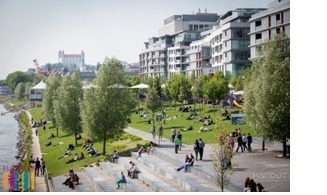 The Eurovea multi-functional complex with a total area of 83,000 sq. m of most sophisticated retail and office space is one of the state-of-the-art projects with a prime location in the center of Bratislava.

The granted loan replaces and optimizes the existing funding. In six years of its existence, Eurovea has become a strong player in the retail market. Its stable position is demonstrated by the 98.5% occupancy in the retail mall.

The syndicated loan was arranged by Tatra banka, a member of the Raiffeisen Bank International Group. Other participating banks include Komerční banka, pobočka zahraničnej banky and Všeobecná úverová banka.

It is also the largest lending deal in the real estate business in Slovakia.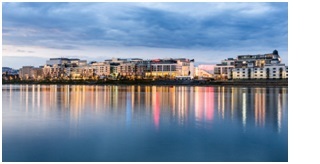 "We appreciate Eurovea's high degree of trust in Tatra banka and other Slovak banks. The structure of the granted financing corresponds to the current market standards and reflects the challenging needs of our client. We believe that the new syndicated loan will strengthen Eurovea's strategic position on the market," said Zuzana Koštialová, Head of Large Corporate Clients Division at Tatra banka.

Contact:
Zuzana Povodová
Spokesperson
zuzana_povodova@tatrabanka.sk
02/5919 1557
0903 641 846
www.tatrabanka.sk | Dialog: *1100 | Tatra banka a.s.
https://www.tatrabanka.sk/en/about-bank/press-releases/tatra-banka-granted-eurovea-syndicated-loan-eur-250-million/