Tatra banka has introduced new Internet banking with login with a PIN code
| 01.10.2018
Tatra banka has launched a beta version of the new Internet BankingTB for its clients. Fourth-generation electronic banking is built on HTML technology, allows simple login with a PIN code and is also available to tablet users.
Change in the used technology gives us the opportunity to offer clients new functionalities faster and make them even more accessible than before. Clients increasingly use their mobile devices and tablets for finance management, which has determined our focus on the support of responsive design.
Third-generation Internet bankingTB was built on Adobe Flash technology, which has been replaced with the new HTML technology. The application has been redesigned, which will make clients' work with their finances more convenient.
The most attractive new feature is definitely the option of a simple login with a PIN code that clients can set up when logging in.
New features:
new design also available for tablets
simple login with a PIN code, without entering PID, password and the code from the Reader
better legibility of the text and new controls
"Our clients were the first to start using Internet banking in Slovakia 20 years ago. We are happy that on the occasion of this anniversary, we are able to offer clients new experience of using banking services," said Juraj Bojkovský, Director of the Electronic Distribution Channels Division at Tatra banka.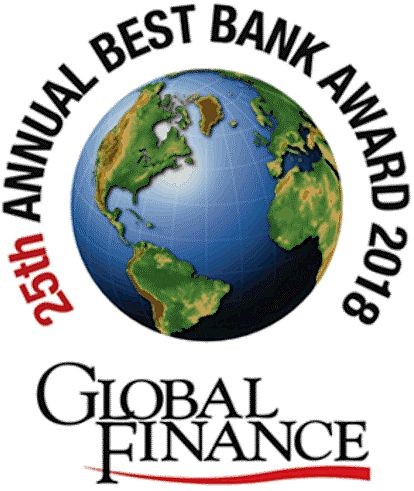 Tatra banka has been awarded the prestigious "Best Digital Bank in Slovakia" award for 2018.
Our online offering of deposit, credit and investment products as well as our website design were declared the best in Central and Eastern Europe, as was our corporate business banking service.
Clients use Internet bankingTB primarily to make payments and spend a couple of minutes every day managing their finances. It is thus important to have a simple and save Internet bankingTB with an attractive design.
The beta version is available by clicking on the banner on the login screen of the current Internet BankingTB.
For now, the new Internet BankingTB offers the following functionalities: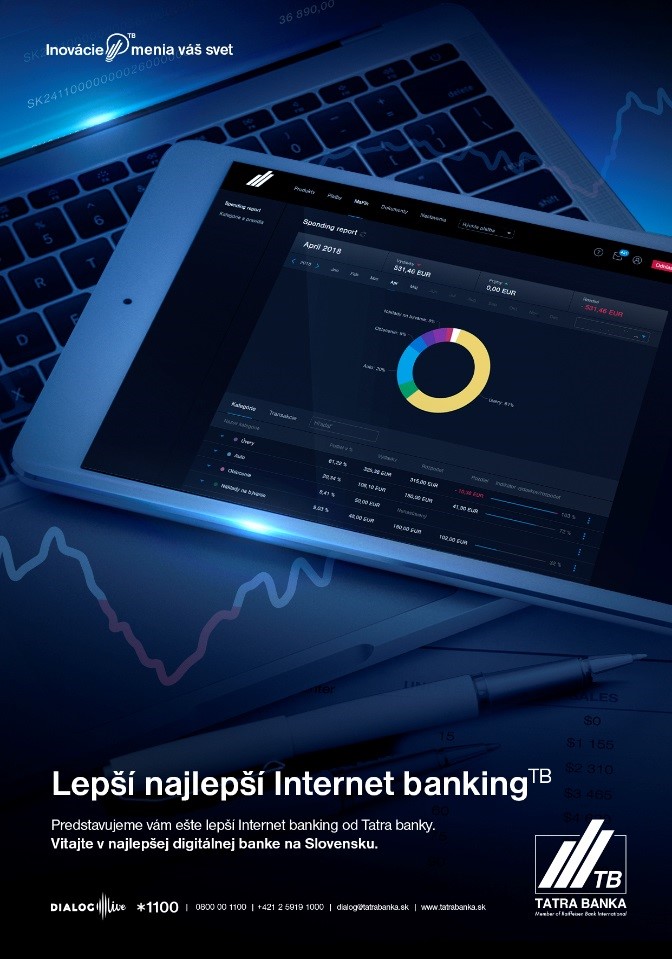 Accounts, Debit cards, Credit cards, Loans, Term accounts, Dashboard, Domestic and foreign payment order, Quick payment, Recipients, Templates, Standing order, Batch payments, Spending report, Documents, Settings, Help.
Further functionalities will be added by the end of 2018:
B-mail, SEPA direct debit, DDS Pension, TAM funds, Securities, Assets and liabilities, Goals, Account statements.
20 years of Internet bankingTB
The first internet banking in Slovakia was developed by Tatra banka at the beginning of 1998 with a small team and in a very short time. This solution allowed conducting basic operations such as online viewing of clients' account balances and transactions, thus giving clients access to their finances. B-mail and transfer orders were added a few months later.
Tatra banka launched the second-generation Internet bankingTB in 1999.
In 2010, Tatra Bank was the first bank in Slovakia to introduce a native Internet BankingTB app for iPhone. Gradually also mobile apps for other operating systems were added and today the app is also available for Android, Windows Phone and Blackberry.
Internet bankingTB has received several awards during its history and 2018 is no exception – Tatra banka has received the Best Digital Bank in Slovakia award awarded by the prestigious Global Finance magazine.
The ways in which clients execute transactions have significantly changed over the past 20 years, which is confirmed by the number of transactions made via electronic distribution channels, which total more than 150,000 a day.
There are more than 750,000 logins to Internet bankingTB a month – compared to the past this number is changing, mainly because of the shift of clients to mobile apps. A new responsive design of Internet BankingTB will also allow clients to use all Internet bankingTB functionalities conveniently on tablets.
Adobe Flash Player is no longer required to use the new Internet bankingTB version 6.0.0 and higher.
Media contact:
Zuzana Žiaranová
Spokesperson for Tatra banka
0903 641 846, 02/5919 1557
zuzana_ziaranova@tatrabanka.sk
www.tatrabanka.sk | Dialog: *1100 | Tatra banka a.s.
https://www.tatrabanka.sk/en/about-bank/press-releases/tatra-banka-has-introduced-new-internet-banking-login-pin-code/