Tatra banka introduces the future of banking
| 07.02.2017
Tatra banka is the first bank in Slovakia to launch a demo internet banking app for the Microsoft HoloLens headset and the new version of the Tatra banka app for Windows 10.

"The future cannot be predicted, but we believe that it is possible to prepare for it to a certain degree. Constant development of new technologies has a significant impact on all economic sectors and banking is no exception. Today's trend is mobile banking, but the situation may be different in a few years. The demo app for augmented reality combines several elements that we are likely to encounter in the coming years and gives us the opportunity to imagine how we will manage our money in the future. We have also decided to introduce an application for Windows 10 platform, which will offer clients a better user environment and support a wider range of devices," said Lukáš Mochňák, Head of the Mobile Application And Web Development Support Department, Tatra banka.

Tatra banka app for Microsoft Hololens headset
The application combines several new digital technologies and banking trends such as virtual assistant, voice control and augmented reality. The application provides:
basic account details
overview of account transactions
option to enter a payment or scan an invoice using the QR code
expense check via the Spending report
The application guide is a virtual assistant that also analyses clients' expenses and offers advice on their finance. The app is controlled by voice and gestures. The app has been developed in cooperation with Inloop, s.r.o. Fans can try the app at Android and Windows Roadshow conferences in 2017.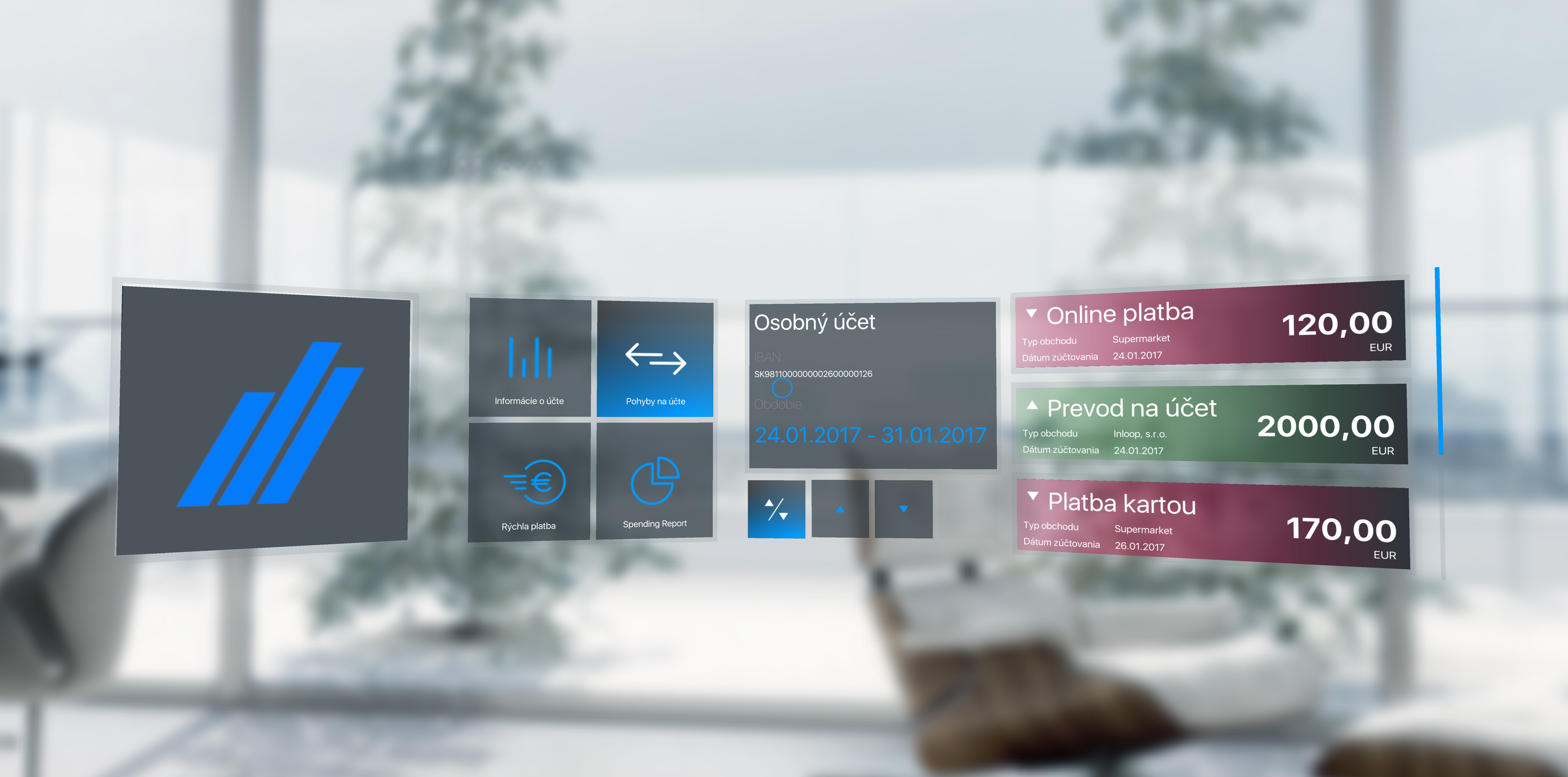 Tatra banka app for Windows 10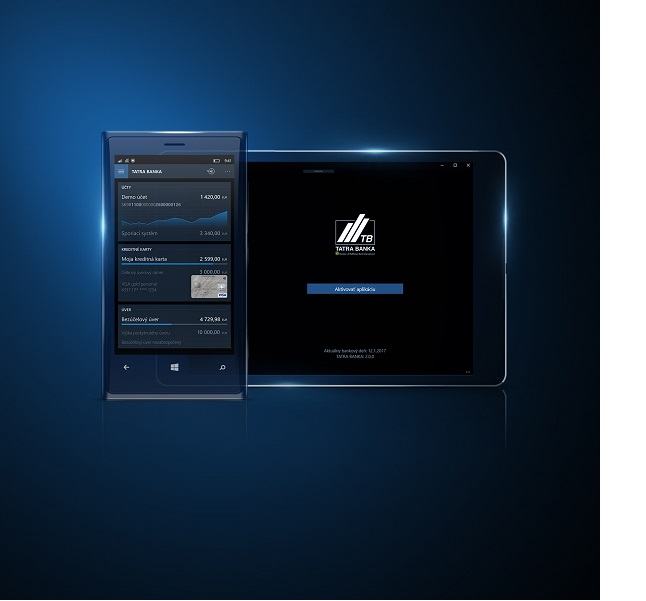 The app is available on devices (mobile phones, tablets, notebooks, desktops) with Windows 10 operating system and will gradually replace the application for Windows 8. For now, the application offers basic functionalities:
overview of accounts, credit cards and loans
SEPA payment
scanner
Tatra banka app in 2016
The number of users increased by 40%
The total number of users increased from 178,431 to 256,830
TOP new features in the Tatra banka app introduced in 2016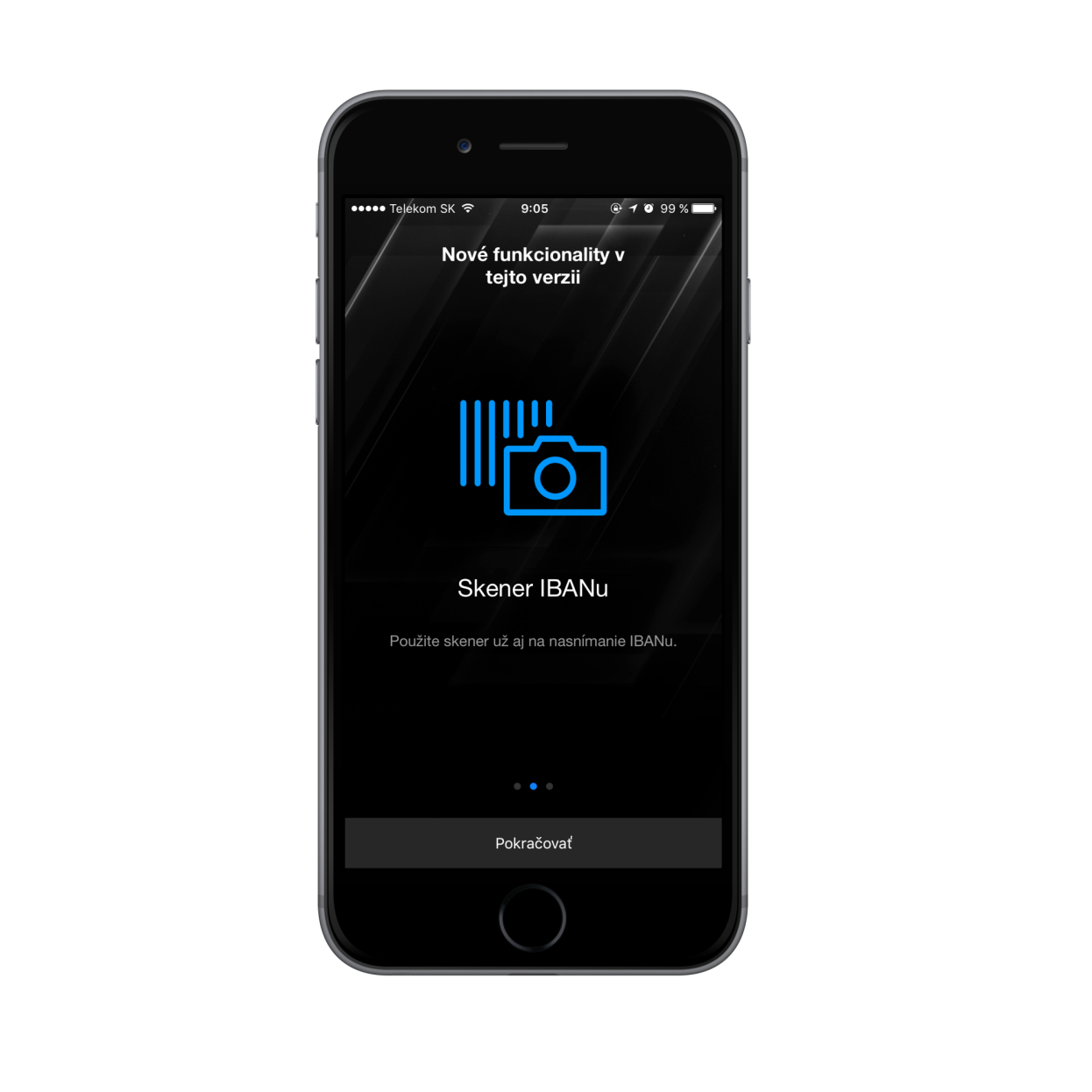 Assistant abroad – based on an approximate location, clients receive information about ATM fees in the given country, the current exchange rate, limits on ATM withdrawals (in risk countries), international contact to DIALOG Live call center and other information
Personalized campaigns – offers of pre-approved and other products, congratulations, educational campaigns, etc.
Contacts – contact to a relationship manager or DIALOG Live call center
Overview of investments in TAM mutual funds
IBAN scanner
Payment button – payment option via TatraPay. If clients make purchases via a mobile phone, they can click to the Tatra banka app, enter the PIN and pay in an easier way (without registration using PID, password, card and Reader). If clients make purchases via a computer, TatraPay website will display the QR code with payment details, which clients just scan with the Tatra banka app and confirm.
Overview of assets and liabilities
Best mobile banking in Slovakia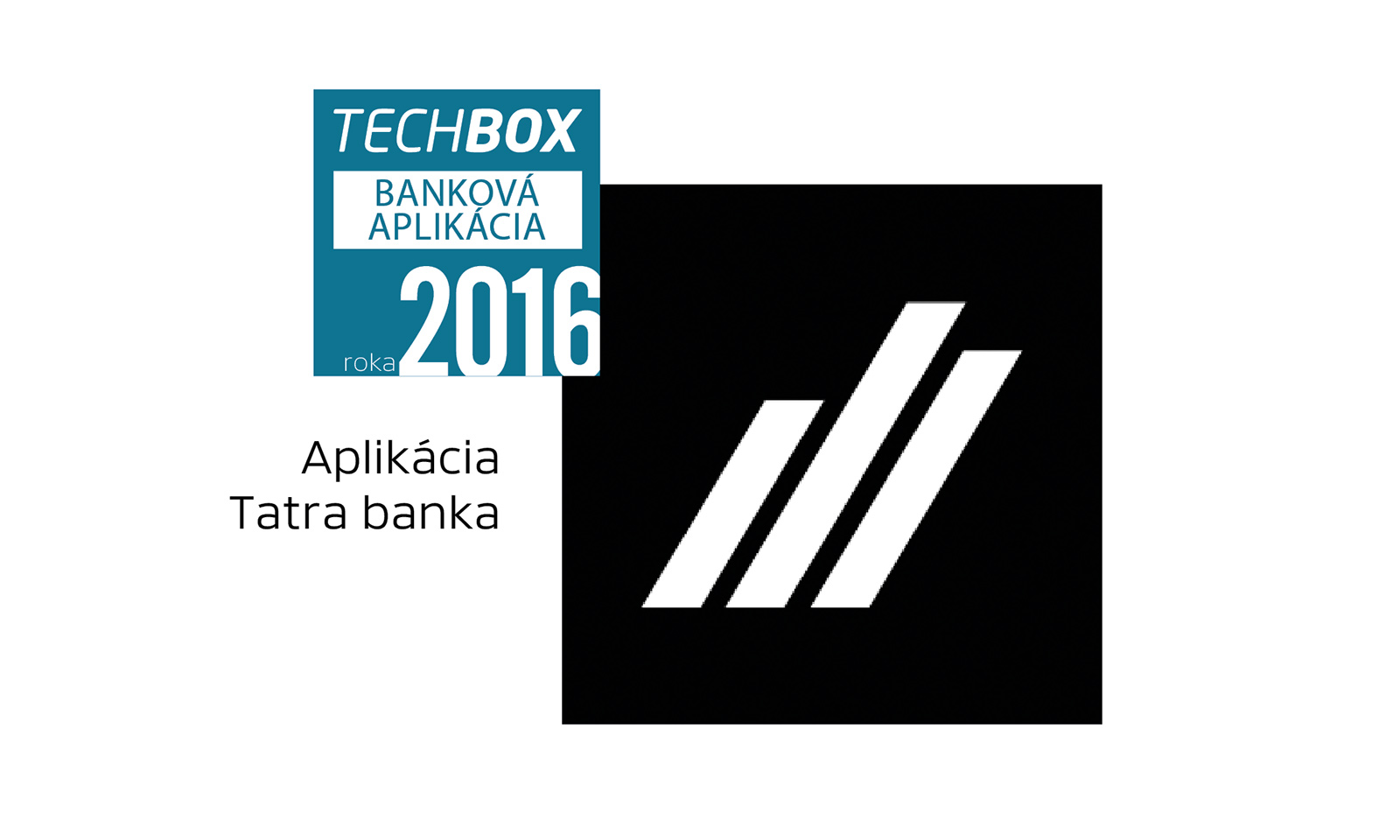 Contact:

Zuzana Povodová
hovorkyňa
zuzana_povodova@tatrabanka.sk
02/5919 1557
www.tatrabanka.sk | Dialog: *1100 | Tatra banka a.s.
https://www.tatrabanka.sk/en/about-bank/press-releases/tatra-banka-introduces-future-banking/