Tatra banka introduces a pilot version of the first bank chatbot
| 20.08.2019 | 4 min. read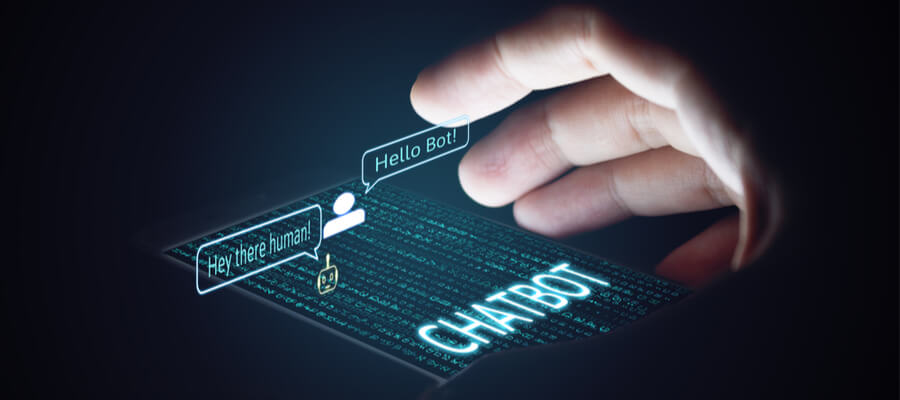 Tatra banka launches a new technology pilot – a chatbot for the users of tatrabanka.sk website.
As an innovation leader with the courage to launch new technology, Tatra banka again pushes the limits of banking.
After various technological innovations, which Tatra banka has developed over the years of its existence and has been one of the first banks to launch on the banking market, it is launching a pilot operation of a chatbot technology. This new digital service will replace the Tatra ChatTB service used not only by clients to obtain information on Tatra banka's products and services.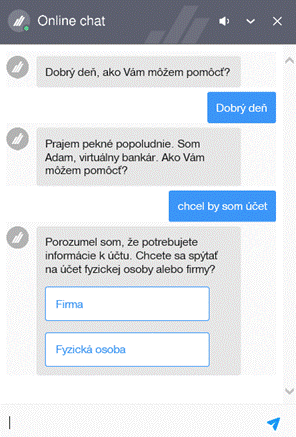 Benefits offered by chatbot AdamTB:
faster response;
constant availability;
practically unlimited response capacity.
How chatbot AdamTB works
A computer program simulating human conversation using artificial intelligence (chatbot) can, based on the understanding of the content, answer selected questions and also handle an ordinary interpersonal conversation. Understanding improves with use and the pilot operation should help Adam better understand clients' intentions.
"It will remain our priority to answer all questions about products and services, so the digital colleague Adam will initially be assisted by DIALOG Live contact center operators. They themselves will answer any questions, if necessary, compensating for the possible limits of the new technology," said Boris Fojtík, Spokesman for Tatra banka.
"We believe that the introduction of a chatbot will change the way our clients will approach new technologies. We are working on introducing our clients to an experience that will gradually become identical to human communication. We believe that we will achieve that the technology will understand the client, not the other way around. With every communication with a client, the chatbot will learn more and more about clients' needs and plans. It will better understand what they like and what they don't. As a result, we will soon be able to offer proactive client service and consistently deliver the right services at the right time," added Natália Major, Member of the Management Board of Tatra banka.
AdamTB is available in Slovak on www.tatrabanka.sk homepage 24 hours a day, 7 days a week. Constant availability, readiness and Adam's never-ending learning process definitely rank it among innovations that will change our world.
For additional information, please contact:
Boris Fojtík, Spokesman, press@tatrabanka.sk, 0903 641 846
www.tatrabanka.sk | Dialog: *1100 | Tatra banka a.s.
https://www.tatrabanka.sk/en/about-bank/press-releases/tatra-banka-introduces-pilot-version-first-bank-chatbot/