Tatra banka is the best bank in Slovakia
| 09.05.2017
Raiffeisen Group was awarded a total of 23 first prizes by a prestigious British financial magazine. In Slovakia, the magazine recognized the outstanding services of Tatra banka with the title 'Best Bank' and the investment solutions of the Tatra Asset Management with the title 'Best Asset Manager'. Tatra banka was named the most innovative bank in the CEE region and the 2nd generation of the Tatra banka mobile app won first prize in the category of the best product launch.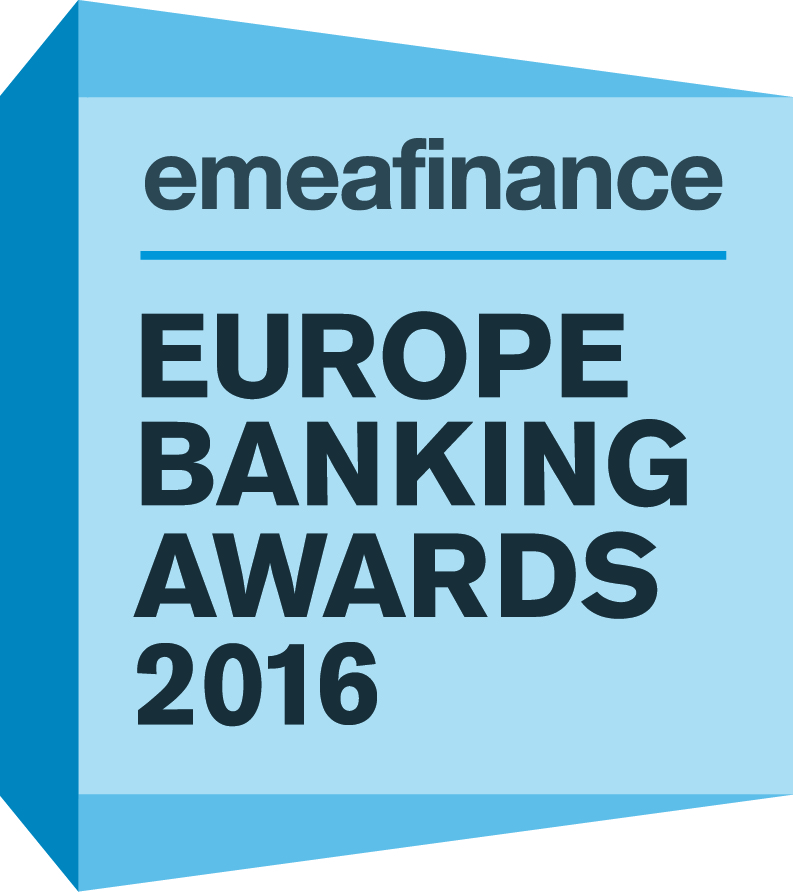 EMEA Finance, a renowned British magazine bringing news from the financial markets across Europe, the Middle East, and Africa, decorated the Raiffeisen Group with 23 Europe Banking Awards. The Raiffeisen Bank International AG Group (RBI) won the award 'Best bank in CEE & CIS' for its broad range of services for private individuals and corporate clients in the whole region. RBI was also recognized as the 'Best Bank in Austria' and 'Best bank in Austria'.

Best bank in
CEE & CIS: RBI
Austria: RBI
Bosnia and Herzegovina: Raiffeisen Bank BiH
Hungary: Raiffeisen Bank
Kosovo: Raiffeisen Bank Kosovo
Serbia: Raiffeisen banka
Slovakia: Tatra banka
Ukraine: Raiffeisen Bank Aval
Best foreign bank in
Albania: Raiffeisen Bank
Belarus: Priorbank
Romania: Raiffeisen Bank
Russia: Raiffeisen Bank
Best investment bank in
Austria: RBI
Romania: RBI/Raiffeisen Bank
Russia (best foreign investment bank): Raiffeisenbank
Serbia: Raiffeisen banka
Best private bank in
Bulgaria: Raiffeisenbank Bulgaria
Czech Republic: Raiffeisenbank
Poland: Raiffeisen Polbank
Best asset manager in
Bulgaria: Raiffeisen Asset Management Bulgaria
Slovakia: Tatra Asset Management
Most innovative bank in CEE & CIS
Best product launch in CEE & CIS
Tatra banka: 2nd generation of the Tatra banka mobile app
TOP bank in Slovakia

"With our shared enthusiasm and ceaseless efforts to drive banking forward, we have surpassed our achievements from previous years in many aspects. We recorded the highest sales of mortgage and consumer loans in 2016. We closed the largest corporate transaction in the history of Slovakia. Risk costs related to provisions for non-performing loans were at record lows. In addition, the bank received one-off income of EUR 30 million from a transaction with VISA, and as a result we posted the second best results in the history of Tatra banka. I would like to take this opportunity to emphasize that this success was achieved thanks to the performance and efficiency of both our brands – Tatra banka and Raiffeisen Bank," said Michal Liday, CEO and Chairman of the Management Board of Tatra banka.

Innovation leader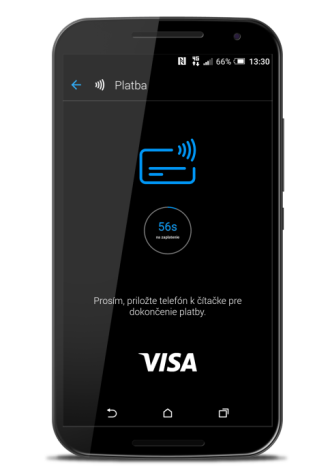 Tatra banka's brand promise is to be the leader in innovations and regularly offer clients new products that make their life easier. As a result, a new generation of payments by mobile phone, which is completely independent of mobile operators, was developed in 2016. In November, Tatra banka introduced a brand new MobilePayTB app. In addition to contactless payments with a mobile phone and online card management, the application offers clients a unique solution for safe internet purchases using a one-off card number.

The four versions of the Tatra banka app offered a number of new features, such as dashboard personalization after login, an overview of the Tatra Asset Management funds, IBAN scanner and assistant abroad, which based on an approximate location provides clients with information about ATM fees in the given country, the current exchange rate, international contact to DIALOG Live call center and other information. The attraction of this form of banking services is evidenced by a 40% increase in active users.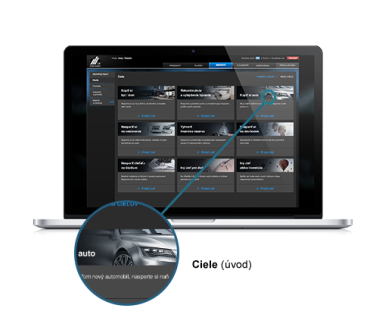 Each year, Tatra banka seeks to offer clients new and innovative features in its Internet bankingTB. In 2016, finance management tools, including Spending reportTB and Assets and Liabilities, were added to with a new feature Goals. Clients can set in Internet bankingTB short-term and long-term goals, i.e. the creation of a financial reserve, purchase of a car, or saving for a better retirement and then monitor their fulfilment.

As regards loans, the bank has substantially extended and simplified the options to increase and consolidate consumer loans at a branch, via the mobile app and Internet bankingTB. An any purpose loan drawn with a mortgage loan with even more favorable conditions was added to the portfolio. We have made discussing a new mortgage or consumer loan easier thanks to a new process provided by the DIALOG Live call center. This allows clients to benefit from the comprehensive advice of a mortgage specialist without visiting a branch. The documents required to approve a loan are delivered electronically and the drawing of the loan only requires a single branch visit to sign the agreement.

Asset management leader in Slovakia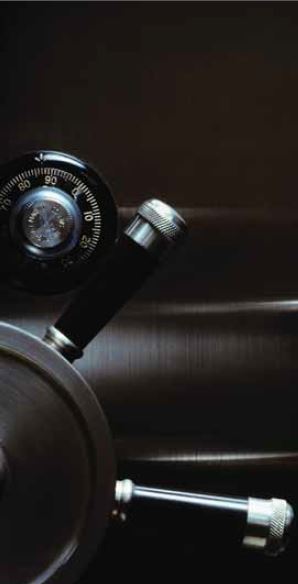 Tatra Asset Management, whose history has defined the history of the entire collective investments market, has successfully operated in Slovakia for more than 19 years. Thanks to its focus on innovative investment solutions, Tatra Asset Management has been a constant asset management leader in Slovakia since 2006. Currently, in 23 mutual funds, it manages more than 1.9 billion euros with a market share of 25.7%. It is a subsidiary of Tatra banka and part of the Raiffeisen Bank International banking group.

An innovative team constantly works on increasing the quality of the offer and making it more attractive. Tatra Asset Management develops new products that offer exceptional personal and financial comfort to clients who care about who and how manages their money. The offer is created to satisfy each type of investor and includes bond, mixed, equity and alternative solutions. The company frequently receives local and international awards for its approach to asset management and specific solutions.

The current 'Best Asset Manager' award by EMEA Finance represents a successful defense of the victory from the previous year. In 2016, TAM reaffirmed its position as the leader in the collective investments market. The product offer has been enriched with new market solutions, Balanced fondTB and DynamicBalanced fondTB. Total sales of TAM mutual funds amounted to EUR 451 million in 2016. TAM currently manages funds of 110,000 clients.
For additional information, please contact:

Zuzana Povodová
hovorkyňa
zuzana_povodova@tatrabanka.sk
02/5919 1557
www.tatrabanka.sk | Dialog: *1100 | Tatra banka a.s.
https://www.tatrabanka.sk/en/about-bank/press-releases/tatra-banka-is-best-bank-slovakia/