Tatra banka offers its clients Apple Pay
| 26.06.2019
Holders of Visa Electron private debit cards and Visa private credit cards issued by Tatra banka can now pay with Apple Pay.
Clients can comfortably and securely pay with Apple Pay using their iPhones, Apple Watches, iPads, or Macs at retail stores that accept contactless payments all over the world, as well as in mobile apps and at online shops that support this service.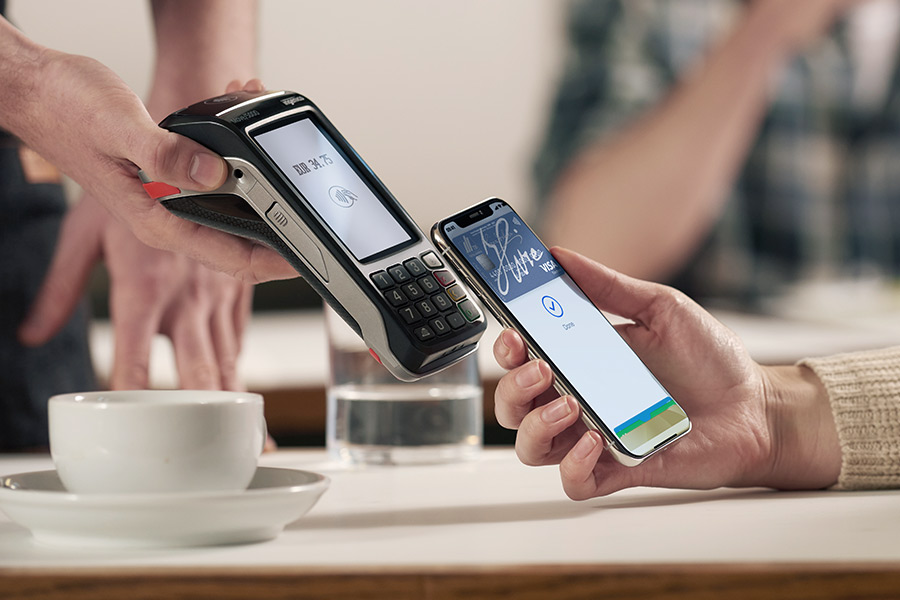 Security and privacy are key for Apple Pay. When using a credit or debit card to pay via Apple Pay, the card data is not stored in the device or on Apple servers. Instead, each device is allocated a unique Device Account Number, which is encrypted and securely stored in the device's secure element. Each payment is also verified using Face ID or Touch ID biometrics, or the device password.
Setting up the Apple Pay service is simple. Payments at retail stores are supported for iPhone SE, iPhone 6 or later, and Apple Watch. To make purchases in apps or online purchases via the Safari browser, there is no need to fill in long forms manually, or repeatedly complete delivery or billing details.
Paying with Apple Pay is thus simple, secure and comfortable for clients.
For additional information, please contact:
Boris Fojtík, spokesperson
press@tatrabanka.sk, 0903 641 846
www.tatrabanka.sk | Dialog: *1100 | Tatra banka a.s.
https://www.tatrabanka.sk/en/about-bank/press-releases/tatra-banka-offers-its-clients-apple-pay/