Tatra banka presents new mobile app design
| 22.11.2019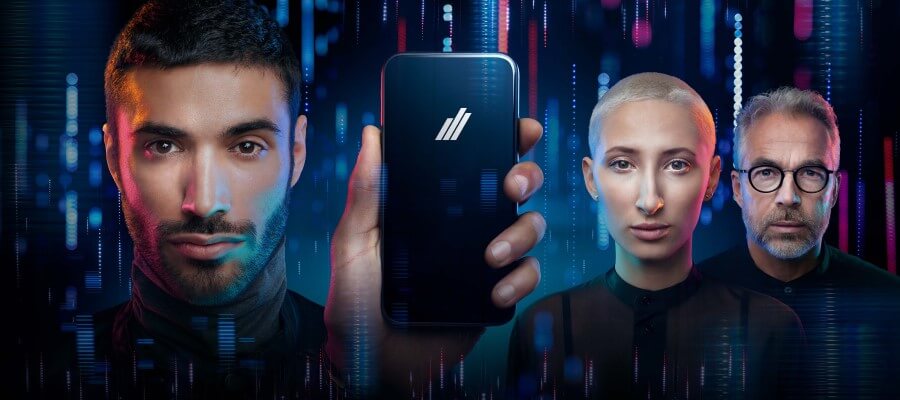 The most award-winning mobile app is celebrating its 9th birthday. On this occasion, Tatra banka has offered its clients a new intuitive app design and a number of new features. The new version 3.0 is available for iOS and Android operating systems.
The Tatra banka mobile app is regularly used by more than 390 000 clients every month. Most frequently used functionalities include, for example, payments from accounts, overview of transactions and ATM withdrawal with a mobile phone. Therefore, one of the main changes is a change of the main menu. In the new version the menu is displayed in the bottom bar along with the most frequently used functions.
Other changes in the app:
Upgraded design of the entire app
Online chat with the virtual banker AdamTB
Simplified home screen settings
Option to set up to 5 current accounts on the home screen
Option to create a payee automatically after a payment
Simple option to share IBAN
A few more minor changes to improve user experience
The minimum required operating system version for the new version of Tatra banka 3.0 app has been increased:
Android from version 5.0 (up to now 4.4)
iOS from version 10 (up to now 9)
"The new version 3.0 of the Tatra banka app is starting a new era of our mobile banking. The proposed changes came from a number of sources, the most significant being the opinions and suggestions of our clients. A major change, which I would like to mention, is an online chat with our virtual banker AdamTB. We are the first bank in Slovakia to offer this service in the app. Our clients can look forward to other interesting changes soon," said Lukáš Mochňák, Head of the Mobile Application Development Department.
Experience the beauty of the digital world with the latest Tatra banka app version 3.0 too.
www.tatrabanka.sk | Dialog: *1100 | Tatra banka a.s.
https://www.tatrabanka.sk/en/about-bank/press-releases/tatra-banka-presents-new-mobile-app-design/