Tatra banka recognised as having the best mobile banking and website design worldwide
| 07.11.2013
The expert jury of Global Finance magazine presented Tatra banka with three prominent awards during a gala evening in New York on Tuesday: Best Internet Bank in CEE, Best in Mobile Banking and Best Web Site Design worldwide.
The competition involved 250 banks from around the world, with nominations being judged by Infosys experts. The winners were then selected by the Global Finance jury.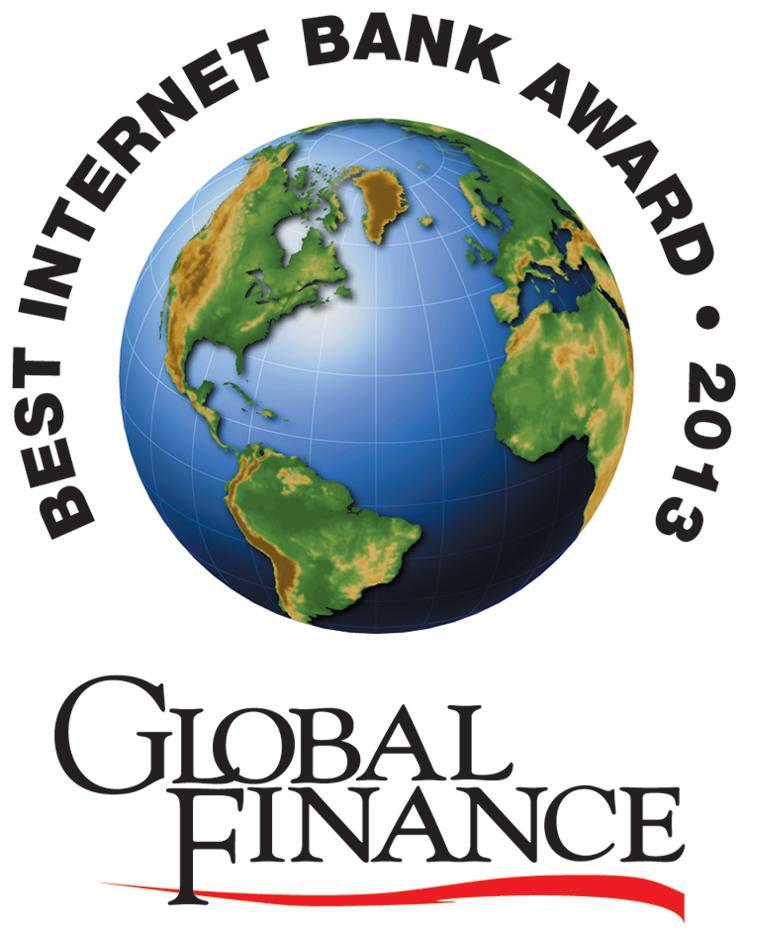 "We are constantly striving to find new solutions to make everyday banking more convenient and enjoyable for our clients. The online environment is one of the areas on which we put great emphasis. The awards are a confirmation for us that we are heading in the right direction. We are pleased that our clients use solutions that are also recognized internationally," said Igor Vida, CEO and Chairman of the Management Board of Tatra banka.
The winners were selected based on strength for strategy for attracting and servicing online customers, success in getting clients to use web offerings, growth of online customer base, breadth of products offered, evidence of tangible benefits gained from Internet initiatives, and web site design and functionality.
Best Internet Bank in Central and Eastern Europe
Tatra banka won the award for Best Consumer Internet Bank in Central and Eastern Europe. This award is an addition to the eleven previously collected Best Internet Bank in Slovakia awards.
Bank with the best mobile banking worldwide
Tatra banka also won the Best in Mobile Banking worldwide (in the Best Consumer Internet Banks category). The application introduced for the Bank's clients in 2010 was the first native Internet Banking application created in Slovakia. The Tatra banka application is available for iOS, Android and BlackBerry 10 operating systems.
Bank with the best website design worldwide
Tatra banka won its third Best Website Design worldwide award (in the Best Consumer Internet Banks category). The current design is the result of the 2012 website redesign, the aim of which was to create a website with the structure, information content and overall design that would serve as the first point of contact with the Bank.

More information about the awards can be found in the December issue of the Global Finance magazine.
More information about Tatra banka's Internet Banking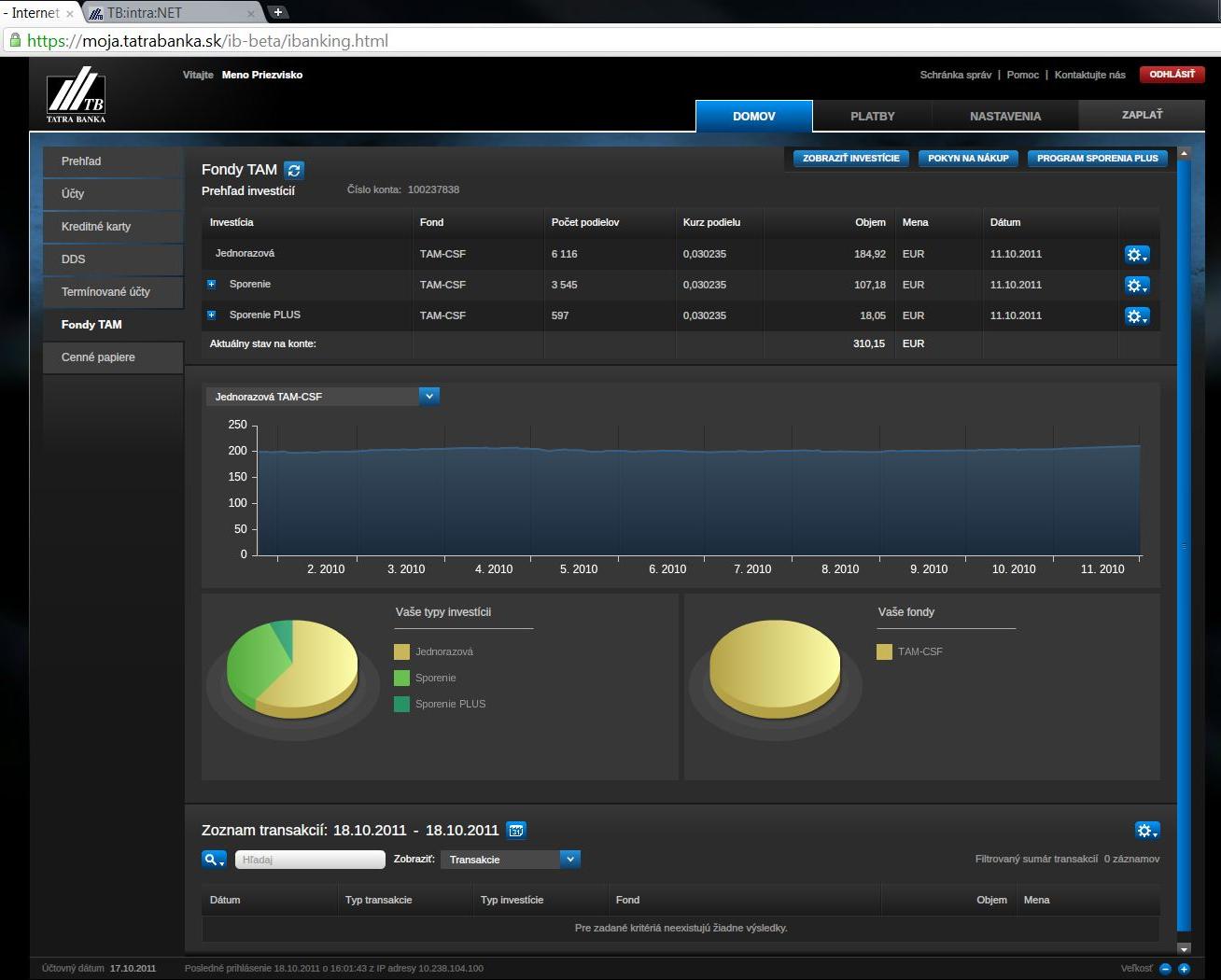 Tatra banka launched its Internet Banking as the first in Slovakia in 1998. At that time, it facilitated password change and the online viewing of account balance and movements. The current third generation of Internet Banking offers clients a wide range of services, clear graphic display, and unlimited access to funds.
Innovative features include the filtering of transactions, quick search, the creation and management of domestic payment templates, Quick Payment function, export options to pdf and csv formats, display of balance and product development in graphs (supplementary pension insurance, Tatra Asset Management funds, account balance development), statements for accounting books, etc.
More information about Tatra banka's mobile banking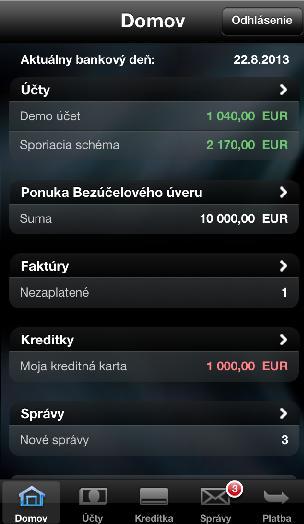 Internet BankingTB via smartphone is used by tens of thousands of Tatra banka clients, with a very dynamic further growth in their number. Almost three-quarters of users are men (72%), with more than 70% of users from district towns, and more than one-third from Bratislava. Despite the initial dominant position of iOS among smartphones, the majority of current Internet BankingTB users have smartphones with the Android operating system. The Tatra banka application for iOS has long been among the best applications in the Free/Finance category.
Besides the Tatra banka application for Internet BankingTB, Tatra banka clients can also use the following applications:

Mobile Payments (for contactless payment by mobile phone),
ReaderTB (authorisation and authentication tool for working with electronic banking),
Tatra banka VIAMO (for easier money transfers).
ArtConsultingTB (catalogue of artworks for private banking clients)
More about Tatra banka's website design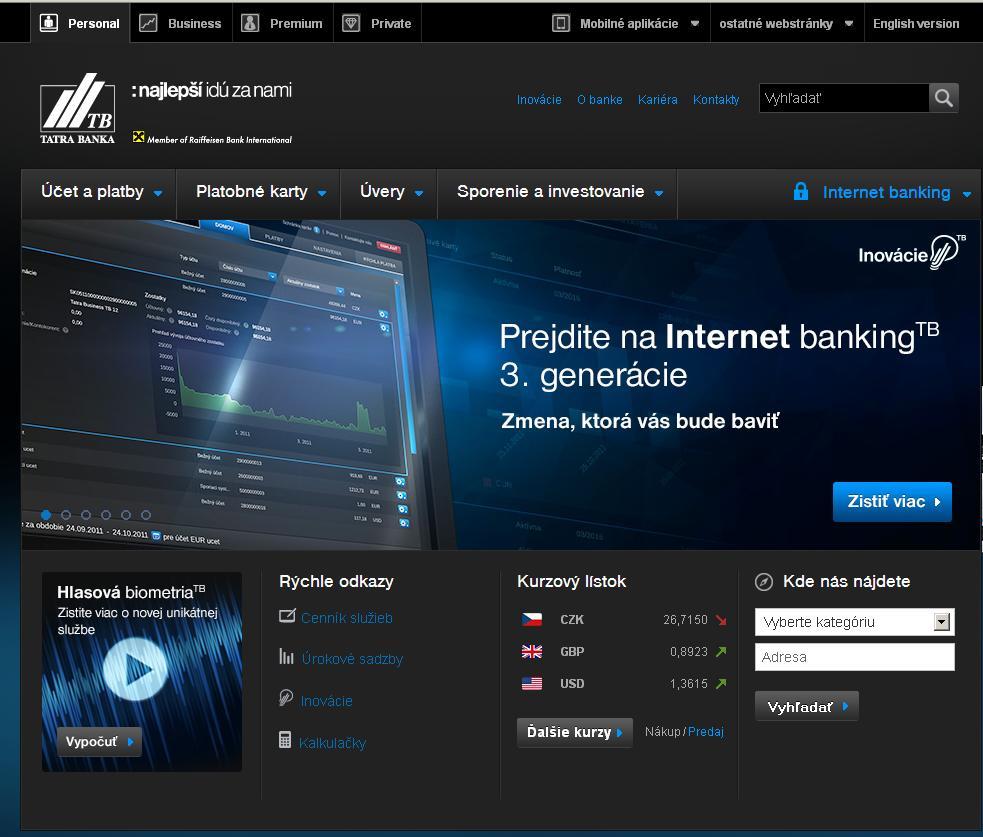 The website redesign has brought faster and more intuitive navigation, with products available at a click. Added features of the website include interactive tools such as calculators, product guides and transparent comparison.
Clients prefer to contact the Bank using the Tatra ChatTB window, or by online call which can be made directly from the Bank's website.
Contact for additional information:

Marína Masárová
Spokesperson
marina_masarova@tatrabanka.sk
02/5919 1593
Zuzana Povodová
Media Relations Manager
zuzana_povodova@tatrabanka.sk
02/5919 1557
www.tatrabanka.sk | Dialog: *1100 | Tatra banka a.s.
https://www.tatrabanka.sk/en/about-bank/press-releases/tatra-banka-recognised-as-having-best-mobile-banking-website-design-worldwide/