We have become a proud partner of the Slovak National Gallery
| 18.01.2017
At the beginning of the year, Tatra banka became the general partner of the Slovak National Gallery, reinforcing its position as a long-term patron of the arts.

The cooperation will be aimed at the support of various activities of the Slovak National Gallery and will enable the gallery to continue the tradition of a free entry. Entry to exhibitions in Bratislava will be free for all visitors also in 2017.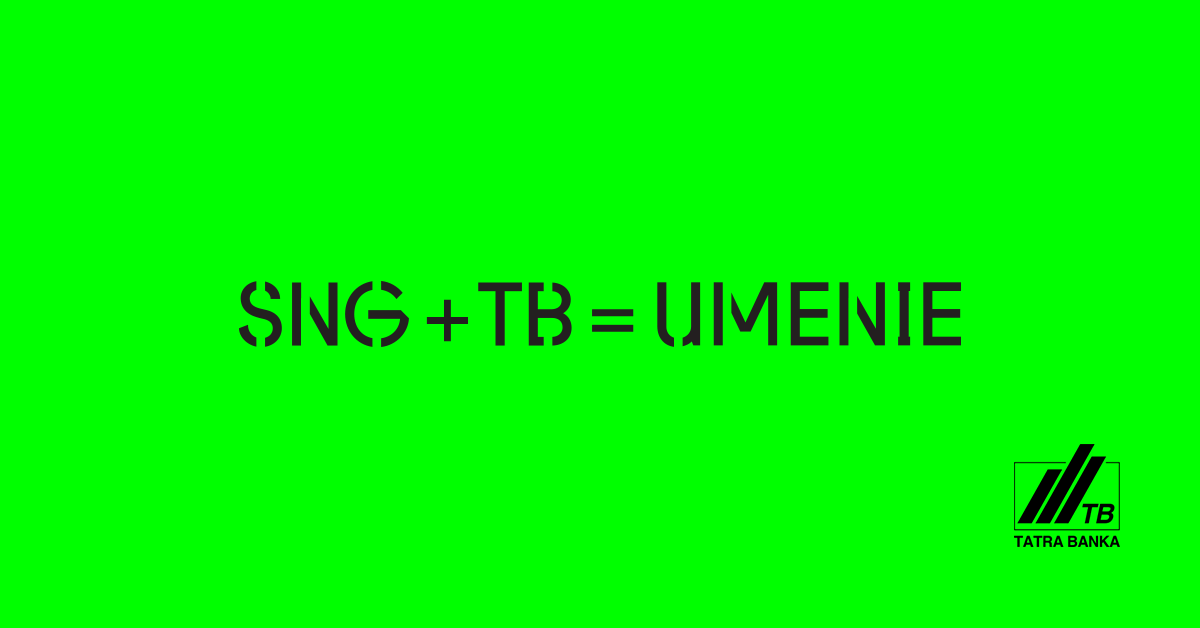 "We believe that only clever and educated people can cultivate our society and as a company wish to be a respectable part of such society. It is thus an honor for us to support artistic institutions such as the Slovak National Gallery, which not only preserve and present these values, but also provide artistic education. We believe that our support will contribute to the development of cultural, social and educational activities and in particular to a growing satisfaction of visitors," said Michal Liday, Chairman of the Management Board and CEO, Tatra banka, about the new cooperation.

Bank that loves the arts

For more than two decades, Tatra banka's sponsorship partnerships have focused on promoting the arts.
Our strongest and greatest partnership in this area, lasting for 10 years, is the partnership with the Slovak National Theater.
For over thirteen years, the Tatra banka Foundation has provided philanthropic grant programs and cooperation partnerships.
Until now, we have had the honor to support through philanthropic activities almost 400 projects of individuals, civic associations and departments of universities in artistic field through grant programs and cooperation.
During the 21 years of the Tatra banka Foundation Art Awards, they have been awarded to 134 well-known and new artists and have given the opportunity to 7 young fashion designers to design a dress custom-made for the presenter at the ceremony.
Tatra banka also links the strategic theme of arts support to its products, namely in the limited edition credit cards. So far, the limited edition credit cards have been devoted to 12 selected laureates of the Tatra banka Foundation Art Awards.
Contact:

Zuzana Povodová
hovorkyňa
zuzana_povodova@tatrabanka.sk
02/5919 1557
www.tatrabanka.sk | Dialog: *1100 | Tatra banka a.s.
https://www.tatrabanka.sk/en/about-bank/press-releases/we-have-become-proud-partner-slovak-national-gallery/