We know the winner of hackathlon: Who will help the chatbot from Tatra banka speak?
| 26.11.2018
Tatra banka announced a hackathon as part of the Fin.techsummit event held in Bratislava. Slovak IT specialists had a chance to design a user-friendly interface of a web-based application that will serve the bank's employees to teach and improve the chatbot. The MAGIC team from Košice became the winner of the event.
Tatra banka as the most innovative bank in Slovakia, is launching the chatbot project aimed at simplifying and speeding-up the client's communication with the bank when obtaining basic banking information. The purpose of hackathon was to design creative and feasible solutions that will in a playful form motivate the bank's staff to willingly help teach the chatbot to speak, improve his responses and answers.
"I am proud that through the cooperation with fintechs and innovation enthusiasts Tatra banka promotes the development of Slovakia and confirms that also here ideas and projects can be developed that will serve as an inspiration abroad. Our country can be an attractive and sought-after partner both in the Central and Eastern European Region and in a much wider international space. Solutions that these young people managed to design within 24 hours were both creative and very useful. The energy that I experienced among young people participating in the event was a very pleasant surprise for me. We definitely want to continue with this kind of activities in the future. I congratulate the winning team and look forward to our joint cooperation," said Martin Kubík, Member of the Management Board of Tatra banka.
All assessed areas were best addressed by the solution by the MAGIC team from Košice represented at the hackathon by Miroslav Košík. The presented solution is creative, visually attractive and has the strongest gamification and motivation elements for employees.
"It was our first hackathon focused on designing a UX and UI application using a gamification model. So instead of focusing on implementation specifics, we primarily focused on the coverage of the user's life cycle in a web-based application and the gamification functionality design around it. We are happy that our user-oriented approach has paid off," said Miroslav Košík from the MAGIC team.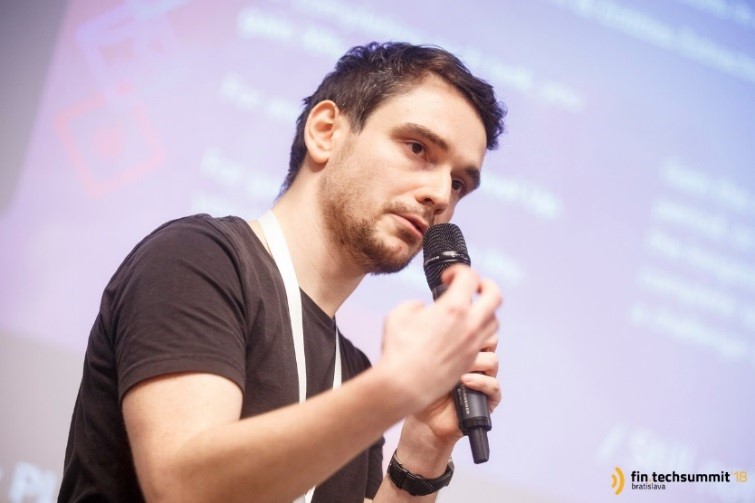 The representative of the winning MAGIC team, Miroslav Košík
The winner received a reward of €5,000 and an opportunity to continue cooperation with Tatra banka on further development of this project.
The presented solution was assessed by the expert jury comprised of the following members:
Martin Kubík – CIO, Tatra banka, a. s
Šimon Šicko – Co-founder and CEO, PIXEL FEDERATION, s.r.o.
Ľubomír Karlík – AI Transformation Team, Raiffeisen Bank International AG
Vladimír Baláž – IT Project Manager, Tatra banka, a. s
Michal Blažej – Co-founder and Partner, Lighting Beetle s.r.o
The solutions were evaluated in four areas based on the following criteria:
Business logic and idea: the idea was evaluated, its originality as well as logical incorporation of the idea into the application. Criterion weight: 30 %
Design (UI/UX): usability of the application for the end user and the simplicity of idea execution were evaluated. Criterion weight: 30 %
Gamification: the technique of an increasing interest in application use through game principles was evaluated. Criterion weight: 20 %
Feasibility: time for execution that should be about 3 months was evaluated. Criterion weight: 20 %
Media contact:
Zuzana Žiaranová, spokesperson
zuzana_ziaranova@tatrabanka.sk, 02/5919 1557, 0903 641 846
www.tatrabanka.sk | Dialog: *1100 | Tatra banka a.s.
https://www.tatrabanka.sk/en/about-bank/press-releases/we-know-winner-hackathlon-who-will-help-chatbot-from-tatra-banka-speak/