MasterCard Business
With the corporate MasterCard debit card you will get access to the money in your business account 24/7.
Paying in stores at home and abroad

Simple online payments

Cash withdrawals, even with your mobile phone

Quick contactless payments
Benefits of MasterCard Business debit card
Connect your money with a reliable partner. The Corporate MasterCard debit card respects your business needs and enables you to manage your funds anywhere in the world, in any circumstances, 24/7.
The MasterCard can be used for many purposes:
purchases in shops
online purchases
purchases in self-service terminals
cash withdrawals
credit top-ups
Details of MasterCard Business debit card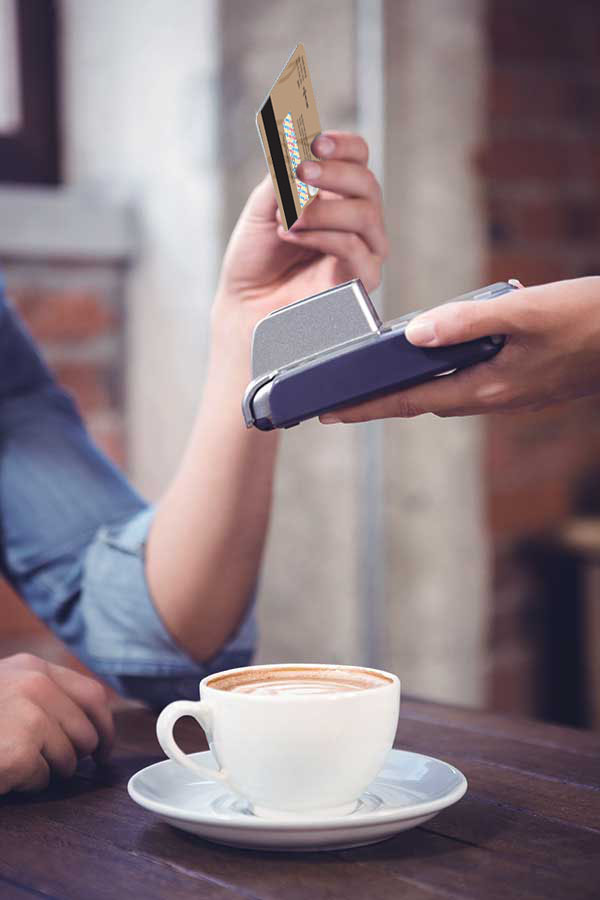 Are you searching for a basic card for your business account that will help you manage your money? You can rely on the corporate MasterCard debit card.
Basic information about the corporate MasterCard debit card:
embossed debit card
MasterCard is issued for current accounts with the Tatra BusinessTB service package in the Euro currency
maximum daily limit 300 – 2,000 EUR
maximum limit for cash withdrawals equals the maximum daily limit
annual card fee 36 EUR
Find out if you can get a credit card completely free of charge. Leave your phone number and we will contact you.
www.tatrabanka.sk | Dialog: *1100 | Tatra banka a.s.
https://www.tatrabanka.sk/en/business/payment-cards/mastercard-business/