MobilePayTB
Paying as simple as it gets – in style, with your smartphone. With the MobilePayTB app you have all your cards in one place.

Pay contactless with your Android smartphone

Pay securely using a one-time card number

Manage your limits and the permitted continents to which you can pay according to your own needs

Quickly and simply block the card, if necessary
Benefits of MobilePayTB
Do you have Android?
Try the new generation of payments via your mobile phone. You will no longer want to grab your wallet.
The app is available to clients of all mobile operators who own a smartphone with Android OS version 4.0. and later.
With the MobilePayTB app you:
have all your cards in one place – debit and credit, both private and business,
keep constant track of all transactions,

have online card management always at hand.
Activation of mobile payments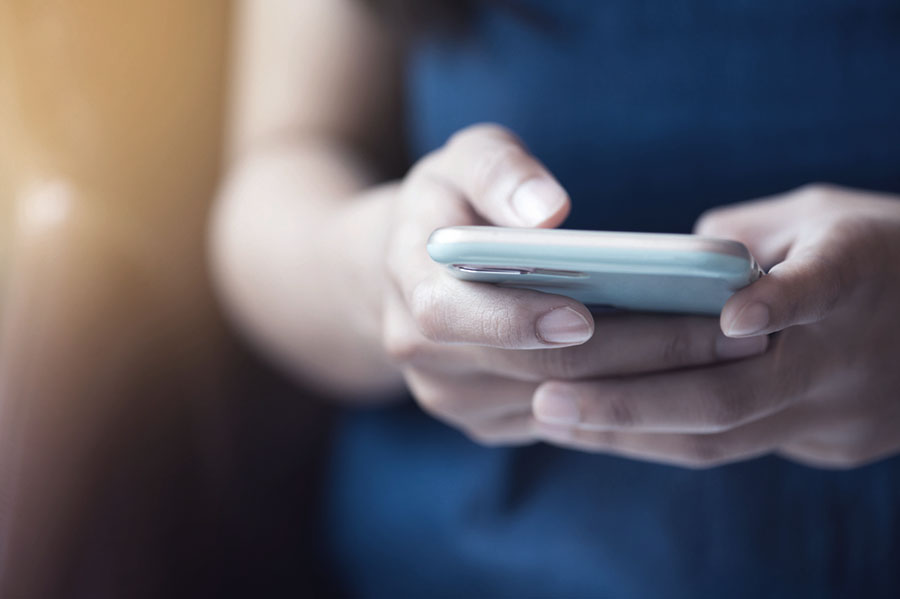 Do you hold at least one payment card issued by Tatra banka?
Then you can activate the MobilePayTB app right now.
The activation requires:
to have active Internet BankingTB (it is important to know the PID and the password for Internet BankingTB),
the Card and ReaderTB tool or the ČítačkaTB app,
active internet access via Wi-Fi or data services provided by a mobile operator.
Mobile payments
Do you want to know if you have the right smartphone to activate the app? We will help you find out.
You can make contactless mobile payments:
if you have an

NFC

-enabled smartphone with Android 4.4+ OS,
anywhere where contactless cards are accepted,
also without internet access.
Do you hold additional cards with which you want to make contactless mobile payments via MobilePayTB? Don't forget to activate the services separately for each card.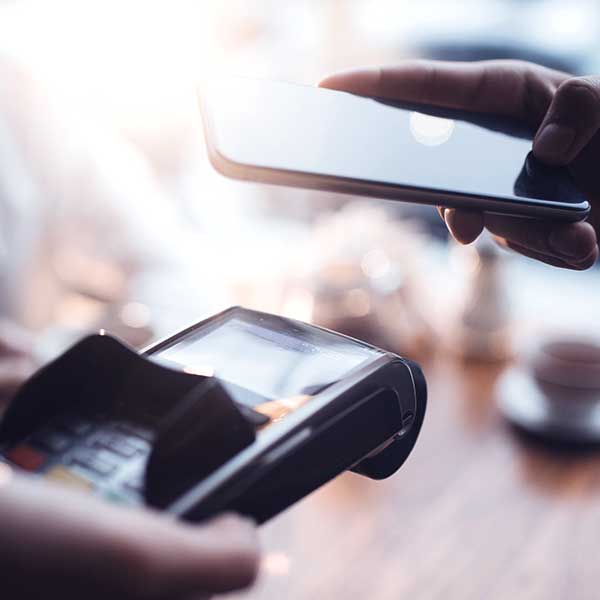 OUR TIP:
Set up the default card for fast payments up to €20 without running the app. You only need a backlit phone screen.
Online payments
MobilePayTB can be used as a secure tool for online payments:

How do you do it?
1. Check that you have active internet access on your mobile phone.
2. Choose from the list of cards the one you want to use to pay.
3. Click on the "Online payment" button.
4. After confirming with the PIN code, the app displays one-time card details to use for the payment at the store.
OUR TIP:
If you are shopping directly from your phone, the details can be simply copied. If you are shopping from another device, enter the card details in the store's form. Card details are also available as a notification in the phone's top bar.
IMPORTANT:
One-time card details can only be used for a single transaction (one purchase).
Cards in the app
Manage your cards quickly and simply directly in your phone.
In the app you will find all important information on your card:
you see what type of card you hold,
when the card expires,
amount of limits,
if you have chosen travel insurance and what type.
You can also view additional details for each card, where you will find detailed information on:
Transactions
All transactions made via the card (by the card as such and by smartphone).All transactions made via the card (by the card as such and by smartphone).
Card settings
Allows you to change card settings – daily limits, permitted continents and payment method.
Change of card name
Choose your own card name (the change will also be transferred to Internet BankingTB and the Tatra banka mobile app).
Card blocking
If necessary, your card can be instantly blocked. You can call our DIALOG Live contact center or ask at any branch to unblock your card.
Frequently Asked Questions
www.tatrabanka.sk | Dialog: *1100 | Tatra banka a.s.
https://www.tatrabanka.sk/en/personal/account-payments/mobile-applications/mobilepay/