Overdraft with guarantee SIH / NDF II - Anti-corona
Funding with the Anti-Corona Guarantee will help you mitigate the effects of the restrictions caused by COVID-19.
You can apply for a loan at a bank branch or through your Relationship Manager.
Details
Secured by a guarantee from Slovak Investment Holding
Overdraft
Maximum loan amount 1 180 000 EUR
Loan maturity 12 months, with extensions of a maximum of 48 months
The purpose of the loan is to finance working capital (establishment/strengthening/expansion of a new or existing business activity, support for a small or medium-sized entrepreneur with limited access to capital)
Benefits
No warranty fee
Preferential interest rate
Reduction of the requirement to secure a loan
Who can apply for a loan with a guarantee of Anti-corona
the client is a Slovak entity, entrepreneur or self-employed person,
small and medium enterprises up to 250 employees, with an annual turnover of max. 50 million EUR or assets of max. 43 million EUR.
Basic conditions for obtaining a loan
the company is not a firm in difficulty, it is not the subject of collective insolvency proceedings,
the client is registered in the register of public sector partners, if the RPVS Act applies to him.
Documents required to assess the application
Financial statements and tax return for the previous two completed accounting periods together with a confirmation of filing a tax return for completed accounting periods, if they are not published in the register of financial statements (source: registeruz.sk),
Confirmation of filing a tax return for completed accounting periods,
Completed questionnaire of Tatra banka with additional information to the loan application,
Completed questionnaire to test a company in difficulty.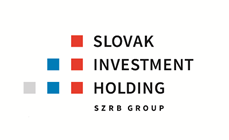 "Funding shall be provided within the framework of the benefits of support from the operational program co-financed by the European Structural and Investment Funds."
"Loans are secured by a guarantee under the financial instrument SIH Anti-Corona Guarantee".
www.tatrabanka.sk | Dialog: *1100 | Tatra banka a.s.
https://www.tatrabanka.sk/en/firms-corporations/anticorona-sih/