ČítačkaTB
Download the ČítačkaTB mobile application and leave the classic reader at home.

Authorization directly with your mobile phone

Also optimized for a desktop with Windows 10 OS

Payment confirmation by QR code

High security
Basic information
You no longer have to carry a standard card and reader with you. You only need your mobile phone. Download the ČítačkaTB app and enter payments simply and fast.
ČítačkaTB generates codes for login and payment confirmation in Internet BankingTB on your PC and also activates Tatra banka's mobile apps.

It also supports additional payment authorization functionality via Internet BankingTB by scanning the QR code in the ČítačkaTB app, without the need to enter the account number and amount. Just check the payment details and confirm the payment by a generated code.
ČítačkaTB activation
via Internet BankingTB
by phone via DIALOG Live
at any Tatra banka branch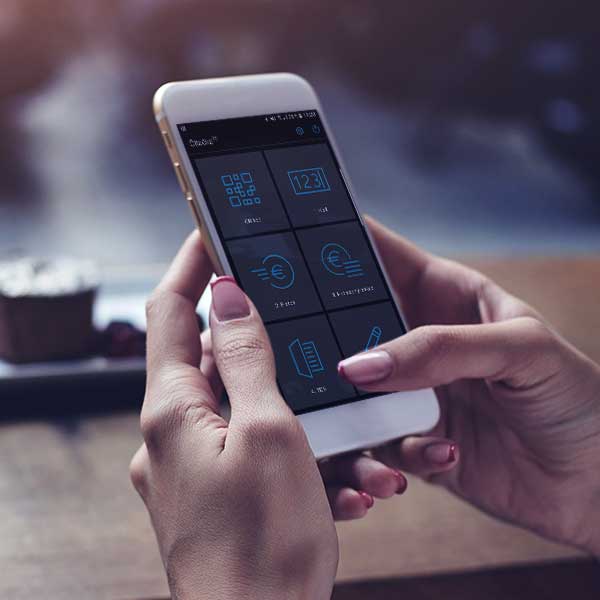 Tip for you
ČítačkaTB is an application which is able to work offline - you do not need to use the internet, voice or data services after downloading the application. Internet connection is needed only for downloading the application from the store.
Supported versions of operating systems
iOS version 4.0 and later
Android version 2.1 and later
BlackBerry OS as ČítačkaTB classic and BlackBerry 10 as ČítačkaTB
Windows Phone version 7.1 and later and Windows 10
when using the app in standard mobile phones, you must download and install the files ČítačkaTB[.jad] and ČítačkaTB[.jar]
Frequently asked questions
Download the app and start to use its benefits today:
www.tatrabanka.sk | Dialog: *1100 | Tatra banka a.s.
https://www.tatrabanka.sk/en/personal/account-payments/mobile-applications/citacka/