Self employed accountTB
You can now get a new Self employed accountTB for entrepreneurs and freelancers free of charge.

Access to account via Tatra banka mobile application

1 debit card Visa Electron

Free credit card for the first 6 months

Unlimited withdrawals from ATMs by mobile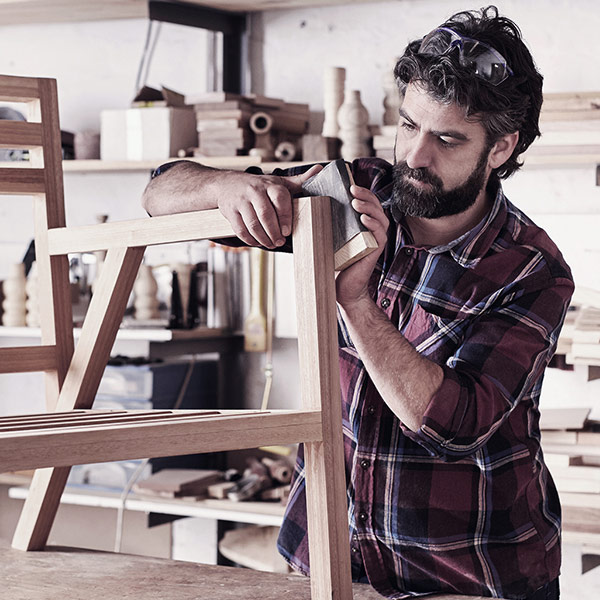 Benefits of self employed account
Thanks to Self employed accountTB you can:
get a simple and quick overview of balances and movements
unlimited free withdrawal from Tatra banka ATMs by mobile through the Tatra banka mobile application
deposit to your account free of charge through the Tatra banka ATM network
have a free account
get the benefits of the Visa Benefit program
Within the package of services for Self employed accountTB you will get:
account maintenance in EUR,
payments via Internet bankingTB in CZK for clients of Raiffeisenbank Czech Republic,
20

automated transactions

,
Visa Electron debit card,
2 cash withdrawals from the Tatra banka ATMs in the Slovak Republic and the ATMs of Raiffeisen Bank International AG,
unlimited number of account statements sent by e-mail at chosen intervals,
unlimited number of withdrawals from Tatra banka ATMs by mobile,
unlimited amount of email and push notifications of transactions executed on your account,
issue of one new company credit card for the first 6 months without charge,
an option to conclude favorable travel insurance for worldwide travels.
Account cost
The monthly fee for maintaining a Self employed accountTB is 0 EUR*.
*For the first 12 months you have free management without conditions, then you only need a credit transfer of at least EUR 500 per month, otherwise monthly fee is 7 EUR.
Of course, if you are interested, you can choose a package of business account services according to your own ideas and needs.
How to get your new account
You can easily obtain a Self employed accountTB at any Tatra banka branch.
All you have to do is submit:
valid identification document of persons present who are authorized to act on behalf of the company,
other documents according to the legal form in which you do business.
Necessary documents by legal form
All documents required by the Bank must be submitted as an original or notarized copy. If the document is in a language other than Slovak/English, an official translation of the document must also be submitted.
--- WJdocId-37166 ---
A document submitted to a bank by a natural person doing business on the basis of a trade license with permanent residence in the territory of the Slovak Republic is a document proving its business activity. It must be usable for legal purposes. One document of the following shall be sufficient:
Trade licence certificate - a document issued at the beginning of a trade (for trades until June 2010, a document - trade license) was issued,
Extract from the Trade Register from the non-public part (must not be older than 6 weeks),
Copy of the declaration of trade with marked delivery to the trade licensing office.
--- WJdocId-37167 ---
Documents submitted to the bank by a natural person who performs business activities on basis of other than a trade licence – so called freelancer are documents for proving their business activities, and that:
LAWYER – lawyer's card or decision on inclusion in the list of lawyers of the Slovak Bar Association
AUDITOR – auditor's certificate issued by the Slovak Chamber of Auditors
AUTHORISED ARCHITECT – authorisation certificate issued by the Slovak Chamber of Architects
TAX ADVISOR – certificate for tax advisory services issued by the Slovak Chamber of Tax Advisors
EXECUTOR – executor's card or appointment as executor by the Slovak Chamber of Executors
PHARMACIST – licence for independent health-related practice issued by the Slovak Chamber of Pharmacists
FINANCIAL INTERMEDIATOR (financial agent, independent financial agent, bound financial agent, subordinated financial agent, financial advisor) – certificate of entry in the register of the National Bank of Slovakia
DOCTOR – licence for independent health-related practice issued by the Slovak Medical Chamber
TRANSLATOR/INTERPRETER – document of appointment as translator/interpreter or translator's/interpreter's card issued by the Ministry of Justice
SELF-EMPLOYED FARMER – certificate of entry in the registration of the respective municipal/local office
NOTARY – notary's card or appointment as notary by the Chamber of Notaries of the SR
JOURNALIST – journalist's card and also confirmation of the assignment of a Tax ID Number
APPRAISER – document of appointment as appraiser or appraiser's card issued by the Ministry of Justice
VETERINARIAN – certificate for private veterinary practice issued by the Chamber of Veterinarians of the SR
For other legal forms contact DIALOG Live.
In addition to the above documents, the Bank has the right to request additional documents.
Business account transfer
Transfer your account and enjoy the unlimited.
Transferring your account to Tatra banka will be quick and easy
We'll arrange everything for you
One visit to any Tatra banka branch is sufficient
Leave us your phone number and we will call you back.
Choose your service package
www.tatrabanka.sk | Dialog: *1100 | Tatra banka a.s.
https://www.tatrabanka.sk/en/business/accounts-payments/self-employed-account/