Business bankingTB service
Mobile application Business bankingTB
With the Business bankingTB mobile application, you will solve the requirements of corporate banking faster and more efficiently directly via your mobile phone.
The application provides the same functions that are available when using the Business bankingTB service via a web browser.
The mobile application can be used by all clients who have the Business bankingTB electronic banking service activated.
SMS for the mobile app download
Enter your phone number and we will send you an SMS with a link to download the application.
The Business bankingTB application is available in the App store and Google Play: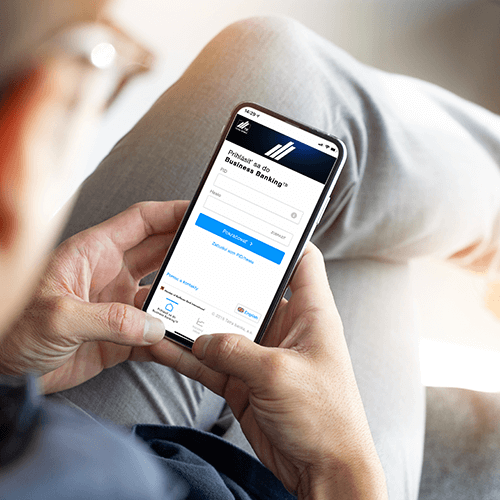 Main Business bankingTB benefits
well-arranged display of balances with a possibility of displaying a summary for the accounts selected by the user
intelligent form with automatic identification of the payment type (SEPA, SEPA instant, foreign, express)
placing limitless standing orders and SEPA direct debit mandates/ unacceptable recipients
overview and management of all company debit and credit cards including card details and card movements
overview of company products – loans, bank guarantees, letters of credit, factoring
possibility of placing and signing requests without the need to visit bank branches
digital signing of documents in the application
possibility of setting notifications on various events in the application
mobile app with full scope of functionalities
comparison of Business bankingTB, MultiCash and Internet banking functionalities
Details
Supported browsers:
Business bankingTB is supported in these browsers:
Edge – version 83 and higher
Mozilla/Firefox – version 76 and higher
Safari – version 13.1 and higher
Chrome – version 83 and higher
Opera – version 69 and higher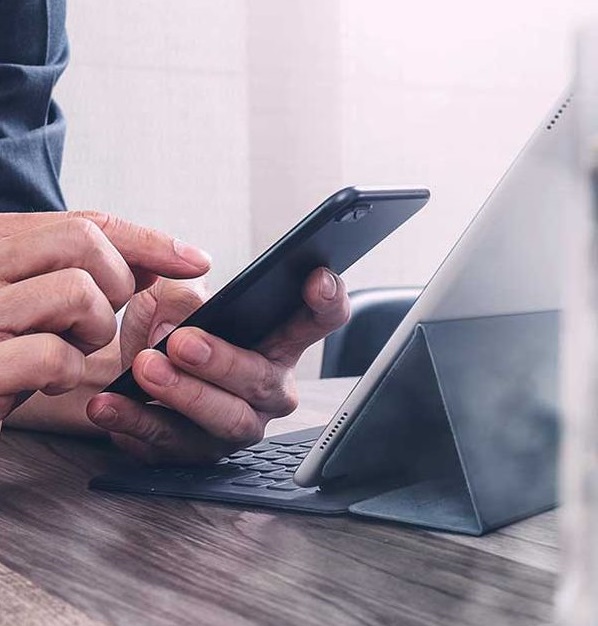 HelpDesk
02/5919 7474
Funcionalities:
Accounts
well-arranged display of various types of balances with a possibility of displaying a summary for the accounts selected by the user
possibility of naming the accounts and marking the favorite ones
displaying the authorized persons with the possibility to cancel them
graphic display of cleared balance retrospectively for the last 12 months
under one client a user can work with accounts and cards of several companies through a power of attorney
Cards
overview of all company debit and credit cards including card details
overview of card movements and its details
online card management (un-/blocking, change of continents and limits) free of charge
possibility of naming the cards
export of card overview and card movements from the application in different formats and languages
Requests
possibility of placing and signing requests without the need to visit bank branches
possibility of mass signing of requests comfortably via qr code
well-arranged display of requests according to status
Types of applications
Payments/movements
possibility of placing payments manually or importing the payments from the accounting system with the option of using pre-defined templates
intelligent form with automatic identification of the payment type (SEPA, SEPA instant payment, foreign payment, express payment)
display of complete history of the particular batch of payments/payments with an overview of persons authorized to sign the batch of payments/payment
well-arranged display of batches of payments /payments according to status
possibility of mass signing of payment orders comfortably via QR code
visually distinguished non-executed payments/batches of payments with displayed reason for non-execution
summary of debits and credits for the accounts/period selected by the user
possibility to export movements/batches of payments/payments from the application in different formats and languages
management of beneficiaries and payment templates with the option of sharing them among users
Standing orders and SEPA Dircet debits
possibility of placing, editing and cancelling of standing orders and sepa direct debit mandates/ unacceptable recipients
overview of placed standing orders and sepa direct debits created through different bank channels – e.g. internet bankingtb
intelligent form for sepa direct debits with automatic adjustment based on account access level of selected account
standing orders are limitless
Products
overview of loans, bank guarantees, letters of credit, factoring with option to place a product request
depending on loan type the possibility to view history of repayments and repayment schedule
overview of financed invoices for factoring products
possibility of naming products
option to export:

list of products
history of repayments
repayment schedule
list of invoices
Documents
digital signing of documents in the application
possibility to view signed documents
interactive guide that leads the user through the signing process
overview of signers
option to download the documents directly from the application
Administration
management of users, signing rules and its limits
block or delete the user
restrict login options to specific IP addresses
Other benefits
possibility of working under several legal entities on one login
overview of products for multiple companies on the basis of an extended mandate for holding and connected companies
easy login using pin code
session lock with the ability to continue work
setting, changing or renewing the password without the need to visit bank branches
flexibility in setting of various profiles for users
possibility of setting notifications on various events in the application
interactive application guide
www.tatrabanka.sk | Dialog: *1100 | Tatra banka a.s.
https://www.tatrabanka.sk/en/business/accounts-payments/business-banking/