Visa Gold Business
Do you look for an ideal corporate credit card that will fulfill the demanding needs of your business and never limit you? Then you have found it. Visa Gold Business is a prestigious partner for your business.

Effective management of funds

100% overview of corporate income and expenses

A flexible loan and an all-purpose payment tool in one

Free entry to premium airport lounges
Benefits
Obtain above-standard benefits with your corporate payment card and enjoy premium services all over the world. They will be useful for your business activity: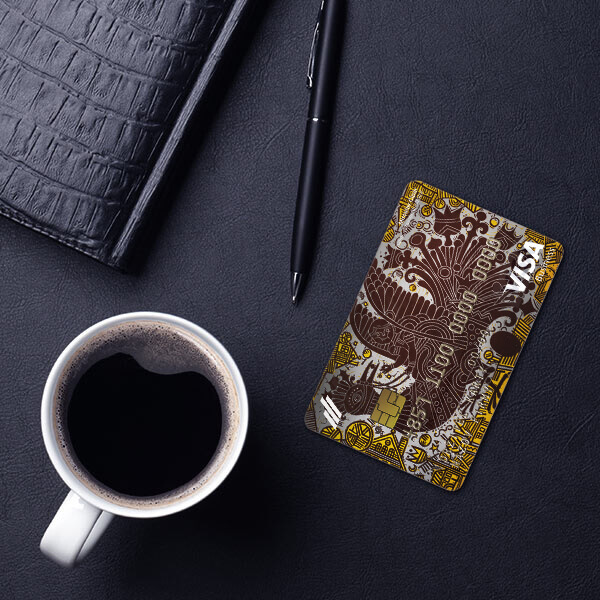 Saving on fees and interests reduces your expenses. Save on the fees for movements on your business account and fully use interest free drawing of funds for the period of up to 51 days.
A partner for business trips that is available for you at any time and any place. Simply use the card to book air tickets, hotel room or car in a rental. It is accepted in more than 200 countries worldwide.
Use airport lounges free of charge for your maximum comfort on business trips. Make waiting for your flight more comfortable with free use of the exclusive Jet Lounge and Sky Lounge at the Vienna airport thanks to your gold business credit card.
E-statement represents a fast way of statement delivery to an e-mail address. Enjoy free sending of statements in the PDF format for printing or archiving or in the CSV format for importing in the accounting system.
Easy payment order saves your time. Because you can also settle invoices for goods and services from your suppliers directly by your credit card. Or you prefer transferring of the funds to your business account? It is also possible. Fast, simple, and comfortable.
Flexible repayments. You decide how much of the borrowed amount, in addition to the minimum instalment, you want to pay and in what form: direct debit, payment order or a cash deposit.
Details
Visa Gold Business brings you benefits enabling you to save money on expenses, increase your profits and travel with comfort that belongs to your status.
Thanks to the loan options and funds always available you can also deal with any unexpected losses.
It is a card that never limits you, as it is accepted almost worldwide.
The total credit limit from 3 000 EUR
Interest rate 19 % p. a.
The minimum instalment is 5 % of the amount owed (at least 15 EUR)
Yearly card fee 100 EUR
Yearly fee for additional card 100 EUR
Credit card visual
The graphics shown on the card are the work of Miroslav Cipár and were created in the 1960s at the initiative of the Slovak Fund of Fine Arts for the Dielo store. He illustrated a lot in those days, so it was natural for him to make a fairy-tale bird that was inspired by folk art.
Learn more about credit card visuals and artists themselves at ManifestTB.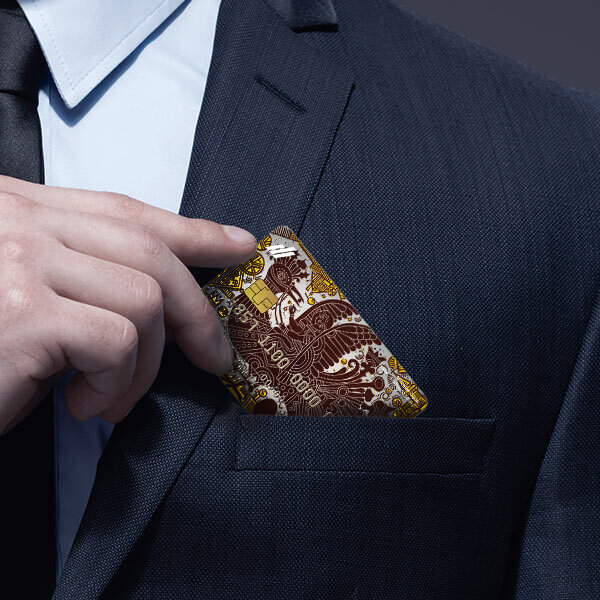 who is the card for?
The premium Visa Gold Business credit card is an ideal option for entrepreneurs, companies and businessmen with higher turnovers, who are demanding, travel a lot, do not want to be limited and look for a card fulfilling their most demanding business needs.
You can apply for the Visa Gold Business as follows:
limited liability companies and joint-stock-companies registered with the Commercial Register of the Slovak Republic
persons conducting business on the basis of a trade license registered with the Trade Register of the Slovak Republic
persons conducting business on the basis of other than trade license, under a special legislation who are not registered with the Commercial Register of the Slovak Republic, nor the Trade Register of the Slovak Republic
association of natural persons
Are you interested in drawing a loan with use of your Visa Gold Business card? Look whether you fulfill the basic conditions for its obtaining:
at least a 24-month history of your business activities without a change of legal form and bookkeeping method
a business relation with Tatra banka for at least 6 months
pursuing business in industries accepted by Tatra banka
submitting financial statements for the 2 previous completed accounting periods and up-to-date financial statements of the current year
meeting requirements of the evaluation model
Leave your phone number and we will contact you.
www.tatrabanka.sk | Dialog: *1100 | Tatra banka a.s.
https://www.tatrabanka.sk/en/business/payment-cards/visa-gold-business/