Tatra banka Supplementary Pension Saving (III. pillar)
After retiring from active life, your income may drop below the 50 % mark. Demographic and economic projections indicate that this gap will widen. Therefore, the topic of retirement security concerns all productive people. Supplementary pension saving or III. pillar is a voluntary form of financial security for retirement. Together with the state pension - I. pillar and old-age pension saving - II. pillar they have formed the basis of the pension system in Slovakia since 2004.
The goal of III. pillar is to help maintain a standard of living in retirement.
Thanks to the possibility of receiving an employer's contribution, you can save significantly more.
III. pillar defeats inflation in the long term by real appreciation of your savings.
You can deduct savings contributions from the tax base up to 180 EUR per year.
Contributions, including employer contributions, are your property and become subject to inheritance.
You can have an overview of your savings in Tatra banka mobile application and Internet bankingTB.
Interesting
Would you like to be informed about current trends in long-term savings, but at the same time you don't want to spend hours searching for relevant information on the web? Join our subscribers and we'll send you all the information you need from the world of investing and retirement on a regular basis.
Subscribe
A unique approach to retirement security - Comfort lifeTB
Contributions to III. pillar are appreciated in the funds throughout the savings period with the aim of increasing your income in retirement. DDS Tatra banky is the only company in the sector of supplementary pension saving that uses a personalized Comfort lifeTB investment strategy, which constantly adapts to your age.
In the first years of saving, the fund focuses on investments in growth assets to achieve the highest possible returns.
As you get older, the investment ratio begins to automatically shift in favor of more conservative assets. The reason is to protect your savings against adverse movements in the financial markets.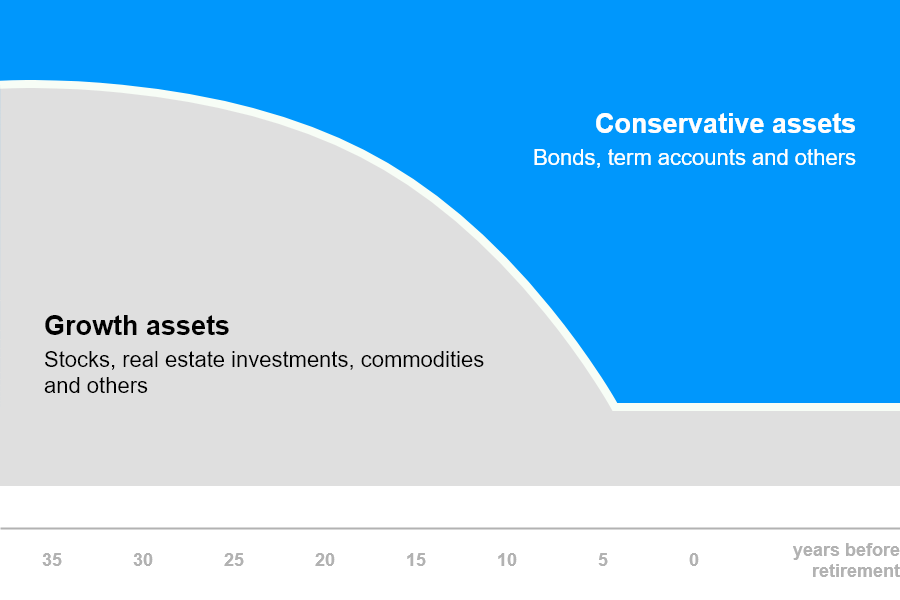 What makes the Comfort lifeTB investment strategy unique?
A well-chosen fund adapts to your age, so you never have to change it.
Active management of Comfort lifeTB funds can flexibly respond to global developments.
Automatic conservation serves to protect acquired pension savings.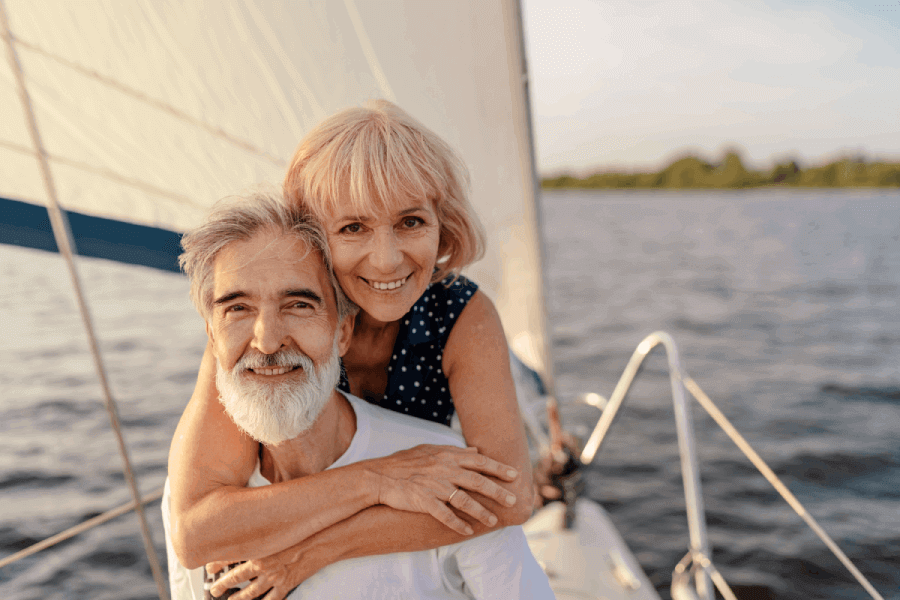 "If you want to maintain your standard of living after you retire, your total pension should be around 70 % of your pre-retirement income."
Golden pension rule
Calculate your optimal pension
1
Enter basic input data.
2
Calculate the estimated amount of the state pension.
3
Set the amount of savings in III. pillar according to your wishes.
4
You can open savings by clicking on "I'm interested in saving".
The amount of your pension savings is not sufficient. Your current wage replacement rate is %. The optimal rate of wage replacement in retirement is 70 %.
The amount of your supplementary retirement saving is sufficient.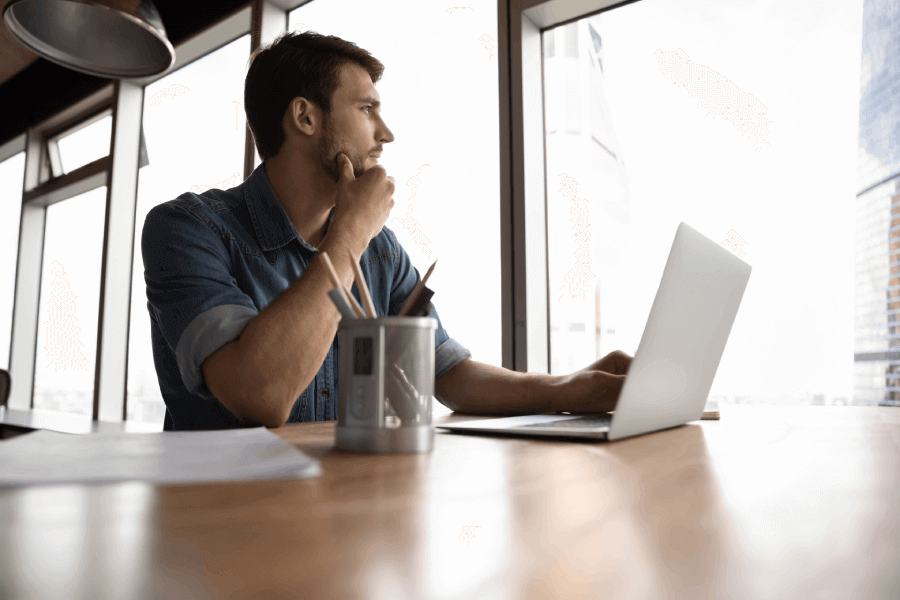 Think forward. Make the right decision for your pension today.
The sooner you start saving, the better
Time is an important factor in retirement savings – the longer your savings take, the higher your supplementary pension will be.
If you start saving around 30, you have a real chance to save much more than if you start 10 years later.
The total amount of retirement savings accumulated decreases with each year deferred. The sooner you start dealing with your pension, the higher it will be.
How and where do I open III. pillar?
*Valid only for Tatra banka clients with an Account for blue planetTB.
Open an account online in a few minutes.
Disclaimer:
The conclusion of a participant agreement with a supplementary pension company is also associated with risk, and the past performance of the supplementary pension fund in its management is not a guarantee of the same performance of the supplementary pension fund in the future.
www.tatrabanka.sk | Dialog: *1100 | Tatra banka a.s.
https://www.tatrabanka.sk/en/dds/new-saver/