Tatra banka presents new payment card designs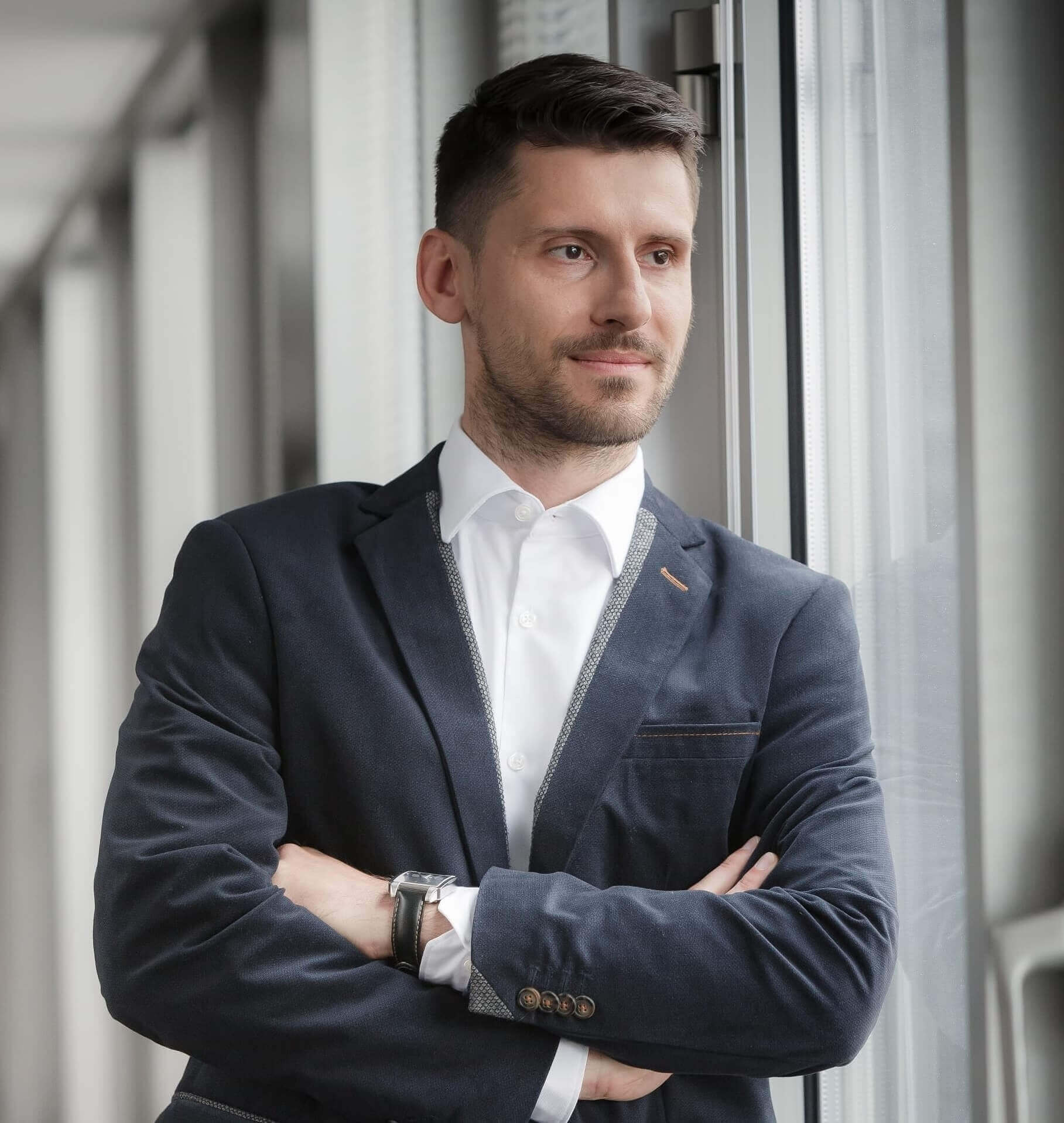 Autor: Boris Fojtík, ekonomický analytik Tatra banky | 06.12.2019 | 5 min. read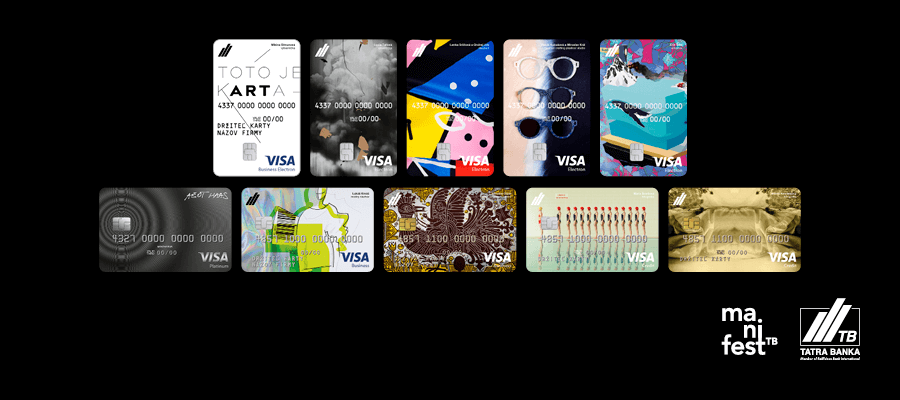 In the historical building of the Klinger factory on Továrenská street Tatra banka has ceremonially launched new payment card designs inspired by the works of contemporary Slovak artists, designers and photographers. With the participation of artists, professionals and journalists Tatra banka has presented ManifestTB, a unique document that carries an idea about spreading the art among people, and also presents new card designs. The artists have presented both new payment cards and the original works by which the cards have been inspired.
Over the last 17 years, Tatra banka's payment cards have featured the signatures of distinguished figures of the Slovak culture. The principal visual elements were simple and subtle motifs with the signatures of Hviezdoslav, Jesenský, Figuli and Tajovský, the figures associated with Tatra banka in the past.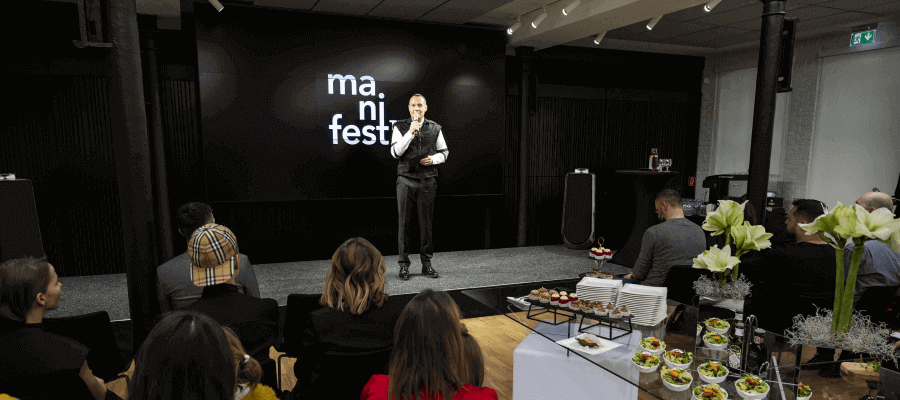 In addition to standard designs, Tatra banka has regularly offered its clients limited-edition credit cards inspired by the works of the Tatra banka Foundation Art Awards winners. In recent years clients could own a card dedicated to, for example, the writer Rudolf Sloboda, the linguist Ľubor Králik or the authors of the CVERNOVKA publication, Martin Mistrík and Viliam Csino
Tatra banka and art
For many years, Tatra banka has been a patron of art not only through long-term partnerships with the Slovak National Theatre and the Slovak National Gallery, but also through the Tatra banka Foundation grant programs and the annually presented Tatra banka Foundation Art Award.
"Payment cards are the only tangible bank product owned by our clients. Therefore, we see the change of their appearance as a fundamental step and while creating their designs it has been natural for us to draw inspiration from the works of the artists, who have received the Tatra banka Foundation Art Awards. Through them we have turned payment cards into a unique piece of art that can be carried by all our clients in their everyday life. We believe that art makes sense only among people," described Michal Liday, the CEO of Tatra banka, the decision-making process regarding the change.
New payment cards
You can look forward to the new designs of the Tatra banka credit cards from January 1, 2020, with the new designs of debit cards available to clients from April 1, 2020.
New VISA Standard Gold credit card:
inspired by a photograph from the Myth cycle by photographer Milota Havránková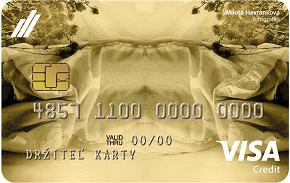 New VISA Standard Private credit card: inspired by the Origins photograph from the Swimming Pool photographic series by photographer Mária Švarbová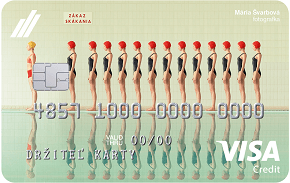 New VISA Business Gold credit card:
inspired by a lino-cut of the recognized designer Miroslav Cipár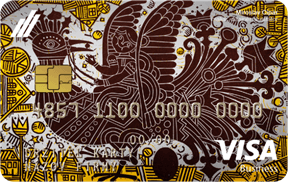 New VISA Business Standard credit card: featuring the sketch for a dress worn by Adela Vinczeová by fashion designer Lukáš Krnáč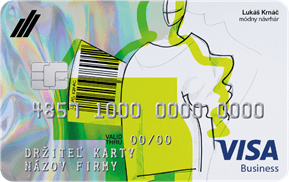 New VISA Platinum credit card:
inspired by the "+&-" work by artist Ašot Haas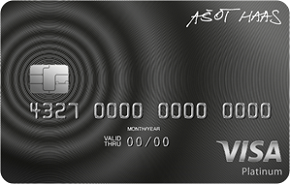 New Visa Electron Standard debit card:
featuring the glasses from Collection 1 designed by crafting plastics! studio designers, Vlasta Kubušová and Miroslav Král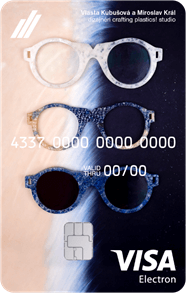 New Visa Electron Premium Banking debit card:
inspired by the Sleeping water II. painting by Erik Šille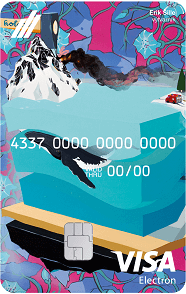 New Visa Electron Private Banking debit card:
inspired by a painting from the Snow and Dust series by Lucia Tallová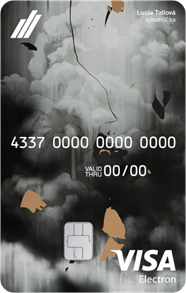 New Visa Electron Business debit card:
specially designed by the graphic designer Mikina Dimunova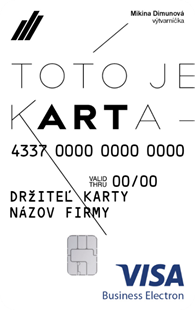 New Visa Electron children's debit card:
inspired by a skirt from the FULLOVE collection designed by Lenka Sršňová and Ondrej Jób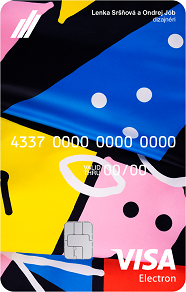 For additional information, please contact:
Boris Fojtík, Spokesman, press@tatrabanka.sk, 0903 641 846
www.tatrabanka.sk | Dialog: *1100 | Tatra banka a.s.
https://www.tatrabanka.sk/en/about-bank/press-releases/tatra-banka-presents-new-payment-card-designs/