Domestic / SEPA payment
Pay online – in both Slovakia and the SEPA area and save your time for more important things.

Simple

Fast

Safe

Cost-effective
Payment order
Send money in the way that suits you best. At Tatra banka, you have several options to choose from.
Internet bankingTB
Visit the bank via your PC. Via Internet BankingTB you can enter all types of payments, make your regular payments as a SEPA direct debit, set up a new standing order or manage standing orders.
Mobile app
Enter a new payment order wherever you are. With the Tatra banka app, you can enter domestic/SEPA payments within the SR as well as to EU and EEA countries, manage standing orders and get an overview of SEPA direct debit authorizations.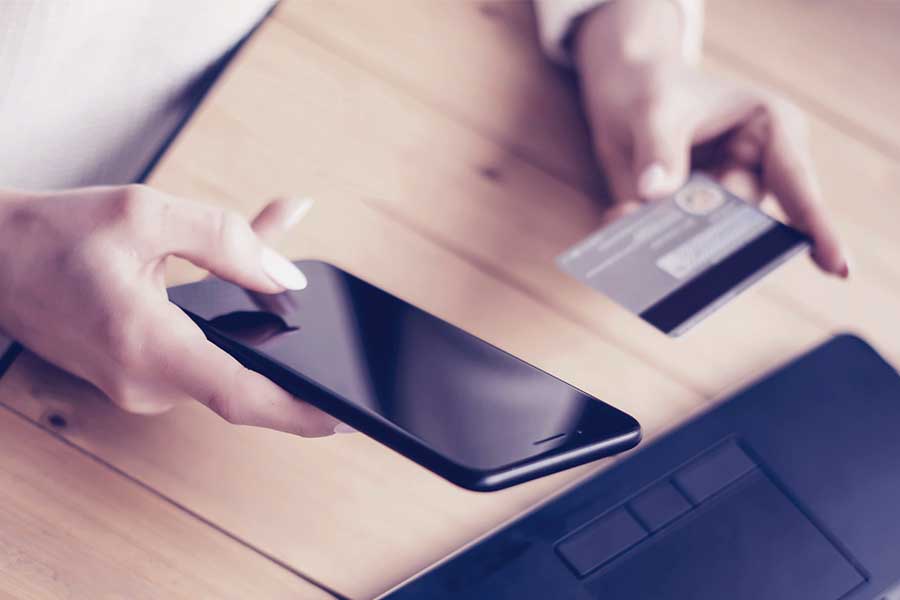 Branch
To make a SEPA payment, you can also use a paper payment order for the SR, EU, or EEA, available at any Tatra banka branch, or try its editable PDF version right. If you are looking for a PDF version of a bulk payment order, it is available here.
DIALOG Live
You can handle your money by phone 24 hours a day, without having to visit a branch.
You can make domestic SEPA payments or intra-bank payments within Tatra banka by a phone call.
Tatra banka VIAMO
Send money simply and within seconds to the phone number of a friend, relative or even to shops
Online shopping
Shop at your favorite online stores via the TatraPay or CardPay service. Paying at e-shops won't take but a minute.
SEPA payment particulars
For successful execution of a SEPA payment order, enter the following obligatory and optional payment data.
Obligatory data
Payer's IBAN
Recipient's IBAN
transfer amount
transfer currency (€)
maturity date
place and date of payment order execution
payer's signature
recipient's name – name and surname or company name
For an EU and EEA transfer
Optional data
information for the recipient/payment purpose
recipient's name – name and surname or company name for a transfer within the Slovak Republic
payer's reference
recipient's BIC (SWIFT) bank code
You can find your account number in IBAN format on your account statement, in Internet BankingTB or in the mobile app.
Deadlines
To have your payments processed within your required time, make sure to check the deadlines for submitting orders.
Inter-bank SEPA payment
Payment order submission period
(Cut off time)
Processing date
Date of crediting funds to beneficiary's account
Branch
until the end of opening hours
D
D
Internet banking
until 9:00 p.m.
D
D
Multicash
until 6:00 p.m.
D
D
Business BankingTB
until 6:00 p.m.
D
D
DIALOG live
until 9:00 p.m.
D
D
Open bankingTB
until 9:00 p.m.
D
D
SEPA payment in the territory of the SR
Payment order submission period
(Cut off time)
Processing date
Date of crediting funds to beneficiary's account
Branch
until 2:00 p.m.
D
D+1
Internet banking
until 9:00 p.m.
D
D+1
Multicash
until 6:00 p.m.
D
D+1
Business BankingTB
until 6:00 p.m.
D
D+1
DIALOG live
until 9:00 p.m.
D
D+1
Open bankingTB
until 9:00 p.m.
D
D+1
| SEPA payment outside the SR | Payment order submission time (Cut off time) | Processing date | Date of crediting funds to beneficiary's bank account |
| --- | --- | --- | --- |
| Branch | until 1:00 p.m. | D | D+1 |
| Internet banking | until 2:00 p.m. | D | D+1 |
| Multicash | until 8:00 p.m. | D | D+1 |
| Business BankingTB | until 8:00 p.m. | D | D+1 |
| Open bankingTB | until 2:00 p.m. | D | D+1 |
Express payment (EUR)
Payment order submission period
(Cut off time)
Processing date
Date of crediting funds to beneficiary's bank account
Branch
until 1:00 p.m.
D
D
Internet banking
until 2:00 p.m.
D
D
Multicash
until 2:00 p.m.
D
D
Business BankingTB
until 2:00 p.m.
D
D
Charges
Service charges for individual customers. Service Charges
Leave your telephone number and we will contact you
www.tatrabanka.sk | Dialog: *1100 | Tatra banka a.s.
https://www.tatrabanka.sk/en/personal/account-payments/domestic-sepa-payment/