Supplementary Pension Saving
Rely on yourself and ensure a high standard during your retirement. You can safeguard your standard of living and quality of life after retirement with supplementary pension saving from Tatra banka.
Summer competition: DDS Tatra banka will distribute 2 500 EUR among 50 new savers
It is easy:
in the period from 01. 07. 2022 to 30. 09. 2022, take out additional pension savings in Internet bankingTB with a payment of at least 20 EUR,
after the end of the competition, we will draw 50 winners and credit each one with a one-time bonus of 50 EUR to their DDS.
Read the complete competition conditions to get the bonus (available in Slovak).

A higher pension with the Comfort lifeTB strategy

Contribution from the employer

Tax relief

Access to SPS also via Internet BankingTB and mobile
SPS benefits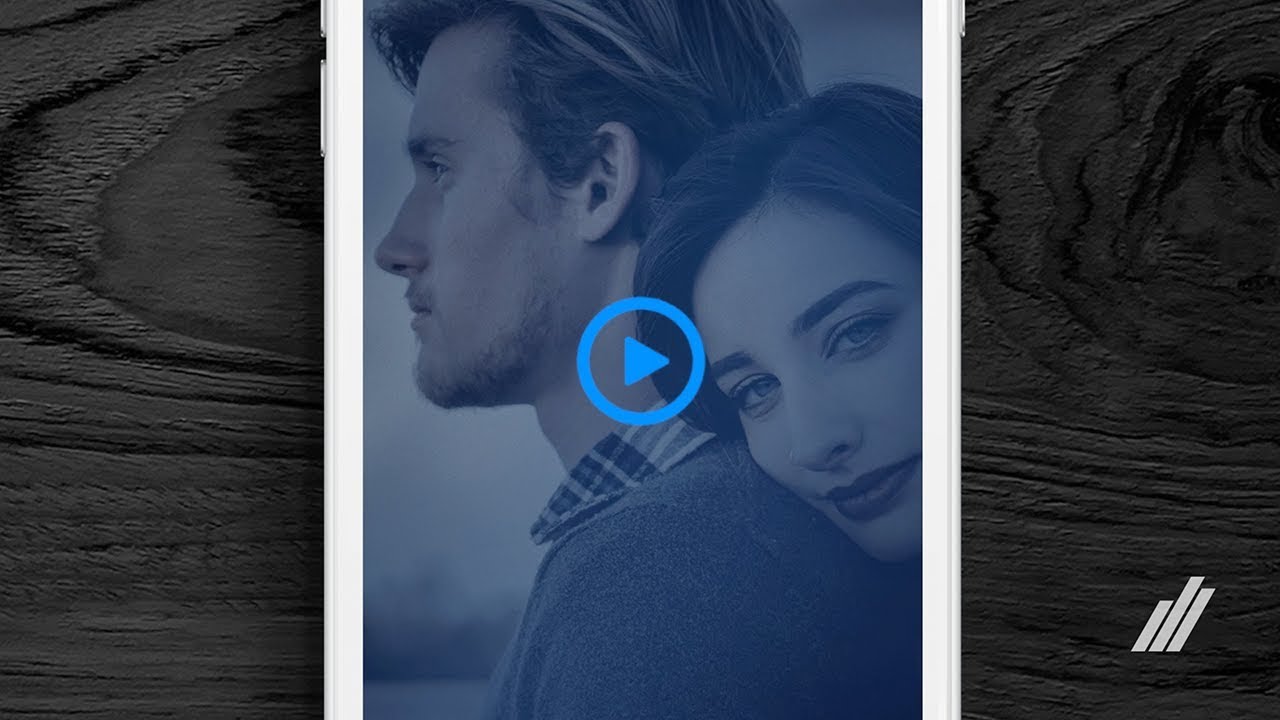 Secure a comfortable and trouble-free pension with our flexible supplementary pension saving program and the benefits it brings to you:
ability to save for a higher pension through the Comfort lifeTB strategy,
possibility of faster saving of funds for a better pension through a contribution from your employer,
tax relief with SPS – an option to deduct your own contributions up to €180 from your tax base, thus saving €34.20 every year thanks to the tax relief,
the saved funds remain personal property of the saver and may be inherited,
when reaching the entitlement age for a supplementary pension, up to 25 % of the saved sum may be withdrawn as a one-time payment,
possibility to change the contribution amount, frequency and way of payment anytime or to interrupt the savings without any charges.
Start saving today
Already today you are determining the amount of your future pension
Are you able to survive from month to month with less than half of the average wage in the Slovak Republic, as most current pensioners do?
A pension from the Social Insurance provider will not guarantee a high-standard retirement and you high quality of life. It is easier to rely on yourself and start saving during your working years.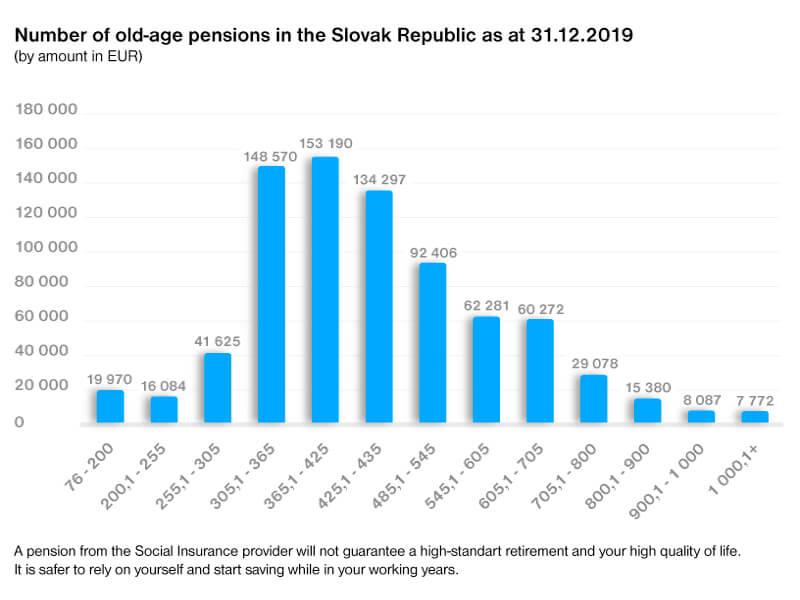 A supplementary pension from SPS is necessary to reduce the negative impact of a poor pension compared to the amount of income before retirement.
Why is it important to start to save for your pension as soon as possible?
If you start with your saving plan in reasonable amounts before age 30 you have a real chance to fund a quite good supplementary pension. If you postpone savings by 10 years under the same conditions, your pension from the 3rd pillar will be approximately half.
Postponing your saving plan by each year will lead to a reduction of the total sum of savings by an average of 7 %. The earlier you start to think about your pension, the higher it will be*.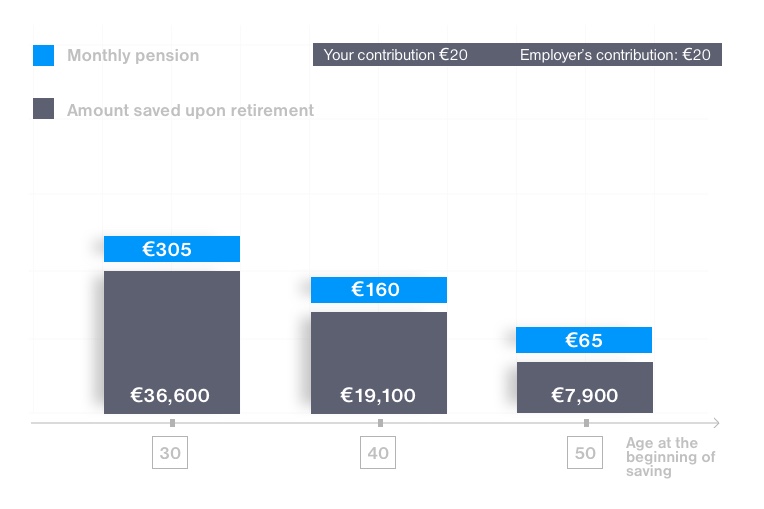 *Calculation of the sum of savings is based on anticipated yield of 3.5% p. a. and an increase in the contribution by 2% per year; the pension will be paid for 10 years before taxation. The graph shows that postponing your saving plan by one year will lead to a reduction of the total sum of savings by 7%. This percentage varies based on the period of saving from 5% to 10% per year.
Essential information about Pillar I:
The real increase in old-age pensions in Pillar I is low and the gap between the average wage and the average pension will increase.
The pension system will be more solidary, which will cause people with higher incomes (1.25 times the average wage) to pay more in contributions, but will not have an adequately higher pension.
Comfort lifeTB
The concept of Comfort lifeTB is based on saving in a single fund from the beginning until the end of one's retirement saving.
It brings you absolute comfort in pension saving, so you will not have to think about adjusting your pension saving to correspond to your current age.
A comfortable way towards a better pension
The aim of the Comfort lifeTB funds is to attain long-term growth of a client's savings based on his/her age.
It is important to choose the right fund in advance based on the year of your birth, which corresponds to the anticipated year of your retirement.
Why is it important to choose the right fund?
Toward the end of your saving regime when the value of your supplemental savings is most probably the highest, it will be important to maintain saving for times when financial markets do not do well.
Any decrease in the value of your savings immediately before your retirement may irrecoverably lower your future supplementary pension.
For this reason, SPS from Tatra banka has developed the innovative strategy Comfort lifeTB with pro-active care for a client's savings.
Gradual decrease of risk
The correctly chosen Comfort lifeTB fund will focus on appreciation of your savings in the first years. At the beginning your funds will be mainly invested in growth assets (shares or commodities) with an emphasis on attaining significant yields.
As you age your funds will be automatically invested in safer, low-risk assets.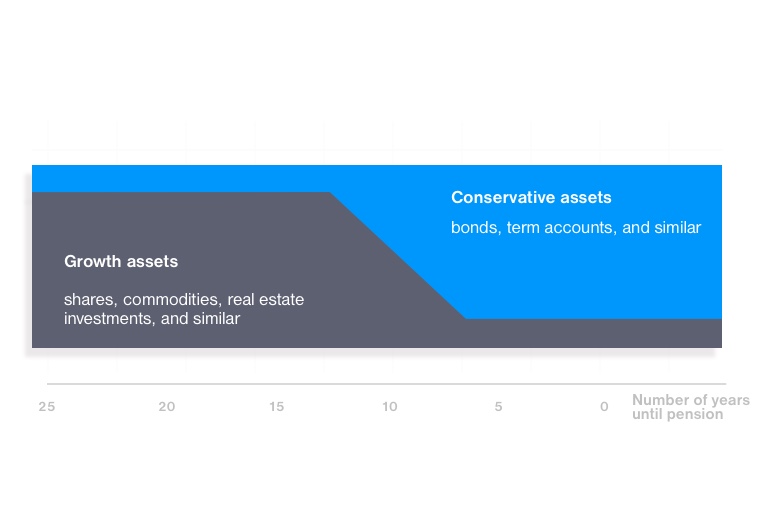 Qualification conditions for SPS
How to start with your pension saving
Calculate in your retirement calculator what your pension is and consider how much you can save per month to improve your retirement income.
Find out if your employer will contribute to your supplementary pension savings. You can also check it at a Tatra banka branch or call DIALOG Live.
Conclude the participant contract simply by phone from the comfort of your home (the contract for signing will be brought to you by the courier), via Internet bankingTB or visit a Tatra banka branch.
Set up a standing transfer order or ask us to inform your employer to withdraw the agreed amount from your salary.
Remember!
If you want to have a worthwhile pension it is important to start your saving plan as early as possible and in an appropriate amount. Model your future pension from the 3rd pillar by using the pension calculator.
SPS via IB and mobile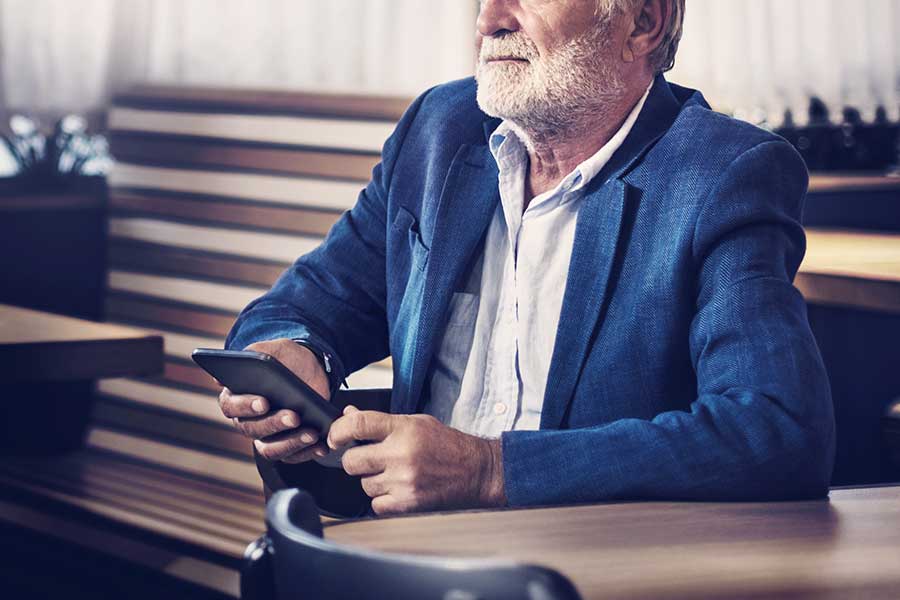 SPS from Tatra banka provides its clients an estimate of their future pension from the 3rd pillar with annual statements.
You also can currently view the pension estimate via your Internet BankingTB and the Tatra banka mobile app.
You can also use Internet BankingTB and the mobile app for SPS even if you are not a client of Tatra banka. Just visit a branch of Tatra banka and you will obtain access to your applications immediately and free of any charge.
Frequently Asked Questions
--- WJdocId-40567 ---
There is also a risk of entering into a subscription agreement with a supplementary pension fund, and the current return on the supplementary pension fund under its management does not guarantee the same return on the supplementary pension fund in the future.
Leave your telephone number and we will contact you
www.tatrabanka.sk | Dialog: *1100 | Tatra banka a.s.
https://www.tatrabanka.sk/en/personal/savings-investments-insurance/pension/supplementary-pension-saving-iii-pillar/