Visa Standard Private credit card
Activate the My Benefit service and earn with your credit card.

100 % discount on the service charge with the Reward ProgramTB

Interest-free period of up to 47 days

Option to enter payment orders

E-mail statement
Benefits of the credit card
Limited credit card edition will reward you
If you make payments totalling EUR 300 with your new credit card until 31 August 2018, you will get a bonus of up to EUR 30.
Conditions:
Payments amounting to EUR 300 can be made both as one-time payments or cumulatively
The sum of EUR 300 include transactions executed by both main and additional cards
Payments must be cleared until 31 August 2018
The sum of EUR 300 does not include credit card payment orders and ATM cash withdrawals
Credit of EUR 30 will be credited to the card account after the campaign ends, i.e. after 31 August 2018
Fulfil your plans and dreams instantly with a credit card full of benefits:
The Reward ProgramTB will guarantee a discounted fee. For charges of €150 or more you get a 50% discount on the monthly credit card fee. For charges of €300 or more you get a 100% discount.
This card will help you on trips at home and abroad. Book flight tickets, a hotel room or a rental car with the card simply and quickly. It is accepted in more than 200 countries worldwide.
Unique travel insurance will particularly please those who want to travel without worries on holidays, business or shopping trips abroad. In cooperation with UNIQA insurance company, we offer you annual travel insurance for ONLY €30. It is accepted in more than 200 countries around the world, with one trip lasting up to 90 days and the insurance also covers your traveling family members.
Flexible repayments. You decide how much of the borrowed amount, in addition to the minimum instalment, you want to pay and in what form: direct debit, payment order or a cash deposit.
An e-statement to your e-mail address will provide you with a regular overview. You decide if you need a printed version, or an electronic PDF version of your statement.
A payment order will allow you to pay invoices or transfer funds to your current account with Tatra banka or an account with any other bank in Slovakia, simply and quickly.
Limit Alert allows you to set your own limit of monthly drawdown of funds on your credit card. After you reach this limit, we will notify you via b-mail.
Details
Total credit limit EUR 650 – €5,000
Interest rate 18.8% p.a.
Interest-free period for up to 47 days
The minimum instalment is 5% of the amount owed (at least €15)
Monthly card fee EUR 2.50
Monthly additional card fee EUR 0.50
Optional comprehensive travel insurance for the cardholder and traveling family members*
*A spouse or partner of the cardholder up to 65 years old and children of the cardholder up to 18 years old, if traveling together with the cardholder.
A Visa standard private card gives you freedom and the opportunity to fulfil everything you want.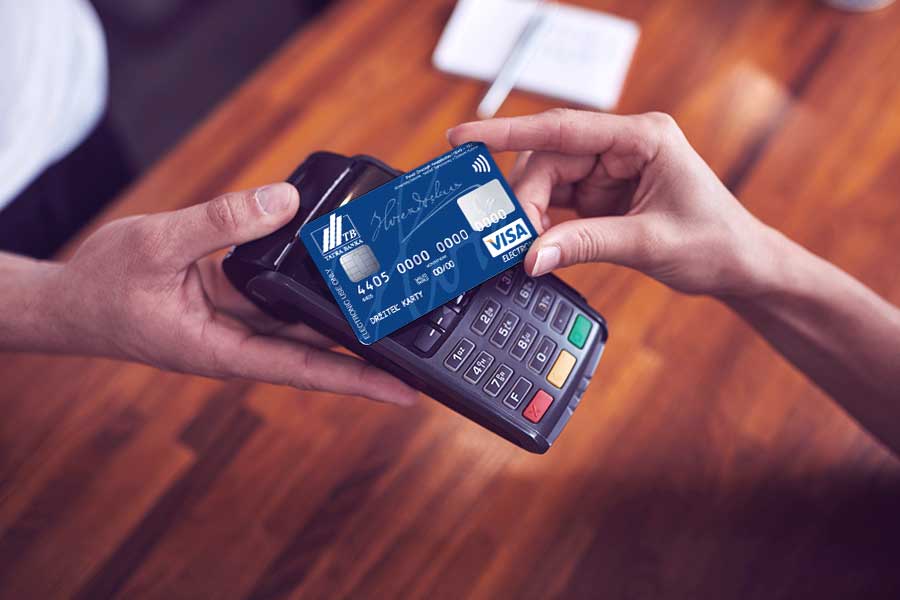 In the case of fulfilling conditions of the Reward ProgramTB and subject to monthly payment of the sum due not later than on the due date, APRC will be 0.00 %. Provided that the credit facility is spent immediately via the POS terminal and the subsequent repayment of only a minimum instalment of 5% of the due amount - at least EUR 15, the client will have to pay the total sum in the amount: EUR 1 033,72. Parameters used to calculate an example:total credit facility: EUR 650, card type: Visa Standard Private, monthly fee for the main card: EUR 2,50, variable amount of the standard interest rate: 18,80%, APR: 30,32%, maturity period: 12 months.
Who the card is for?
The Visa standard private credit card is designed for individuals with a permanent residence in the Slovak Republic from the age of 18 on the application date.
To get a card, we just need a few important details from you depending on whether you are:
An employee – you must submit proof of your solvency and continued employment for at least three months before filing the application for the credit card. It is important that employment is confirmed by your employer.

A natural person – entrepreneur – you must submit proof of your trade license in the Slovak Republic, valid for at least two years, before filing an application for the credit card. You must prove your solvency by submitting proof of your income from business activities for the previous year, confirmed by the competent authorities.
A card for your relative
With a Visa standard private credit card, you can also apply for an additional private credit card.
To issue the card, Tatra banka will need:
consent of the total credit limit holder, who will define the credit limit for the additional card,
the age of the additional future cardholder (at least 15 years old)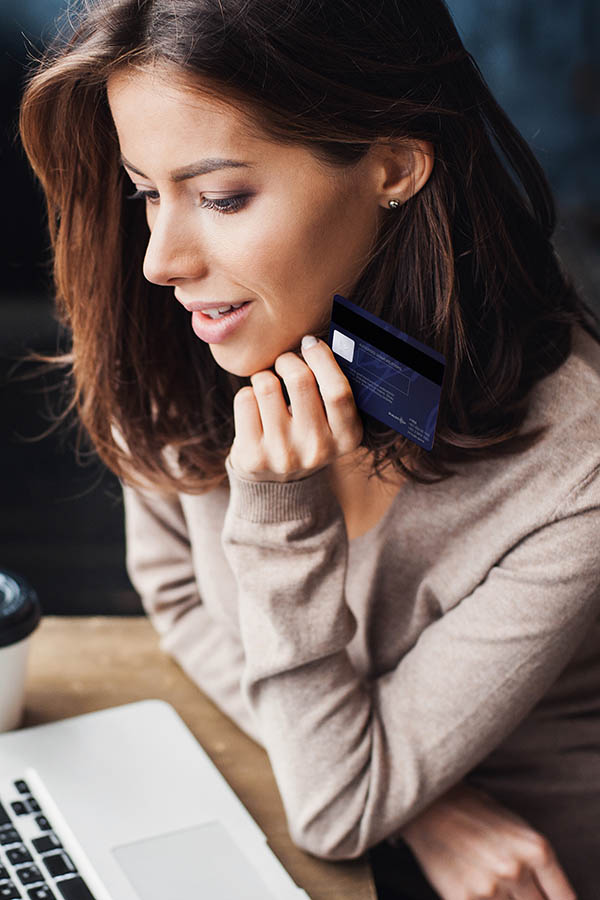 Important:
To get a credit card, you are not required to have an account with Tatra banka.
My Benefit
My Benefit is a programme which helps you get attractive discounts with selected vendors:
The offer of discounts is available in your MobilePayTB application in card detail, section My Benefit
To get a discount, just click on the offer and activate it
After you activate the offer, just pay the whole sum by using your credit card with the selected vendor (applies to payment by both MobilePayTB application and plastic card)
Overview of all savings is available in MobilePayTB application
You get savings with your main and additional cards for payments with vendors you select
The overall sum you save will be credited until the 15th day of the following month to your credit card account.
Frequently asked questions:
Leave your telephone number and we will contact you
www.tatrabanka.sk | Dialog: *1100 | Tatra banka a.s.
https://www.tatrabanka.sk/en/personal/cards/visa-standard-private/