Visa Platinum credit card
Enter the world of the unique people who enjoy premium services. Enjoy the benefits of a premium Visa Platinum credit card.

Attractive discounts at merchants thanks to My Benefit

Priority Pass
membership

100 % discount on the fee with the Reward ProgramTB

Interest-free period of up to 51 days
Benefits of a Visa Platinum card
Give to your loved ones for Valentine's Day and get 30 EUR.
All you have to do is make a payment of 300 EUR by 31 March 2020 with your new credit card and get a bonus of up to 30 EUR.
Conditions:
applies to credit cards issued* in the period 03. 02. -16. 02. 2020 inclusive
you can make payments of 300 EUR one-time or cumulatively
300 EUR includes both main and side card transactions
payments must also be cleared by March 31, 2020
credit card orders and cash withdrawals from an ATM are not included in the 300 EUR volume
the 30 EUR credit will be credited to your account's card after the campaign ends, i.e. after 01. 04. 2020
the client is not entitled to the bonus if the main credit card at the time the bonus is credited (after April 1, 2020) in the status "canceled by the client", or "canceled by bank"
*the issued card shall mean the signature of the Contractual Documentation for the credit card
Enjoy all the exclusive benefits this premium credit card offers you:
Always more and in a high standard. Experience the feeling of uniqueness and get benefits that only a few enjoy with a premium Visa Platinum credit card.
Details
As the holder of a Visa Platinum premium card you have in your hands a tool full of privileges that are a joy to travel with, have fun with and enjoy life.
Visa Platinum never limits you. The card is accepted worldwide.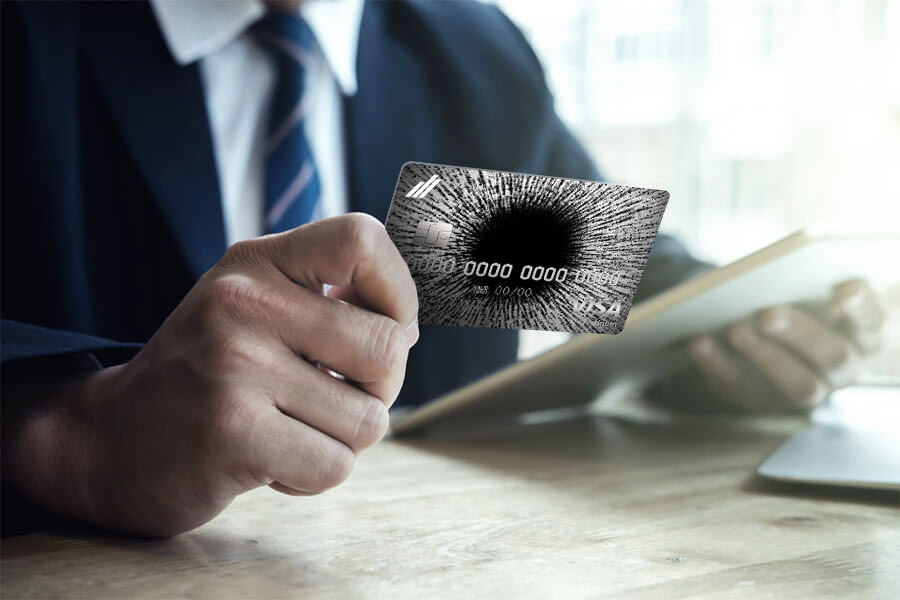 The total credit limit from 10,000 EUR
Interest rate 10.9 % p. a.
Interest-free period for up to 51 days
The minimum instalment is 5 % of the amount owed (at least 15 EUR)
Monthly card fee 20 EUR
Card for your close one with a monthly fee of 10 EUR
--- WJdocId-27268 ---
In the case of fulfilling conditions of the Reward ProgramTB and subject to monthly payment of the sum due not later than on the due date, APRC will be 0.00 %. Provided that the credit facility is spent immediately via the POS terminal and the subsequent repayment of only a minimum instalment of 5 % of the due amount - at least 15 EUR, the client will have to pay the total sum in the amount: 15,702.37 EUR. Parameters used to calculate an example: total credit facility: 10 000 EUR, card type: Visa Platinum, monthly fee for the main card: 20 EUR, variable amount of the standard interest rate: 10.90 %, APR: 16.26 %, annuity payments: 883.35 EUR, maturity period: 12 months.
Credit card visual
The card uses a long-term project by artist Ashot Haas, a code inspired by the Fibonacci sequence, in which he created 3D space based on a 2D surface, creating both a hole effect and a sphere effect, achieving contrast in the same way.
Learn more about credit card visuals and artists themselves at ManifestTB.
Who the card is for?
Experience the feeling of being unique wherever you appear. If you prefer premium services, the Visa Platinum credit card is the card made for you.
Travel, discover, have fun and live an exclusive life with the best services a card can offer.
The card is designed for individuals with permanent residence in the Slovak Republic from the age of 18 on the application date.
To get a Visa Platinum card, we just need a few important details from you depending on whether you are:
an employee – proof of your solvency and continuous employment for at least 3 months before filing an application for a Visa Platinum credit card. It is important that this is confirmed by your employer,
self-employed or enterpreneur – proof of your trade license in the Slovak Republic valid for at least 2 years before filing an application for a Visa Platinum credit card. You must also prove your solvency by submitting proof of your income from business activities for the previous year confirmed by the competent authorities.
A card for your relative
With a Visa standard private credit card, you can also apply for an additional private credit card for your relative.
To issue the card, Tatra banka will need:
consent of the total credit limit holder, who will define the credit limit for the additional card,
the age of the future additional cardholder (at least 15 years old).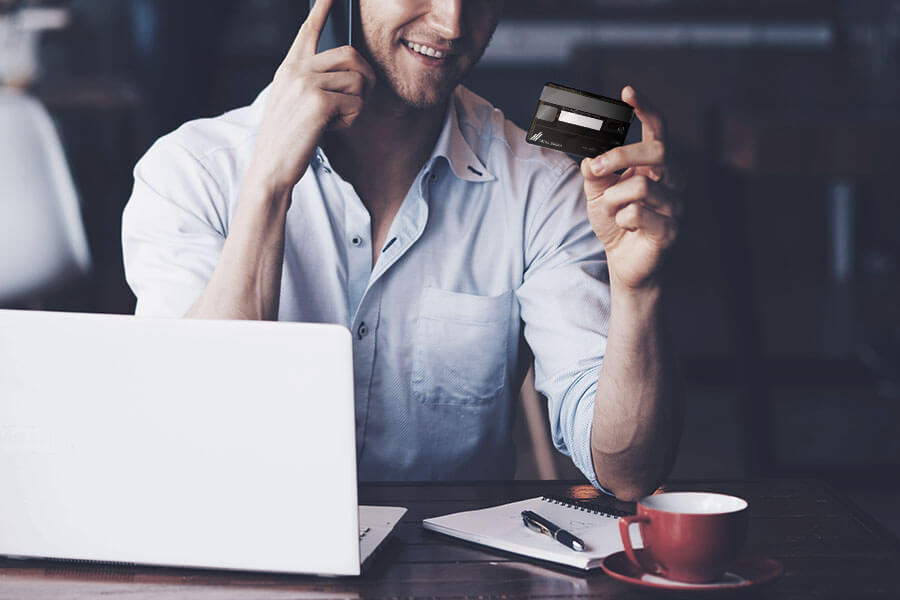 Important:
To get a credit card, you are not required to have an account with Tatra banka.
Frequently Asked Questions
--- WJdocId-13890 ---
If you are interested in a Visa Platinum credit card from Tatra banka, just provide your contact details via DIALOG Live and we will call you with detailed information. You can also apply for a card via your Internet BankingTB or the Tatra Banka mobile app, if you have a pre-authorized Visa Platinum card offer there.
--- WJdocId-14529 ---
A Visa Platinum credit card is an ideal travel companion thanks to Priority Pass membership.
Leave your telephone number and we will contact you
www.tatrabanka.sk | Dialog: *1100 | Tatra banka a.s.
https://www.tatrabanka.sk/en/personal/cards/visa-platinum/