Investment savingsTB
Let your money grow with the new Investment savingsTB. Open it in the Tatra banka mobile application today and start saving straight away.

Regular savings in any amount and without entry fees

Opening also via the Tatra banka mobile application

Special payments anytime

An option to change the regular saving payments
Benefits of saving
How and where to save money?
Start to gradually build your financial stability and independence.
Investment savingsTB will help you to make order in your own finances and prepare for your many plans for the future.

By means of Investment savingsTB you can pursue the following saving purposes:
CHILDREN,
PROPERTY,
HOUSING,
CAR.
Benefits of Investment savingsTB:
simple and speedy opening of a saving account via your own mobile app Tatra banka or Internet bankingTB,
selection of the saving purpose and target amount,
wide range of investment strategies,
optional amount of the regular monthly payment going to saving,
no entry or exit charges (after three years from the first payment), which offers higher potential yield,
an option of flexibly changing regular payments,
an option to make a special payment of any amount and at any time,
an option to make a standing order to ensure automatic and comfortable saving with investments without any demands on your precious time,
yield potential of a wide range of Mutual FundsTB.
Start saving today
Reach financial independence thanks to regular saving. Every euro may be repaid multiple times; this mainly applies to saving for children, which usually has the longest time frame.
Why should I already have Investment savingsTB today?
Use the factor of time and gradually build financial stability for yourself and your children.
Even with a smaller regular sum you can save more than if you start to save later with greater amounts.
Start to save today and use the potential of saving and investing as effectively as possible. Open a saving program for your kids and let their savings grow.
The model example illustrates the benefits of long-term investment savings. It compares the amounts of invested and saved money with a regular payment of 50 EUR in periods with different lengths of savings. Illustratively, a long-term appreciation rate of 5% p . a. is assumed.*
*Long-term expected return on global equities for the next 10 years adjusted for the average cost of funds.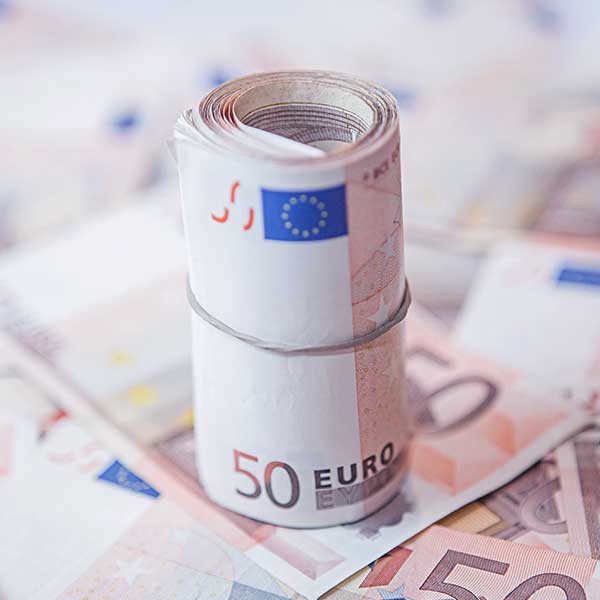 OUR TIP:
Even downturns can earn money.
One of the advantages of regular investing is also so-called Cost Averaging. This represents purchasing shares at various price levels. If the share price is dropping you can buy more shares with your regular amount. When the price goes back to its original value you will benefit. To the contrary, if the price is higher you will buy fewer shares. In this way the overall effectiveness and saving results will increase.
How to start saving?
You can open the Investment savingsTB program right now via your mobile app Tatra banka or Internet bankingTB.
It's easy. Just choose:
mutual fund,
purpose,
target amount,
term of saving,
regular payment,
date of the regular payment transfer,
and place a standing order through which you remit your regular payment to the applicable fund account.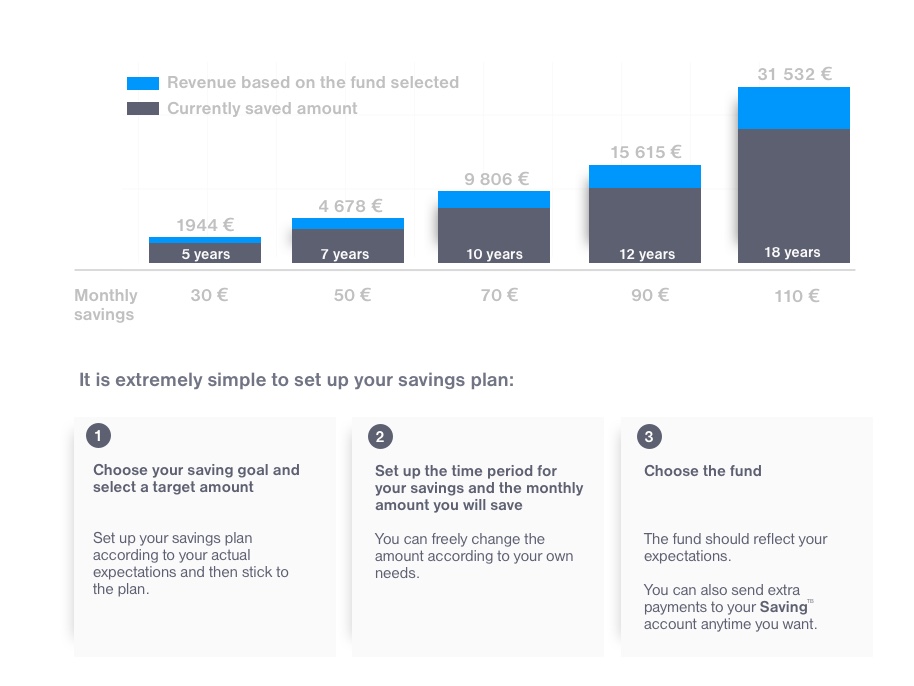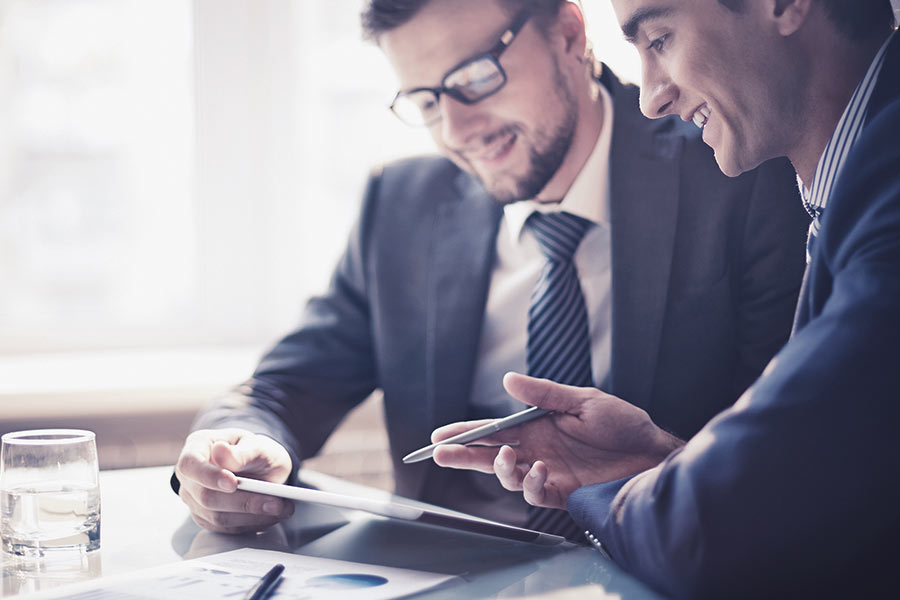 OUR TIP:
Open investment saving for children and deposit 50 EUR per month for your child for 20 years. Over the entire period you will save 12 000 EUR and your possible gain (with an anticipated 5 % *yield per year) will reach the sum of 8 552 EUR.
Long-term expected return on global equities for the next 10 years adjusted for the average cost of funds.
Open Investment savingsTB today.
--- WJdocId-35828 ---
Investment in the mutual fund is also associated with risk and the current yield does not guarantee future returns. The value of the investment in the mutual fund, as well as the return on it, may rise or fall and the unit-holder may not recover the full amount invested. The Statute, Sales Prospectus and key information document for mutual fund investors are available at Tatra banka, as branches. in Slovak language. Mutual funds created and managed by Tatra Asset Management, reports. spol., a. s., with its registered office at Hodžovo námestie 3, 811 06 Bratislava.
Leave your telephone number and we will contact you
www.tatrabanka.sk | Dialog: *1100 | Tatra banka a.s.
https://www.tatrabanka.sk/en/personal/savings-investments-insurance/saving/