Bank profile
Innovations that change your world. Every day.

The first private bank in Slovakia

A leader in asset management, corporate and private banking

More than 130 awards from organizers of 30 competitions

The part of the strongest Austrian banking group RBI Group
Leader in Innovations
Tatra banka's brand promise is to be the leader in innovations and regularly offer clients new useful products that make their lives easier.
Top innovations of the past 10 years:
2021: Lite version of the Tatra banka application
2020: online account opening for self employed persons
2019: Chatbot Adam
2018: Face biometrics
2016: Second generation of mobile phone payments
2015: Online banking using a smart watch
2014: ATM withdrawals with a mobile phone
2013: Voice biometrics
2012: Mobile payments
2011: Digital signature
A bank that sets trends
When we take a look back we can see that Tatra banka launched many of the products and services that we take for granted today. Few people will remember that this bank was the first to introduce everyday products such as a credit card or internet banking in Slovakia.
Awards
Tatra banka was founded in 1990 and since then, it has won more than 130 awards granted by 30 awarding authorities.
The most innovative digital bank in the world
The renowned magazine Global Finance announced the best digital banks in the world for 2020. Tatra banka has become the best digital bank among the 300 registered banks from all over the world.
Global Finance – Best Mobile Banking Adaptive Site 2020
Global Finance – Best Digital Bank in Slovakia 2020
Global Finance – Best Financial Innovation Labs 2020 – Elevator Lab
MôjAndroid.sk – Smart Banka 2019
Private banking has confirmed its position as a leader
Tatra banka's private banking again received a prestigious award and in 2020 confirmed its position as the leader on the Slovak market in private banking from the renowned magazine The Banker.
PWM Magazine – Best Private Bank for Portfolio Management Technology in CEE
The Banker – Best Private Bank in Slovakia 2020
EMEA Finance – Best private bank in the Slovak Republic
Euromoney – Private Banking and Wealth Management Survey 2020

Investment Management
Next Generation
Technology – Data Management and Security in Private Banking and Wealth Management
Winner in the region of Central and Eastern Europe
The renowned magazine Global Finance announced the winners of the first round in the World's Best Consumer Digital Banks ranking for 2019 in Central and Eastern Europe (CEE). Tatra banka received the prestigious award of the Best Digital Bank in Slovakia and the Most Innovative Digital Bank in CEE.
Tatra banka has received the following prestigious awards:
Most Innovative Digital Bank in Central & Eastern Europe
Best Consumer Digital Bank in Slovakia
Best Bank in Slovakia
Global Finance - SME awards 2022
Trend - TREND TOP Bank of the Year 2021
Euromoney – Slovakia's Best Bank
The Banker – Bank of the Year 2020
EMEA Finance – Best bank in the Slovak Republic
Trend – TREND TOP Bank of the Year 2020
Best Crisis Leader
Global Finance – Outstanding Crisis Leader in Healthcare 2020
Best Asset Manager
TOP Fond Slovakia 2019:
Private Growth 2: The fund with the best return and risk in the category of dynamic mixed and structured funds
Q Fund: The best-selling mutual fund in the category of dynamic mixed and structured funds
Mission, Vision and Values of Tatra banka
Mission
We transform continuous innovation into superior customer experience.
Vision
We are the most recommended banking group in Slovakia.
Values
Ambition
Creativity
Partnership
Courage
The strategy clearly determines the direction of our bank
Years ago, we focused on innovation at our bank and thus built up a significant competitive advantage that helps us quickly adapt to new conditions in a world of constant exponential change and the ambiguity that this entails. We accept this at the same time as a challenge and an opportunity to actively participate in shaping our future.
In our current strategy, we continue to focus on innovation, but we will focus our attention on the value we bring to our clients. Because in the end, it is the client who decides our success. We therefore want to focus on innovations with clear added value for the client and with the potential to bring an exceptional client experience, even beyond the traditional banking business. We define customer experience, a comprehensive approach to the client's interaction with our products and services, for both our brands and subsidiaries, which can thus bring an exceptional experience specifically for their clients.
Regular cycles
In the context of defining and creating a strategy, we operate in our bank in regular cycles. There are times when we systematically stop, recap what we have succeeded in, look around and try to perceive the trends that we should capture in order to move in the right direction.
Therefore, in order to avoid the risk that we will look at things only from our perspective and not miss an important context, we invite top experts who guide us through the process of formulating a strategy and, so to speak, "supervise" the creation of key elements.
Expert consultants
We created the current Strategy 20.25 in collaboration with Felix Oberholzer-Gee, a professor of strategy at Harvard Business School, who, in addition to his academic career, works with global companies and helps them define their growth strategy.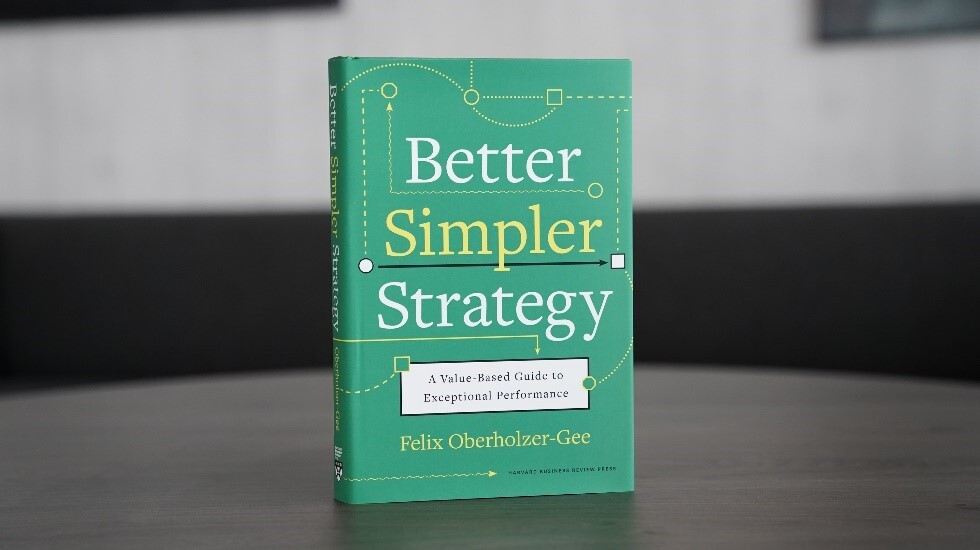 We are very pleased that Mr. Oberholzer appreciated the level of our work and results. We are part of his latest book, "Better, Simpler Strategy: A Value-Based Guide to Exceptional Performance." Also on the example of Tatra banka p. Oberholzer explains the importance of a meaningful strategy based on a good understanding of the market, its communication and keeping it alive so that every employee can understand and identify with it.
The Book of The Bank
We will then materialize the finished strategy into a book called The Book of The Bank. Every employee of the bank will receive it, which is why it is important for us to formulate a strategy so that it is simple, understandable and understandable. It consists of three books that present the same content in a different form.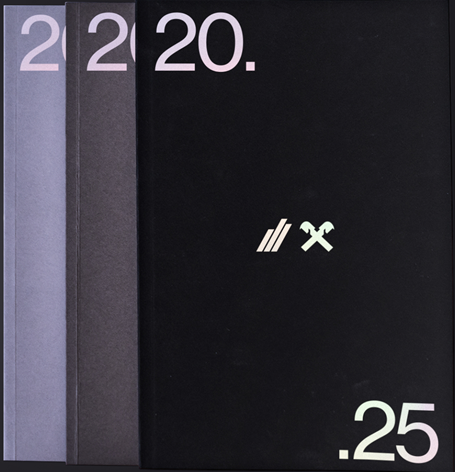 We thus adapt to the individual needs of each of our colleagues, whether he prefers information in a broader context (Part I), in words (Part II) or at the level of visual perception through photographs (Part III). The same story through different eyes. In this way, employees can easily explain to their loved ones at home what our bank is about and where it is headed.
Roadmap
Of course, having a well-thought-out strategy is important. But without consistent implementation, the strategy alone would not be very important. In our bank, we use various mechanisms to get our strategy from "paper" to life. The basic execution tool that we use as the main rudder is our strategic roadmap. It helps us to regularly monitor strategic activities and key indicators or so-called KPIs (from the English Key Performance Indicators), which focus on clients and employees.
The roadmap helps us in a fundamental way to support cooperation between teams and also to understand how each of us contributes to the success of our strategy.
Quarterly measure
Evaluating activities on the roadmap is part of quarterly or 90-day goals - we call it quarterly. It also includes quarterly prioritization and planning of projects and requirements requiring IT deliveries.
There are three key activities on this "magic" triangle that take place in our bank every quarter.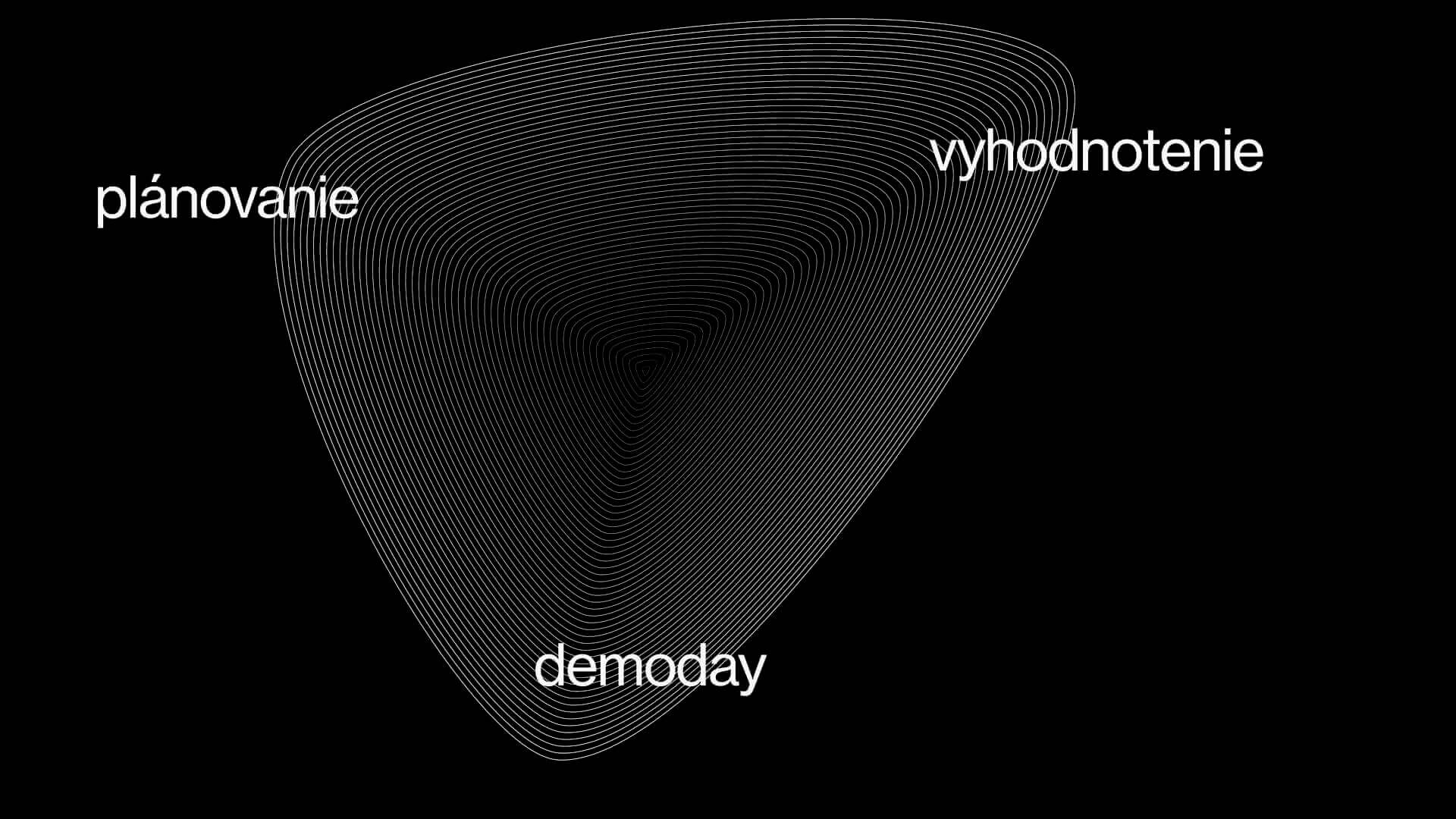 Demo day is an event streamed to the entire bank, where colleagues present news in the form of prototypes or final solutions.
Planning consists in prioritizing requirements that require IT delivery.
The evaluation means a deduction of the activities that are listed on the strategic roadmap and should have been implemented in the past quarter and how we did in them.
20.25
Our ambition in our current strategy is not just to create a positive client experience. We want to go beyond these borders - to become the most recommended banking group on the market, thanks to the exceptional experience of our clients. Each of us is unique and has a specific role in how it affects our clients' experiences. Regardless of who we are and what position we work in the bank, we are a link in a huge chain, at the end of which is the client.
Take a look with us in the future of the most recommended banking group in Slovakia. We will be happy if you join us - see vacancies in our bank.
Tatra banka Group

Financing of movable and immovable objects, trucks and real estate.

The Slovak market leader in mutual funds.

A high-standard retirement at last.
Identification information
| | |
| --- | --- |
| Business name: | Tatra banka, a.s. |
| Registered office: | Hodžovo námestie 3, 811 06 Bratislava 1 |
| Legal form: | Joint-stock company |
| Business register: | Business Register of the District Court Bratislava I |
| Record No.: | Section Sa, File No. 71/B |
| ID No.: | 00 686 930 |
| Tax ID: | 2020408522 |
| Business ID: | SK7020000944 |
| E-mail address: | tatrabanka@tatrabanka.sk |
| Supervisory Authority and location: | Národná banka Slovenska, Imricha Karvaša 1, 813 25 Bratislava |
www.tatrabanka.sk | Dialog: *1100 | Tatra banka a.s.
https://www.tatrabanka.sk/en/about-bank/about-tatra-banka/