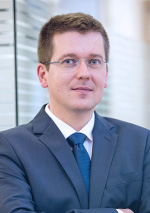 Ing. Róbert Prega
Chief Economist of Tatra banka
He has worked for Tatra banka since 1999, and focuses particularly on the analysis of the development of the Slovak economy and banking sector, as well as strategic planning. He graduated from the University of Economics in Bratislava, Faculty of National Economy, field of study - finance.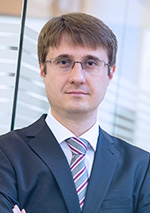 Mgr. Juraj Valachy, PhD.
Senior Economic Analyst, Tatra banka
He graduated from Comenius University in Bratislava, Faculty of Mathematics and Physics, field of study - statistics and probability. He obtained a Master's degree in economics from CERGE-EI, Charles University in Prague. He worked for the Institute for the Financial Policy of the Ministry of Finance of the Slovak Republic for several years. He has been with Tatra banka as an Economic Analyst since 2006. His expertise is the macro economy and econometrics.
www.tatrabanka.sk | Dialog: *1100 | Tatra banka a.s.
https://www.tatrabanka.sk/en/about-bank/people/content/analysts/