Branch of the future has no cash desk, but accepts deposits and withdrawals 24/7
| 11.03.2019
Tatra banka introduces its first branch with automated cash transactions The new branch concept supports the innovative atmosphere – clients can use a self-service zone available 24 hours a day, 7 days a week, to deposit their money to or withdraw it from their account.
Tatra banka as the leader in innovations, has decided to offer its clients a new type of branch. It is still the same branch that has operated on Galvaniho street in Bratislava for many years, but with a different design and method of providing cash services to clients.
Although the new type of branch has no cash desk, it makes deposits and withdrawals 24/7. There is also an ATM available to clients in the self-service zone to make deposits and withdrawals nonstop. An advantage is that clients can make these cash transactions also when the branch is closed.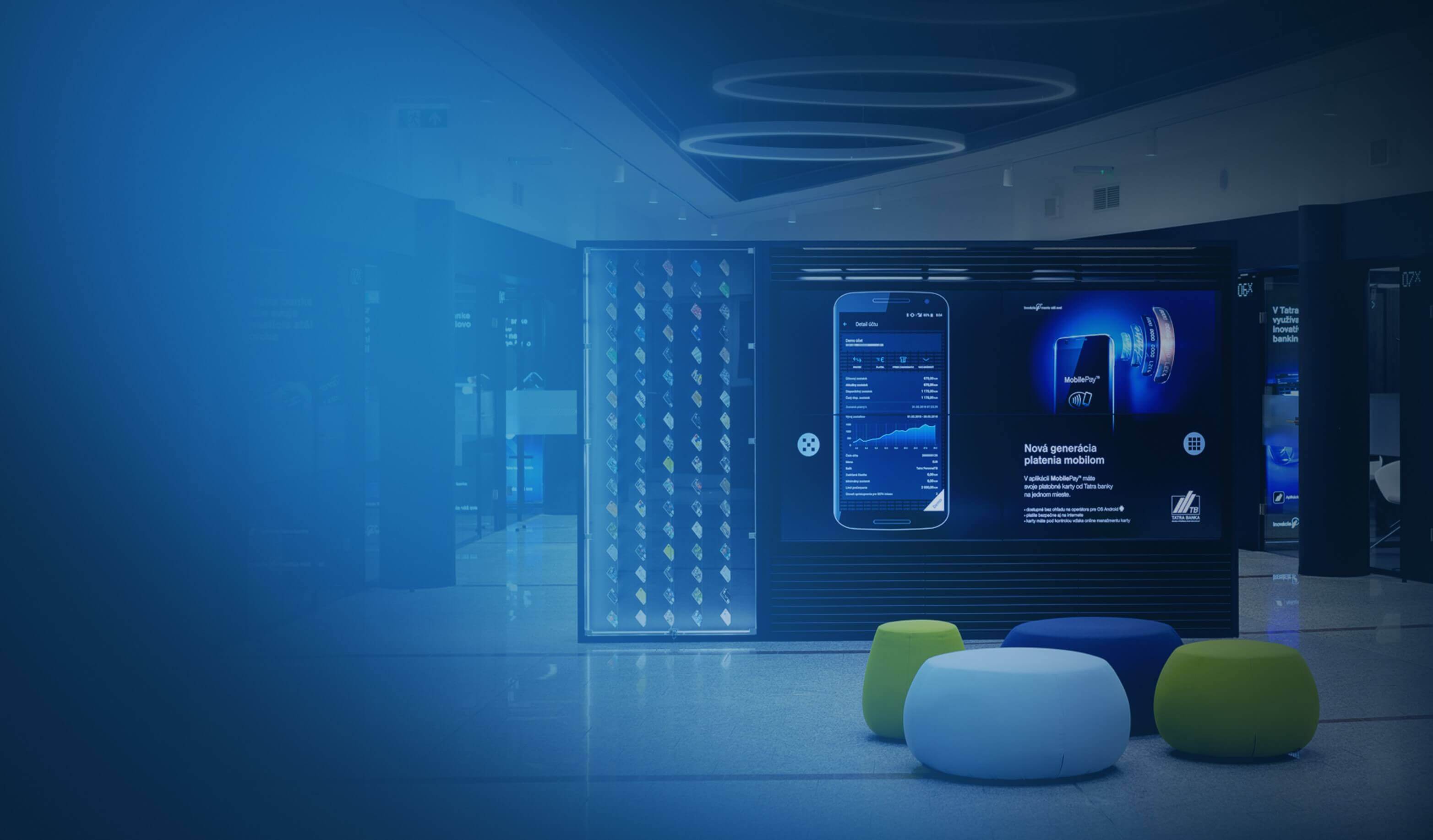 The branch will also attract attention by its minimalist, timeless design, which is thought through down to the last detail. The design remains conservative, while creating the feeling of elegance, coziness and style with the selected colors of accessories. Also the combination of wood, black and complementary white make the interior design look very welcoming.
The new branch design was created in cooperation with architectural studios 3070 and AT26 in 2017, when it also won the ICONIC AWARDS 2017 award in the Interior category.
The whole concept is completed with an interactive children's area with pleasant music and a unique scent. A meeting with a banker may resemble a visit to a contemporary art gallery, where a banker presents suitable solutions using the most advanced technology.
Media contact:
Zuzana Žiaranová, spokesperson
zuzana_ziaranova@tatrabanka.sk, 02/5919 1557, 0903 641 846
www.tatrabanka.sk | Dialog: *1100 | Tatra banka a.s.
https://www.tatrabanka.sk/en/about-bank/press-releases/branch-future-has-cash-desk-but-accepts-deposits-withdrawals-24-7/