We're starting a new era of digital NFC business cards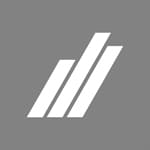 Autor: Simona Miklošovičová, hovorkyňa | 30.05.2023 | 2 min. reading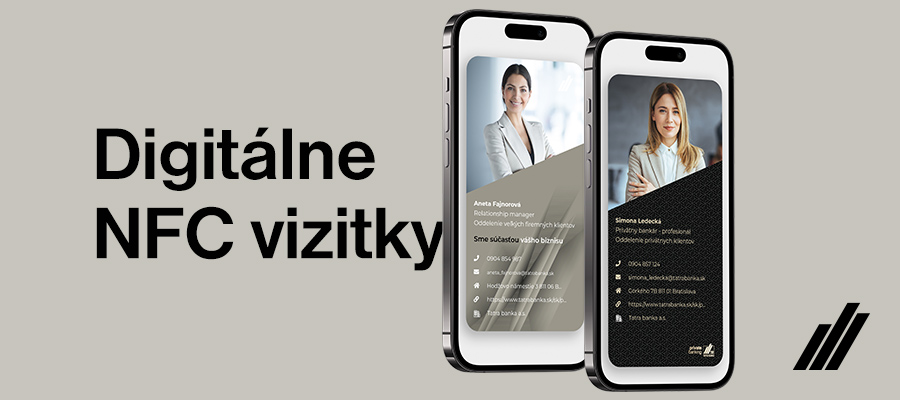 Tatra banka as a leader in innovations has started to use unique NFC business cards as the first bank in Slovakia. Corporate clients and private banking clients are first clients who have been getting contacts from relationship and product managers of the bank in digital NFC form.
More comfort and less paper
Relationship and product managers used to give their contacts on a classic paper business card. However, new trends and digital accesses bring innovations yet to this field. Therefore, as an innovative leader, we have decided to make our business card virtual and reach for a solution from Attachtap. Corporate clients and private banking clients are first clients to experience this new feature. In the upcoming period, we will subsequently extend the digital method of transferring contacts to other employees of the bank. Clients and employees will no longer have to carry scraps of paper with contacts and decide where to keep them.
The NFC solution has not only an innovative character but also brings an ecological dimension. Employees receive only one NFC business card, which is made of recycled plastic.
"Innovations are part of our DNA. We are trying to bring meaningful solutions, which contribute to greater comfort for clients and last but not least, also our employees. I am glad that our colleagues are the first to hand over virtual NFC business cards to clients," adds Zuzana Koštialová, member of the Board of Directors responsible for corporate clients and private banking clients.
NFC business card directly in mobile
It´s very easy to store contact data in a mobile telephone, just attach an NFC business card to it. It can be read by any device with the NFC functionality turned on.
The whole profile of a bank employee including a photograph and the most important contact information is thus saved in the mobile telephone almost immediately. Using NFC business cards is also comfortable for bank employees. They can easily edit their profile in the mobile application that manages business cards.
"I currently consider NFC business cards to be a very practical innovation. In addition, sharing of contacts from Attachtap provides a safe and technologically interesting solution that our colleagues can use when contacting clients," concludes Martin Štiblický, head of the Corporate Sales Support Department.
"Attachtap is interesting and innovative from several points of view. For example, it provides a fully digital solution, saves the environment and allows data to be updated in real time. However, if I had to single out one thing, it would be the impression Attachtap makes and leaves on everyone I hand my business card to," states Sondre Reinertsen, Founder & CEO of Attachtap.
www.tatrabanka.sk | Dialog: *1100 | Tatra banka a.s.
https://www.tatrabanka.sk/en/about-bank/press-releases/were-starting-new-era-digital-nfc-business-cards/