Savings System
Get a variable savings system and unlimited access to your saved funds. The Savings System from Tatra banka replaces a standard savings account, offering you a new, more practical approach to saving.

You can keep track of your money

Your money is constantly available

You can also save with your card

You always have a financial reserve at hand
Benefits
The Savings System is a practical and free part of your account offering you a number of useful benefits:
A new variable savings approach according to your preferences. You decide for yourself on the setting for your savings.

A combination of three saving methods:
1. with each card payment,
2. regular transfers as a standing order,
3. a one-time transfer.

Bonus interest equaling ten times the standard interest that you get after meeting defined conditions.

Financial reserve available to you as needed.
Savings methods
The Savings System helps you to set aside money in a way that suits you best. There are several options you can choose from.
1. Saving with every card payment
We will transfer the percentage specified by you for each amount paid in a store using your debit card to your Savings System.

Benefits of saving by card:
you save practically with every payment by your debit card
You decide yourself what percentage of the payment or what minimum or maximum amount from the payment is to be credited to your Savings System
--- WJdocId-14593 ---
You have set 5 % of each card payment at a store for your Savings System. If you pay €20 with your payment card, the payment is transferred from your current account to the store and after its clearing, the amount of €1 (5 % of €20) is automatically transferred to your Savings System.
2. Saving by regular transfers

Save regularly and comfortably with a standing order.
The amount chosen by you will be converted monthly to the savings system.
You can cancel a standing order anytime free of charge in Internet BankingTB or with the Tatra banka mobile app. The order can also be canceled at a branch or via the DIALOG Live contact center.
3. Saving by a one-time transfer

You may also contribute any amount of money into your Savings System via a one-time transfer.
Interest in the savings account
Current interest rates for the Savings System are available here.
Interest in the Savings System is accrued on a monthly basis.
Get a bonus interest of ten times the basic interest in the Savings System under the following conditions:
by depositing at least €15 per month into your Savings System,
by making no transfer out of the Savings System in the given period.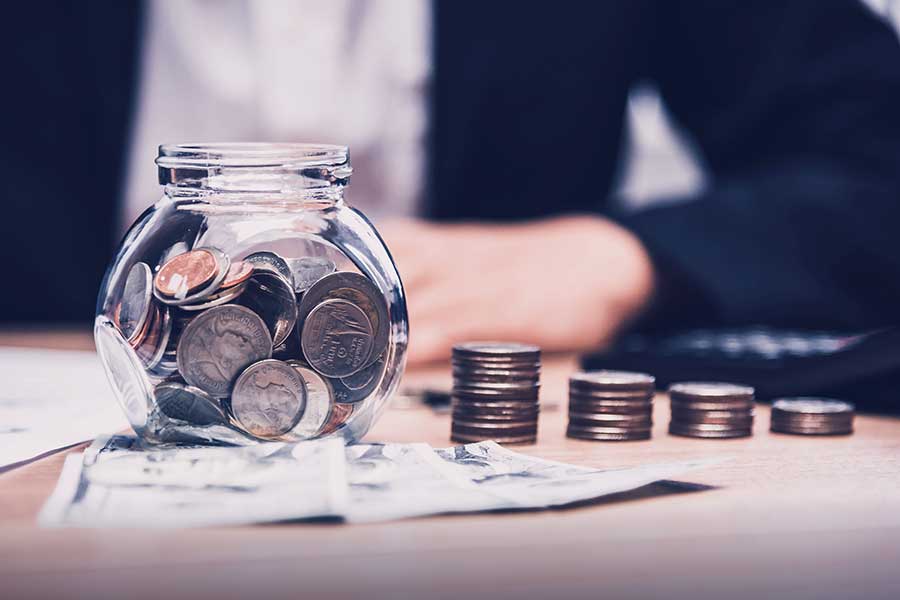 Activation
You automatically get the Savings System along with an account with the Tatra PersonalTB service package. You can set the chosen savings method directly in Internet BankingTB.
If necessary, we will be pleased to help you to set it up via the DIALOG Live contact center.
www.tatrabanka.sk | Dialog: *1100 | Tatra banka a.s.
https://www.tatrabanka.sk/en/personal/account-payments/savings-system/