Coronavirus: client recommendations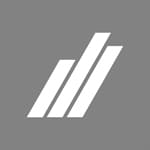 Autor: Tatra banka | 02.04.2020

We are not indifferent to the current situation. We have prepared tips that can help reduce coronavirus spread. Please pay attention to them:
*we are continuously updating this information. Last updated: Thursday 03/04/2020, 15:15
Important notice: opening hours of Tatra banka branches changed
From 10 April to 13 April 2020, all branches will be closed.
We will be happy to serve you through our DIALOG Live call center at *1100.
Shopping center:
Opening hours
Monday - Friday: open from 13:00 - 17:00
Saturday - Sunday: closed
Branch Nám. A. Hlinku 7/B, Žilina (Mirage)
Monday - Friday: open from 9:00 - 13:00
Saturday - Sunday: closed
Other branches:
Opening hours
Monday - Friday: open from 9:00 - 13:00
Saturday - Sunday: closed
Branch Teplická 5255/3A, Poprad
Monday - Friday: open from 13:00 - 17:00
Saturday - Sunday: closed
Only clients with covered upper respiratory tract (e.g. with face mask, scarf, shawl, etc.) will be allowed to enter the branch.
Private banking branch on Gorkého Street in Bratislava is opened as of 31 March 2020.

Opening hours
Monday - Friday: open from 9:00 - 13:00
Saturday - Sunday: closed
Tatra banka ATMs:
We have strengthened the subsidizing and cleaning of ATMs. Publicly available ATMs (except those located in shopping malls) are available 24/7.
You can use the ATM not only for cash withdrawal, but also for depositing cash to your account. You can also enter a variable symbol and note at your ATM.
You can also increase your daily cash limit on the card just before the ATM withdrawals, via mobile application Tatra banka under "More - Cards - Setting Card". After withdrawing from an ATM, you can lower your daily cash limit back.
You can also reduce your physical contact with an ATM by withdrawing from your ATM with your mobile phone. Again, you can use the Tatra banka application - just click on the "Withdraw from ATM" icon on the login screen in the bottom left.
After using the ATM, observe hygiene measures - use gloves, alcohol-based antibacterial gel, hand washing.
Use digital channels to communicate with the bank
We do not recommend visiting the branches
Perform common banking operations via Internet bankingTB or simply via the Tatra banka or MobilePayTB mobile application.
Do you need advice on banking products or services? Call DIALOG Live at *1100 or your personal banker.
For general information, our Chatbot AdamTB will be happy to answer your questions. You can find it on the Tatra banka website at the bottom right or in the Tatra banka application under this icon:
You can get a consumer loan or credit card simply from the comfort of your home by calling the DIALOG Live customer center at *1100.

TIP: Do you need to update your ID card data? You do not have to go to the branch, you just need the mobile application Tatra banka.
Exchange cash for contactless payments by mobile or watch
Avoid contact with banknotes and ATMs. Pay by contactless card, mobile via Google Pay and Apple Pay or Apple Watch.
Deal with your friends simply by phone with the VIAMO app.
Need to deposit money into your account? Use our ATM network with the possibility of depositing cash, deposit money through them. You can also enter a variable symbol and note at the ATM.
In case of contact with cash, terminal, ATM, follow hygienic recommendations - washing hands, use of antibacterial alcohol-based gel. We also recommend cleaning the mobile phone with an ethanol-based product (60% or more).
Postponement of loan product repayments - important information valid from 30 March 2020
We are currently working to simplify the application for deferred payment, which you will be newly able to apply for via your Internet bankingTB and Tatra banka mobile application. We will inform you about the availability of the new service over the next few days on the Tatra banka website, via Internet bankingTB and the Tatra banka mobile application.
For this reason, we will not currently accept any new requests. We recommend that you wait for the change and then use the new online form.
Don't have Internet bankingTB or Tatra banka mobile app? We recommend you to follow the Tatra banka website, where we will inform you about the process of requesting payment postponement through other channels.
Watch out for PHISHING
The atmosphere of fear induced by coronavirus reduces the attention to recognize harmful content. Many attackers use the current situation to their advantage - through the spread of suspicious offers, alarm messages, in which they want to lure sensitive information from you.
Be especially cautious if you receive an email or SMS asking you to submit a coronavirus donation (collection, charity, surveys, etc), and at the same time asking for payment, credit card, or sensitive information such as name and password for internet banking. Check what organization it is.
Do not open email messages, attachments, or websites that you suspect
For suspicious phone calls, do not enter your sensitive information or internal bank information to the person calling
Learn how to detect phishing
We would like to warn you about fraudulent websites and e-shops
The tense situation around Covid-19 is also exploited by fake e-shops selling masks or disinfectants.
"After placing an order and its subsequent payment, the goods are not delivered to the consumer," the Slovak Trade Inspection also warns of the situation.
We recommend following the rule:
If I do not know the merchant or e-shop, I do not buy from him
In particular, take special care with special discounts, limited goods and time limits.
Read off-site reviews for that online store. Are they only positive or negative? Is there enough to create an image of the e-shop's credibility?
Do not enter your card data into unknown and unverified e-shops on the Internet.
Contact My Doctor - Phone doctors are ready to ask questions about coronavirus
VISA Standard, Gold and Platinum credit card holders can take advantage of the free My Doctor service and consult their doctor over the phone. "Healthcare operators are trained to provide information not only about symptoms and prevention, but also myths that are currently circulating in society and creating panic. They are also able to recommend specific steps in case of suspicion of infection. They can also offer up-to-date overviews and statistics and all necessary contacts," said Boris Fojtík, a spokesman for Tatra banka.
Line experts are available 7 days a week from 07:00 to 19:00. When communicating, provide the numeric identifier found in MobilePayTB.
List of frequently asked questions:
www.tatrabanka.sk | Dialog: *1100 | Tatra banka a.s.
https://www.tatrabanka.sk/en/about-bank/press-releases/coronavirus-client-recommendations/