Martin Kubík has become a new member of the Management Board
| 02.07.2018
Martin Kubík has become a new member of the Management Board of Tatra banka in charge of IT environment operation and development since 1 July.
Martin Kubík has been a successful banker for many years, working in the field of process and project management, he has founded the section of Demand Management at Tatra banka and he has significantly contributed to the creation of IT change management processes.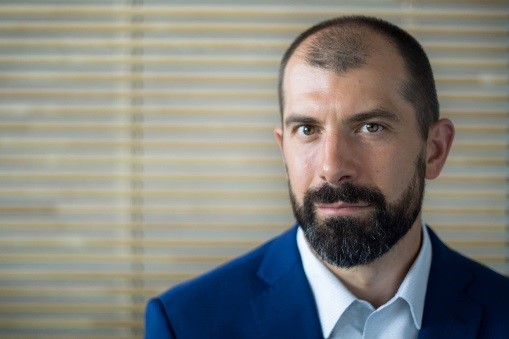 Later, he gained new experience as a member and chairman of the management board of an innovative design and manufacturing company with international scope (30/70, a.s.). In January 2018, he returned to Tatra banka to become Agile Transformation Manager.
"Tatra banka is an exceptional company that has a clear vision and creativity supporting atmosphere in its interior. It is being created by a team of highly competent, but especially nice people, with whom I like working very much. I am grateful for this opportunity and I will strive to continue to bring innovation to banking and to meet the expectations of our clients," said Martin Kubík on this occasion.
"I am glad that I can welcome Martin Kubík in a position so important for an innovative leader such as our bank. I believe that his experience will make a significant contribution to our mission to push the boundaries of banking," commented Michal Liday, the CEO and Chairman of the Management Board of Tatra banka.
Martin Kubík replaced Vladimír Matouš as the CIO, who decided to accept the offer to become a member of the management board and the CIO in the Czech Raiffeisen Bank.
"I thank Vladimir on behalf of the whole Management Board and the RBI management for the work and efforts he has dedicated to our bank, for his high expertise and human approach. He has significantly contributed to the transformation of IT and I am grateful that he has linked his professional life with Tatra banka for 8 years," commented Michal Liday.
Tatra banka currently has seven members of the Management Board:
Michal Liday, Chairman of the Management Board and CEO
Bernhard Henhappel, Member of the Management Board
Marcel Kaščák, Member of the Management Board
Martin Kubík, Member of the Management Board
Natália Major, Member of the Management Board
Peter Matúš, Member of the Management Board
Johannes Schuster, Member of the Management Board
Zuzana Žiaranová
Spokeswoman
zuzana_ziaranova@tatrabanka.sk
02/5919 1557, 0903 641 846
www.tatrabanka.sk | Dialog: *1100 | Tatra banka a.s.
https://www.tatrabanka.sk/en/about-bank/press-releases/martin-kubik-has-become-new-member-management-board/