We've Joined the Global ESG Platform
| 16.12.2021 | 3 min. reading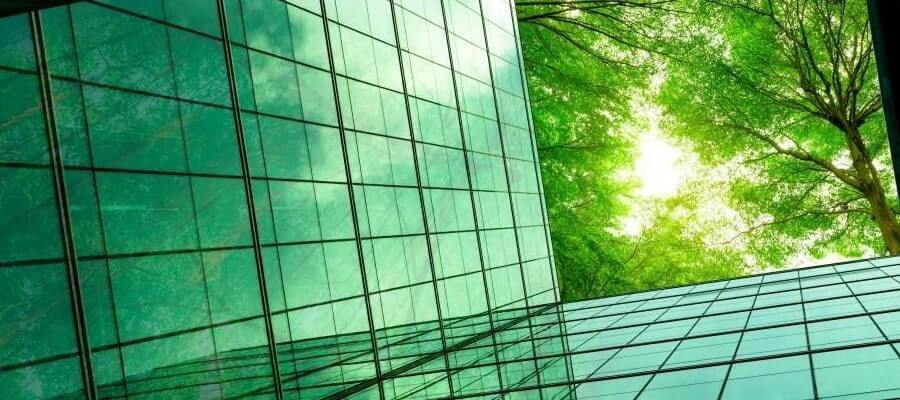 With its green bond, Tatra banka has joined Nasdaq Sustainable Bond Network platform, connecting investors with green bond issuers all over the world.
Social responsibility as a commitment to future generations
Social responsibility is one of Tatra banka's three main strategic activities. In April 2021 we became the first bank in Slovakia to issue green bonds, with a commitment to investors that funds so collected will be used solely for financing environmentally responsible projects. Moreover, this issue has made us a leader in three areas: the first green bond issued in Slovakia, the first green bond issued within the RBI Group (except for our parent company RBI), and the first green bond publicly issued by a bank in the CEE region – Central and Eastern Europe (according to Bloomberg). The fact that the demand for bonds was twice the offering is also a clear sign of success of our 300-million euro issue. More than 50 institutional investors showed interest in our bonds.
Partnership with Nasdaq Sustainable Bond Network platform
In November 2021, Tatra banka joined the worldwide Nasdaq Sustainable Bond Network. This platform connects green bond issuers and potential investors in more than 60 countries around the world. The platform currently comprises data on 900 issuers and 8,000 bonds. This solution has the advantage if providing consolidated data on various issuers in a uniform format.
"With its first green bond, Tatra banka is a proud contributor to responsible financing in Slovakia. Partnership with Nasdaq Sustainable Bond Network underlines our environmental and social commitment to transition to a more sustainable economy," stated Michal Liday, Chairman of the Board of Directors and General Director of Tatra banka.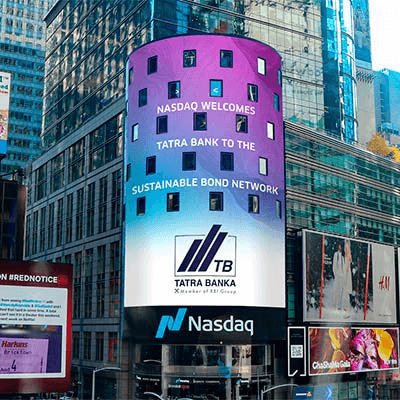 "We are happy to welcome Tatra banka to the Nasdaq Sustainable Bond Network, a pioneer within green finance in Slovakia and the wider CEE region," says Ann-Charlotte Eliasson, Head of Nasdaq Sustainable Bond Network at Nasdaq.
"With our network, we aim to bring transparency to the global market for sustainable bonds, and the cooperation with organizations sharing our ambition is a key pillar in that effort."
"ESG is a central element of Tatra banka's strategy. Nasdaq pays similarly great attention to this topic, and therefore our partnership is a natural step towards sustainability," added Tomáš Kvašňovský, Sustainability Manager.
We believe that this cooperation will also support our further activities in sustainable finance.
www.tatrabanka.sk | Dialog: *1100 | Tatra banka a.s.
https://www.tatrabanka.sk/en/about-bank/press-releases/weve-joined-global-esg-platform/